Company details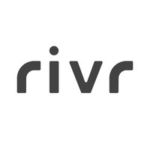 Rivr
Categories:

Website:

Email:

Geography:

APAC

EMEA

LATAM

North America

Location:

Specialism:
Company description
Rivr is a new Audience Yield Manager, powered by Simplaex's AI-backbone, that enables SSPs and publishers to progress to an audience-based performance model, delivering exponential value to both advertisers and publishers. Rivr is the first AI technology that will reduce waste and complexity, create a new kind of transparency and control to deliver ROI benefits across the full programmatic spectrum.
---

Company articles

Yield Management in a First-Price Auction World

As Programmatic Moves from Adolescence to Adulthood, What's the Role of Private Marketplaces?

A Fresh Take on Header Bidding Will Mark the Way Forward in 2019