Company details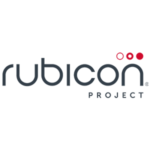 Rubicon Project
Categories:

Website:

Email:

Geography:

APAC

EMEA

LATAM

North America

Staus:

Location:

Specialism:
Press Box

Rubicon Project & Telaria to Combine to Form Largest Independent Sell-Side Advertising Platform

Rubicon Project Announces Integration with LiveRamp's IdentityLink

Rubicon Project Acquires RTK.io
Company description
Founded in 2007, Rubicon Project's pioneering technology created a new model for the advertising industry. Today, our automated advertising platform is used by the world's leading publishers and applications to transact with top brands around the globe enabling them to reach more than 1 billion consumers. Rubicon Project is a publicly traded company (NYSE: RUBI) headquartered in Los Angeles, California.
Spotify and Rubicon Project have partnered closely in the audio space, working together to build a premium programmatic audio marketplace. Rubicon Project's platform enables us to make all of Spotify's formats (audio, video and display) available programmatically in one place. Rubicon Project has become a key strategic audio partner for Spotify, especially since the deprecation of our partnership with Adswizz. Rubicon Project's market leading PMP platform enables buyers to seamlessly scale campaigns with Spotify and activate our rich data sets, delivering unique, audio specific strategies for marketers. Rubicon Project is also a top scorer in our quarterly SSP internal survey and the Spotify operational teams have explicitly called out the ease of use of the Rubicon Project platform and excellent account service. Spotify and Rubicon Project have a legacy of delivering innovation in the programmatic audio market and we look forward to continuing our close partnership.
Company articles

The Promise of Programmatic: Q&A with Steve Wing, Rubicon Project