Company details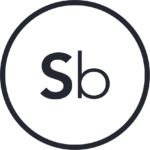 Silver Bullet
Categories:

Website:

Email:

Geography:

APAC

EMEA

LATAM

North America

Staus:

Private Company

Location:

Specialism:
Press Box

CMOs: In-House Data Skills Improve but Poor Management Costing Millions

Global Specialists Datatech Services Group Launches as SBDS and Iotec Join Forces
Company description
Silverbullet is the new breed of data-smart marketing services, designed to empower businesses to achieve through a unique hybrid of data services, insight-informed content and programmatic. Our blend of artificial intelligence and human experience provides the knowledge to power your marketing transformation for the future.
We live and breathe data. We are Silverbullet.
"Silverbullet proactively and successfully drove our company's DMP implementation across six markets in a reduced timeframe. Flexibility, technical experience, respect of local nuances and deep knowledge of both businesses' requirements and priorities make them a valuable and trusted partner."
Company articles

DMPs & CDPs Are Not Meant to Replace One Another: Q&A with Umberto Torrielli, SBDS