Company details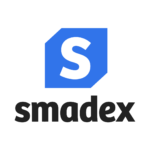 Smadex
Categories:

Website:

Email:

Geography:

APAC

EMEA

LATAM

North America

Location:

Specialism:
Press Box

Mobile-First DSP Smadex Launches Platform Update

Stephen Chung Appointed Chief Revenue Officer for Smadex and Entravision International Digital Business
Transparency is a must-have quality of today's advertising partners. But that is not enough if the engine can not optimize towards the campaign goals. Despite our initial doubts Smadex proved that they can do both.
Company description
Smadex is the leading programmatic mobile-first DSP. It enables app developers and brands to reach millions of mobile consumers by delivering advertisers across thousands of mobile apps and websites. At the core of Smadex platform is the company's predictive performance optimization engine, powered by machine learning. With Smadex's engine, advertisers achieve higher Return on Ad Spend (ROAS) by bidding differently to reach audiences according to their potential Lifetime Value.