Company details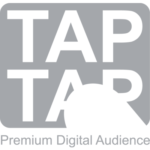 TapTap
Categories:

Data Activation; Data Management; Location & Proximity; Measurement, Attribution & Analytics; OOH & DOOH

Website:

Email:

Geography:

Staus:

Location:

Specialism:
Company description
TAPTAP, a VC backed Spanish adtech multinational founded in 2010, is present in southern Europe, South America and North America. TAPTAP's Sonata platform leverages geospatial intelligence for audience profiling, dynamic advertising activation and offline/online ad attribution. Global brands and agencies use Sonata in more than 85 countries to efficiently engage with digital omnichannel, and more predominantly mobile-centric, audiences.
Working hand in hand with TAPTAP has helped us advance our Drive to Store strategies, allowing us to understand the synergies between digital activation and physical sales in a more reliable way.