Company details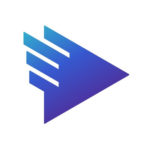 Telaria, Inc. (now part of Magnite)
Categories:

Website:

Email:

Geography:

APAC

EMEA

LATAM

North America

Location:

Specialism:
Company articles

The Evolution & Opportunity of CTV: Q&A with Mark Zagorski, Telaria
The advertiser experience on our Advanced TV platform is a critical consideration for Hulu; only a partner like Telaria, with a robust technology platform and a deep understanding of the nuances of delivering a high quality, big screen experience can help us achieve our vision of buying solutions while ensuring a high-quality experience for our viewers.
Company description
Telaria, Inc. (NYSE:TLRA) powers the future of TV advertising with proprietary, programmatic software that optimizes ad yield for leading video publishers, enabling the most effective advertising experience across desktop, mobile and CTV. Telaria's clients include the most innovative video content publishers across the globe such as Hulu, SlingTV, PlutoTV, TubiTV, Singtel, Australia's Channel Nine and Channel Ten, and Brazil's Globo. Telaria is headquartered in New York City and supports its global client base out of 13 offices across North America, EMEA, LATAM and APAC.