Company details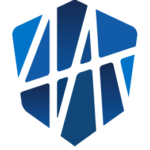 The Media Trust
Categories:

Website:

Email:

Geography:

APAC

EMEA

LATAM

North America

Staus:

Location:

Specialism:
Company description
The Media Trust is on a mission: fixing the internet. To make the internet a healthier, more valuable place, our centralised platform provides real-time visibility and insight into non-compliant activity traversing your digital advertising supply chain. The platform identifies all executing code (first and third party), analyses its behaviour, assesses compliance with company policies, and resolves (and blocks) violating behaviour at the source. The ability to manage third-party digital risk helps protect websites and mobile apps from malware, data privacy violations and performance issues which tarnish the user experience and lead to regulatory fines, revenue loss and reputational harm.

"We rely on The Media Trust to ensure a safe and secure advertising experience for our clients. The Media Trust's portfolio of highly-effective governance solutions continues to remain unrivalled across the digital space."
Case study
Eliminating Malvertising And Redirects At The Source
Like many well-known publishers, their heavily-trafficked sites were beset with mobile redirects and page latency issues caused by code designed to drive up subscriptions. Both invariably soured the user experience. After trying out various malware s...