Company details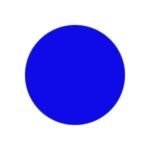 TheViewPoint
Categories:

Website:

Email:

Geography:

Location:

Specialism:
Press Box

TheViewPoint Becomes VlogBox's CTV & Reporting Tech Partner

TheViewPoint Partners with BidMind by Fiksu to Expand Demand Partners Network

TheViewPoint Harnesses Header Bidding Technology to Elevate Publishers' Monetisation Experience
Company description
TheViewPoint is an innovative video ad monetization platform for CTV/OTT publishers and broadcasters. It's designed to provide every ad tech player looking to monetize video inventory with a transparent demand chain and high margins. TheViewPoint enables content owners to manage direct deals with demand partners. A broad set of tools developed specifically for the connected TV environment allows publishers to effectively upscale their business.