Company details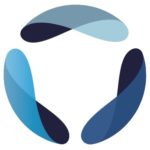 Triton Digital
Categories:

Website:

Email:

Geography:

APAC

EMEA

LATAM

North America

Location:

Specialism:
Company description
Triton Digital® is the global technology and services leader to the digital audio and podcast industry. Operating in more than 45 countries, Triton Digital provides innovative technology that enables broadcasters, podcasters, and online music services to build their audience, maximize their revenue, and streamline their day-to-day operations.
Press Box

Triton Digital Wins The Wires APAC 2019 Best New Product or Service – Sell Side

Triton Digital Integrates Centro's Basis Platform with the a2x Programmatic Marketplace

Triton Digital Announces Acquisition of Podcast Powerhouse Omny Studio
"Triton Digital is a pillar of our streaming and commercial operations, providing the tools necessary to measure and monetize our digital audio inventory."
Case study
Building a Robust Streaming Podcast Monetization Strategy for OMS
OMS, now known as Talpa Media Solutions (TMS), is a Dutch media sales house owned by Talpa Media, a consortium consisting of a strong combination of well-known media brands, technological knowledge, and effective reach. Talpa Media owns a number of l...