Company details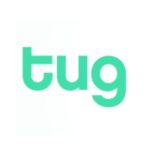 Tug
Categories:

Managed Service Provider; Measurement, Attribution & Analytics; OOH & DOOH; Rich Media; Site Optimisation; Social; TV; Video

Website:

Email:

Geography:

Location:

Specialism:
Company articles

The Science of Marketing: Adapting Skills for the Data-Driven Age
Press Box

Payment Solution Providers Losing Out on Millions in New Business Without Strong Digital Marketing Strategy
Fantastic, passionate team who have taken WWF International's social media to the next level.
Company description
Tug is a full-service digital performance marketing agency with expertise rooted in search marketing. Tug supports brands – across a wide variety of verticals – looking to capitalise on the growing number of consumers online, by providing them with integrated, data-driven digital campaigns. Tug's clients benefit from global teams that are fully collaborative, removing barriers to siloed thinking for optimal outcomes. The team focuses on driving results and holds themselves accountable for each client's performance.