Company details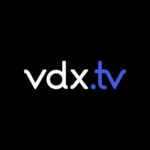 VDX.tv
Categories:

Ad Exchange; Advertiser Ad Server; Data Activation; Fraud & Verification; Header Bidding Technology; Managed Service Provider; Measurement, Attribution & Analytics; Publisher Ad Server; Rich Media; Supply-Side Platform; TV; Video

Website:

Email:

Geography:

Location:

Specialism:
Press Box

Exponential Interactive Announces its New Business Division, VDX.tv, is Expanding into International Markets

Advanced TV: No longer a Mystery with VDX.tv's Latest Whitepaper

Greenpeace Partners With VDX.tv to Help Protect Ocean Wildlife
Company description
VDX.tv is a global advertising technology company that is transforming the way brands connect with relevant audiences in today's converging video landscape. We create video-driven experiences that integrate a brand's TV and digital messages and empower marketers to captivate viewers, compel action, and convert awareness into response. We connect the dots between people, devices and households to deliver a more consistent, relevant, and meaningful brand experience across connected TVs and personal devices. Our multidimensional approach to household targeting provides visibility into the entire consumer journey, allowing brands to amplify their message and turn consumers into customers. VDX.tv is a division of Exponential Interactive, Inc.