Company details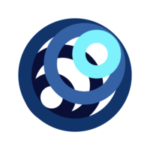 VlogBox
Categories:

Website:

Email:

Geography:

Location:

Specialism:
Press Box

VlogBox Partners with Protected Media to Enhance Transparency in CTV Advertising

VlogBox Launches Yeet! TV and Yeet!Kids TV for Engrossing Video Content

Videogyan Partner with VlogBox to Jump on the CTV Train
Company description
VlogBox is an OTT app development, management, and monetization company. We bring high monetization yields to content creators. Striving to perfect our suite of content distribution services, VlogBox video monetization platform covers hosting, encoding, and streaming of video content combined with custom app development for our clients and, above all, efficient ad monetization. We operate our in-house media house with over 500 apps.