Company details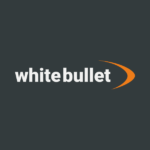 White Bullet
Categories:

Website:

Email:

Geography:

Location:

Specialism:
Company articles

Let's Wake Up: IP Infringement is Everyone's Problem
Press Box

bet365 Backs White Bullet for Renewed Ad Protection Partnership

How Brands are Paying to Risk Their Own Safety in Lockdown Piracy Boom

The PIPCU Extends Ad Protection Partnership with White Bullet
"White Bullet's Risk Profiling and Ad Insight solutions provide unique value to our content protection efforts. By combining their sophisticated ad scanning technology and website risk profiling system, they are well-suited to provide real-time insights into how illicit markets thrive."
Company description
Founded in 2012 by a leadership team of experienced intellectual property lawyers from the media and advertising industries, White Bullet offers companies IP risk protection, brand safety and full transparency on their advertising placement and digital supply chains.White Bullet works collaboratively with brands, policy makers and the advertising industry to safeguard advertising spend and prevent ad placements from appearing on IP infringing domains and apps. White Bullet is a Digital Advertising Assurance Provider under the TAG Certified Against Piracy Programme and is stakeholder to the EU Commission Memorandum of Understanding on Advertising and IPR.White Bullet comprises IP experts with dedicated technical engineers who specialise in AI, big data models and predictive machine learning. The team includes highly skilled investigators and data analysts experienced in tackling the trafficking and distribution of pirated and counterfeit goods. With offices in London, New York and Los Angeles, White Bullet advises policy makers and government bodies on regulatory and compliance programmes globally.