Company details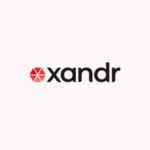 Xandr
Categories:

Ad Exchange, SSP & Header Bidding Tech; Data Activation; Data Management; Data Marketplace; Managed Service Provider; Measurement, Attribution & Analytics; Publisher Ad Server; Self-Service DSP; TV; Video

Website:

Email:

Geography:

APAC

EMEA

LATAM

North America

Location:

Specialism:
Press Box

Xandr Teams up with IBM and Reach to Tackle "Coronavirus Blocklist"
Company description
Xandr is AT&T's advertising company and a leader in addressable TV, creating a better solution for advertisers and media companies. Xandr is making advertising matter and more relevant. Xandr Invest and Xandr Monetize, our strategic platforms built on more than a decade of AppNexus' innovation, optimize media spend across screens for buyers and sellers alike. Community, powered by Xandr, is a curated marketplace of premium publishers, providing access to unique consumer insights in a brand-safe environment.
Company articles

3 Ways Collaboration Will Shape The Future of Advertising