Company details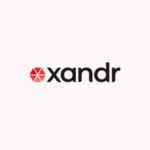 Xandr
Categories:

Ad Exchange; Data Activation; Data Management; Data Marketplace; Header Bidding Technology; Managed Service Provider; Measurement, Attribution & Analytics; Publisher Ad Server; Self-Service DSP; Supply-Side Platform; TV; Video

Website:

Email:

Geography:

APAC

EMEA

LATAM

North America

Location:

Specialism:
Company articles
Press Box

Xandr Teams up with IBM and Reach to Tackle "Coronavirus Blocklist"

Xandr Partners with DAN to Launch Programmatic Supply Solution Dentsu Curate

Xandr and Sublime Unite on Programmatic Guaranteed High-Impact Advertising Campaigns
Company description
Xandr is AT&T's advertising company and a leader in addressable TV, creating a better solution for advertisers and media companies. Xandr is making advertising matter and more relevant. Xandr Invest and Xandr Monetize, our strategic platforms built on more than a decade of AppNexus' innovation, optimize media spend across screens for buyers and sellers alike. Community, powered by Xandr, is a curated marketplace of premium publishers, providing access to unique consumer insights in a brand-safe environment.