The Wires Global - Meet the Judges: Patrick Zinga
by Hannah Dillon on 30th Jun 2022 in News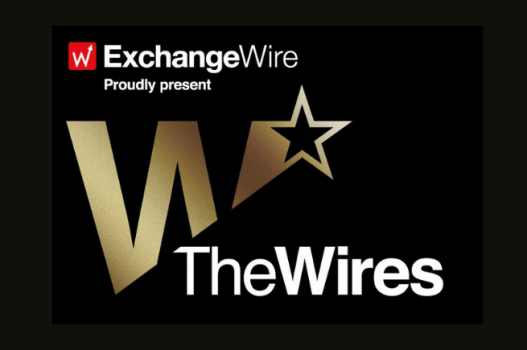 Our annual The Wires Global awards recognise the best of digital media, marketing, and commerce, with a particular focus on ad tech and martech. Ahead of this year's awards, we spoke to some of our expert judges, to get their insights into what makes a winning campaign. 
First up is media and marketing veteran, Patrick Zinga. With ten years' experience in ad agencies, Zinga now manages the in-house media planning and activation team for The Heineken Company as the firm's digital, data & martech lead.
We spoke to Patrick about what makes a great campaign, potential trends in this year's submissions, and what excites him about The Wires.
What do you look for in a winning campaign for The Wires?
I think a winning campaign needs to have a very clear and obvious consumer insight which informs the entirety of the campaign and from which success is stemmed. Anything that enhances consumer experience and showcases how the brand was able to achieve that. A winning campaign will clearly state what the consumer needed, how that need was met, and, importantly, how success was measured. By clarifying how the campaign's success was measured, we can see a clear link between how an initial insight was threaded through the entirety of the campaign to a tangible impact on the business.
Do you foresee any trends across entries this year?
As we continue to transition to life after Covid, I think that there could be an evolution around influencer marketing, and how brands use it more as common practice. I think we'll see a lot more applications that actually have some elements of influencer marketing, and that's not just paying people to say an ad or a product is great, but instead building experiences around influencers' communities that enhance the individual perception of brands.
I also think there will be an increase in digital-first activation, with businesses steadily moving away from typical traditional media to instead focus, again, on enhanced consumer experiences. Now more than ever, there is a big focus on sustaining visibility of brands in consumers' lives for longer, so I'm assuming a lot more applicants will focus on what attention is and how they've kept users' attention. Content is another one, as brands creating their own short form or long form content is starting to take off.
What excites you about judging The Wires this year?
I'm very happy and grateful to be part of the judging panel. So thanks for inviting me to take part.
I'm excited to get a fresh perspective and see other people's interpretation of what good ad tech looks like! More importantly, I'm excited to be inspired by what businesses are bringing to the table - maybe there will be a few ideas that I can learn from, adapt, and develop myself! 
I'm also excited to judge in general because we've had such a complex year, in which so many intricacies and external factors have impacted how we plan, how we buy media, and how we think about media, not to mention what media means to normal people on a day-to-day basis. I'm very much looking forward to just seeing how people in this industry have adapted to the crazy few years we've had.
What do you think have been the most significant challenges for the industry over the last year?
I think a real challenge facing the industry is creativity and creating content that is both good and engaging, content that consumers actually want to see. That has continuously been a huge difficulty in the industry, and that upcoming deprecation of cookies will undoubtedly make this harder.
Social responsibility is another key challenge: consumers are now recognising greenwashing for what it is and so brands who promote themselves as socially responsible and sustainable need to be more conscious about how they are expressing this to consumers. Social responsibility should be basic hygiene, as opposed to brands building entire campaigns around how sustainable they are, and I can see this being a challenge for many in the months ahead.
What's been your professional highlight of the year so far?
It's been a year of transition for me. I've onboarded onto a new job, which is more focused on the client side, and I've been leading Heineken's martech solutions. I would say that building our CVP was a big accomplishment - while it isn't a complete process yet, we're aligning all separate data points into one focal place so we can have a singular consumer view. Building the CDP enhanced our focus on creating better consumer experiences and has restructured our approach to asking people what works for them, as opposed to telling them that they need us in their lives.
---
The Wires Global recognises the very best use of digital media, marketing and commerce, with a focus on ad tech and martech, across all aspects of media sales and media buying, celebrating use of technology, expertise, and innovation within the industry. 
Find a full list of categories and enter on our awards page. Applications close on 29th July.