Case Studies
---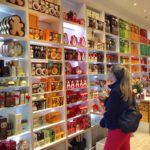 ---
View
How to leverage programmatic to move away from a promotion-led strategy to a brand-led one. This case study shows the power of data and technology to allow a brand to tap into a new target audience and achieve impressive results.
The Body Shop worked with Rakuten Display to implement a new programmatic strategy, which involved ensuring the audience targeting and creative execution were in line with The Body Shop's new and improved image. Focus on the brand, not the discounts and experiment with new creative formats to engage your target audience. Rakuten Display allowed The Body Shop to creative personalised, dynamic ads, delivered in real time, optimise that creative and leverage technology to deliver it efficiently.
A 99% YOY increase in new customer revenue is certainly impressive.
---
Case Study Content
Rakuten Display, the display and retargeting arm of digital marketing company, Rakuten Marketing, is working with global beauty brand, The Body Shop, to implement a full-funnel display solution with programmatic capabilities as the backbone.
The Body Shop is using Rakuten Display's solutions to help their multi-faceted strategy tap into new audiences, build existing customer loyalty, raise awareness for new product ranges and move to a more brand-led strategy. Desktop prospecting, retargeting and re-engagement are helping to deliver a consistent brand experience across the purchase funnel, honing in on the right customer, at the right time by picking the best display strategies.
As a result, the beauty brand sees 99% YoY increase in new customer revenue with programmatic display campaign.
---
Download case study
---