Case Studies
---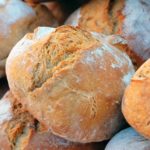 ---
View
A great example of how you can combine engaging creative with audience targeting to achieve strong results for what is, arguably, a not particularly engaging product – yeast.
Fleischmann's Yeast worked with GumGum to build brand awareness and engage with people's passion for baking, with an objective of gaining 'share of stomach'.
Interesting results and insights: 18% increase in message association within their target audience of 25-34 year-olds, but a 20% increase in brand awareness and purchase intent for people aged 65+ – an opportunity to target this demographic in future campaigns.
With a CTR 7x higher and engagement 2.8x higher than the industry benchmarks, this case study shows that targeting your audience with content and image-led creative, without hard selling the product in question, can still drive an increase in purchase intent.
---
Case Study Content
Fleischmann's Yeast partnered with GumGum to further build brand awareness, drive trial, and maximise inspirational content for scratch bakers.
Fleischmann's makes a difference: In 1868, the Fleischmann brothers built a yeast plant in Cincinnati, Ohio and created America's first commercially produced yeast. Since then, they've revolutionised the yeast industry over and over with consistently quicker rising times. Fleischmann's Yeast wants baking to not only be a hobby, but a passion, and prove that making a dish from scratch is not only more satisfying, but tastes better too.
The objective: Gain "share of stomach", and ignite consumer' interest to bake with Fleischmann's Yeast
The solution: GumGum built custom in-image units to reach Fleischmann's Yeast targeted audience of females 25-49, who are "scratch enthusiasts" and/or bakers.
Millward Brown insights:
Brand awareness for the target demo increased 14.6% after seeing a GumGum ad.
GumGumfoundthatbrandawarenessand purchase intent each grew over 20% for people aged 65+. This demographic should be targeted in future campaigns.
For people aged 25-34, message association with the brand grew over 18%.
THE RESULTS
0.42% CTR: 7x higher than industry benchmark of .06%
8.2% Engagement: 2.8x higher than industry benchmark of 2.9%
42% Attention Quality: 1.5x higher than industry benchmark of 28%
---
Download case study
---