Case Studies
---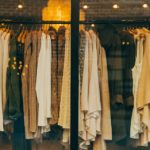 ---
View
Testing new ground through retargeting campaigns proved the value of programmatic and drove AllSaints to trial full-funnel programmatic advertising, combining retargeting of existing customers with prospecting potential customers.
Proof that programmatic can deliver across the funnel, Sociomantic worked with AllSaints to drive a 494% increase in post-click sales in the UK and a 63% reduction in eCPA. This great performance resulted in AllSaints doubling UK investment and increasing investment in the US by 230%.
It's encouraging to see that brands are still exploring programmatic and assessing the added value it can bring to their bottom line.
---
Case Study Content
Global fashion retailer AllSaints had generated positive results using programmatic for retargeting (lower-funnel marketing), and therefore decided to trial using programmatic to reach users across the full scope of the purchase funnel. In March 2015, AllSaints appointed Sociomantic Labs as its full-funnel programmatic display partner in the UK and US. 
Sociomantic was tasked with driving user engagement, new client acquisition and existing customer loyalty; furthermore, Sociomantic was asked to provide insights on incrementality in order to prove out the value of the integrated full customer lifecycle marketing approach.
---
Download case study
---