Case Studies
---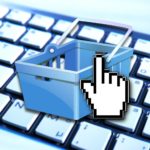 ---
View
How do you drive engagement and improve conversion rate in an industry that experiences an abandonment rate of 85%? This is the challenge Vodafone faced and they brought in Ve Interactive to help encourage consumers to return to Vodafone and complete their purchase through email and landing page optimisation. The results are compelling: an increase of 94.6% in CTR for Ve's product feed emails; 13.2% increase in open rate thanks to email subject line testing; and a 50% increase in conversion rate after landing page optimisation. This case study shows that integral to the efforts to get a potential customer on site, is the efforts to keep them there or encourage them to return. Very strong results, showing the simple power of messaging and landing page optimisation.
---
Case Study Content
Targeting users on a pre-submit and pre-click basis, Ve Interactive utilised its intelligent email remarketing solution to drive Vodafone's online conversion rates.
The telecommunications industry has a notoriously high abandonment rate of 85%, due in part to fierce competition between the leading industry players. Vodafone's challenge was therefore to reduce this abandonment rate, improve customer engagement across email channels and ultimately, increase online conversions.
To combat these issues, Ve implemented sophisticated and personalised email remarketing strategies, combined with specialist expertise and in-house design.
Utilising Ve's email remarketing solution, campaigns included product feed emails that encouraged Vodafone users to resume their abandoned basket and complete the purchase. These emails also featured personalised subject lines that increased open rates by 5.06%.
To ensure emails were delivered at the best possible times for engagement, Ve consistently tested campaign results and refined strategies based on these insights, as well as extensive contextual data.
To optimise campaigns, Ve undertook split-testing on subject lines, creative and landing pages. Creatives underwent several rounds of split-testing, with results including a 32.8% increase in Click Through Rates following the introduction of in-house designed header images. This continuous refinement of multiple elements of strategy allowed Ve to engage customers at every possible touchpoint and boost Vodafone's conversion rate.
---
Download case study
---