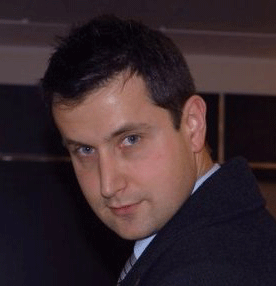 The end of the year is a time for refection and projection, on what we've achieved and for what we expect. Adam Jablonski, CEO of the Polish ad server Epom, breaks down the current state of mobile advertising in Eastern Europe and what we can expect from the region in 2013.
Stay Alive and Advertise
Despite the widely spoken-of impending Apocalypse on December 21, 2012, we can't help but look towards 2013 with a renewed willingness to get to work and great expectations for the future of advertising.
The ad industry, which has undergone numerous significant changes lately, will certainly continue evolving next year; and mobile advertising is surely to face many more substantial developments in comparison with other sectors of the market.
Forward Into Mobile
It has become obvious that the future of advertising lies in mobile, and the growth of the mobile ad sector in 2012 proves this fact to the fullest. In fact, the US market spend this year, according to Epom Data Center research, has grown to almost double what it was 2011. As for 2013, the increase of mobile ads' portability and, thus popularity, is only going to rise, especially due to the constant introduction of new tablet models.
Global Desk Editor