70% of LATAM's Ad Budget Will Go to Mobile in 2020; Jüssi Integrates Programmatic & Media Planning
by Gabriela Stripoli on 3rd Oct 2016 in News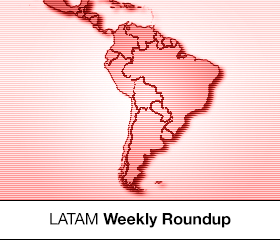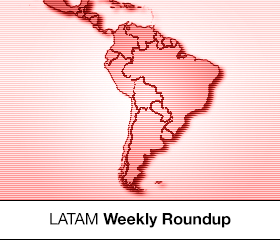 This week's LATAM Roundup brings news about the mobile ad budget in the region, which will get close to 70% of total digital ad spend; Brazilian media agency integrates programmatic media and media planning department, aiming to bring technology closer to their jobs as a means to reach clients' goals; DynAdmic launches Weather Sync in Brazil; and, finally, Brazilian publisher iG and marketplace Apontador close commercial deal about O2O.
Latin America will invest 69.8% of its digital budget in mobile in 2020
In Latin America, 32% of the population will have used smartphones this year, according to the latest forecast by eMarketer. Latin America is expected to spend 69.8% of its digital ad budget on mobile in 2020, says eMarketer.
Mexico's mobile ad spending will represent 41.7% of the total ad investments in the year. eMarketer points out the country as "the largest level of mobile investment of any major market in Latin America". The region's average is 29.4% in the same period.
Chile will see 19% of its digital ad spending going to mobile ads. By 2020, this number is expected to jump to 67%.
Argentina, on the other hand, will see its difficult economic situation impacting the market, limiting mobile advertising. Even though mobile ad expenditures are expected to more than double this year, reaching US$218.6m (£168m), or 23.1% of the total digital ad market, the starting base is small. Yet, growth rates should remain in double digits to reach US$1.4bn (£1.08bn) in 2020, or 70.5% of total digital ad spend.
eMarketer expects Colombian mobile internet ad spend to reach a fifth of the total budget in the country for digital media, representing US$27.2m (£21m) this year. The forecast sees it increase to 67.3% in 2020, or US$137.3m (£106.1m) on mobile ads.
Finally, a small market: Peru, which will see its mobile ad spending more than doubling in 2016, to reach US$11.2m (£8.65m). Mobile advertisers are "a bare minimum", says eMarketer; but, by 2020 they are expected to reach US$85.3m (£65.9m) and represent 59.7% of the total Peruvian digital ad budget.
Jüssi integrates programmatic with media planning
The Brazilian digital agency Jüssi announced the integration of its programmatic media buying area with the media planning department. The move aims to make the teams work better with tools to measure campaigns' impact and efficiency, improving their clients' cost management.
The integration of the teams also motivated two new hires: Cassio Yanada, who will now lead media planning in the agency after his experience in other agency groups such as Dents, Ogilvy and Razorfish; and Geraldo Junior, who steps in as programmatic media supervisor, with strong experience in the local market previously at Samba Ads, DQ&A, and Predicta.
According to the media agency, one of the main objectives of this new structure is to disseminate a culture in which programmatic media isn't the goal of a campaign, but more of an approach to achieve the advertisers' desired results. The agency supports programmatic media as a natural process of their campaigns creation, as "any other technology, to be used with intelligence to achieve an objective".
DynAdmic launches Weather Sync in Latin America
The video ad tech company DynAdmic announced the availability of their Weather Sync solution in Brazil. The offer allows advertisers to segment their campaigns according to the weather forecast in the user location. The solution is available to campaigns managed by DynAdmic and via self-service DSPs.
"Weather segmentation, when associated to geolocation and context segmentation, increase the possibilities of targeting and interacting with the brands so they can differentiate themselves", said Lara Krumholz, general manager, DynAdmic.
Apontador & iG partner to bring online users to offline media
The Brazilian publisher iG and the local marketplace Apontador closed a deal in which they will work together with content to offer online-to-offline (O2O) spaces to advertisers. The deal is commercial, but the values and the terms of the agreements were not disclosed.
According to Apontador, their platform has 12 million monthly users, half of them through mobile platforms. They have been positioning themselves as a strategic publisher to reach online and offline customers, with targeted content.
The Brazilian Association of O2O claims that the sector has a potential of R$1tn (£236m) if it reaches its full capacity.