Tradelab Debut in Brazil; IAB Brazil's 2017 President is From the Programmatic Market
by Gabriela Stripoli on 7th Nov 2016 in News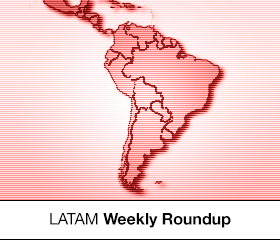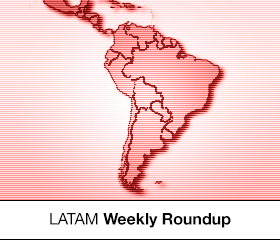 This week's LATAM roundup brings the following news: French Tradelab launch their office in Brazil, aiming to grow the programmatic market; IAB Brazil's 2017 president is Cristiano Nóbrega, from local DMP TailTarget; Predicta Melt launch premium ad network and discloses their first numbers; Brazil's e-commerce aiming high in Black Friday, forecasting an increase by 18% in revenue.  
Tradelab debut in Brazil
The French programmatic media platform Tradelab announced the start of their Brazilian operations with an office in Sao Paulo, led by Essio Floridi as the general manager. Floridi has a career in the local market after working for Globosat, Yahoo, and Isobar agency.
It's the sixth country where Tradelab invests in local teams. The company was founded in 2011, launching their own programmatic media platform. Yohann Dupasquier, CEO, Tradelab, emphasised that Brazil has seen an increase by 40% of programmatic media purchases in the past years, which called their attention to start a local team. "Opening a Brazilian office is a coherent move, given the strong growth of the programmatic market in the country, the strongest one in Latin America", said Dupasquier.
Tradelab are going to market themselves with their computing processing power allied to the human experience with campaigns, providing an end-to-end automated solution. "We believe that our DNA offers complete solutions, focused in transparency and performance, and it will bring value to Brazilian advertisers and agencies to connect in the best way with their target audience", said Floridi.
Cristiano Nóbrega, CEO, TailTarget DMP, will lead IAB Brazil in 2017
IAB Brazil will have a new president in 2017 from the programmatic media market: Cristiano Nóbrega, CEO, TailTarget. TailTarget is one of the first local companies to launch a DMP.
With Nóbrega, Roberto Grosman, co-CEO, f.biz, was elected vice-president of the agencies division; and Marcos Swarowsky, general manager, AOL Brazil, was elected vice-president of the publishers division. The new leadership team starts officially on 1 January, 2017.
The current IAB Brazil president, Andre Izay, who is commanding Yahoo's local business, will then switch to the consulting board — joining Fabio Rowinski, market intelligence director, Globo.com; Marcel Leonardi, public policies director, Google Brazil, and others.
Predicta Melt launch premium ad network
Predicta Melt officially announced their premium ad network, after the acquisition in October. The company says that, in the first month of operation, the ad network had 3.5 billion impressions and reached 75 million unique users.
"More than 1.1 billion impressions have more than 50% of viewability, a metric which has been called to our performance team's attention, because it helps to optimise the inventory of our partners", said Guilherme Mamede, new business vice-president, Predicta Melt. He says that with time, Predicta Melt aim to generate their own data with the premium ad network in order to guide advertisers and publishers when targeting their campaigns.
The ad network supports standard formats for mobile, video, and rich media. It also allows segmentation using geolocation and negotiation using CPM and CPM.
Brazil's e-commerce aims high during Black Friday
According to the Brazilian Association of Ecommerce (ABComm), the local market is expecting R$2.14bn (£528m) in revenues during Black Friday, November 25. The forecast is 18% higher than revenues registered last year.
The date, which is a traditional big sales date in the United States, gained traction in Brazil in the last couple of years and it's an opportunity for retailers, which tend to invest in specific digital campaigns for special offers. Local e-commerce is expecting 7.63 million purchases, with an average ticket of R$280 (£69), between November 24-27.
Consumers have been searching for electronic goods, smartphones, home appliances, and computer accessories. Also, ABComm estimates that 25% of purchases on this date are from users who anticipate their Christmas purchases.
"Black Friday has been imported from the United States, but it is already the second most important date for Brazilian e-commerce, just after Christmas. The local economy is showing signs of recovery, so the retailers expectations are positive about an increase in sales", said Mauricio Salvador, president, ABComm.