Omnicom Launches Adylic Unit in Latam; Seedtag Debuts in Brazil
by Gabriela Stripoli on 18th Dec 2017 in News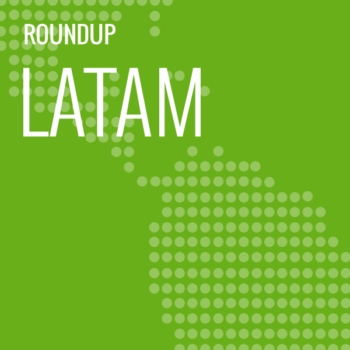 In this week's LATAM Roundup: Omnicom Media Group launches Adylic in Brazil, after two years of operations in London, to assist advertisers to optimise their programmatic campaigns; in-image ad tech Seedtag debuts in Brazil, the second Latin American market, after a four-month soft launch in which it claims to have reached 400 million monthly pageviews; and Teads and Peugeot find out longer branding videos bring more results than shorter pieces.

Omnicom Media Group LATAM launches Adylic in Brazil
Omnicom Media Group LATAM presented earlier last week its division targeting dynamic optimisation of creative campaigns in real time: Adylic. The unit aims to boost campaigns results, improving audience perception, and the performance of content in different formats.
The Adylic unit has been operating in London for two years; and now in LATAM it will start operating through segmentation technologies and Dynamic Creative Optimisation solutions (DCO). Ignácio Gantes was chosen to be the head of Adylic LATAM, headquartered in Santiago, Chile, reporting to Alan Gringas, regional director, Omnicom Group.
Seedtag debuts in Brazil
The in-image platform Seedtag launched local operations in Brazil, after a four-month soft launch. The country is the first South American market, and the second Latin American one, given that they have been working in Mexico since September 2016.
In Brazil, Seedtag has 50 premium publishers in its network and more than 400 million monthly page views. Among its portfolio are big brands, such as J&J, Fia, Heineken, that have signed with the platform, whose tech and DMP allow brands to place their campaigns in images in the publishers environments.
Daniel Freixo is the country manager for Seedtag Brazil, and brings experience with publishers such as Minha Vida and ESPN, and brands such as Disney. According to Freixo, Seedtag has viewability above 90% and KPIs that are "above average".
Case study: Teads & Peugeot Brazil find longer campaigns = more engagement
In their latest deal, Teads and Peugeot tested different video formats in order to understand which was the best one for brand lift in Brazil. Differently than common sense in the market might assume, longer videos, focused on branding, generated three times more brand lift and engagement than a short one, which was a creative piece focused on retail.
The longer piece was one minute long, created by BETC/Havas, and the shorter, performance piece was only 30 seconds. Teads segmented the audience for the premium publishers using the inRead format – playing the video in between editorial content, created by the ad tech company in 2011. The longer video directed ten times more people to the Peugeot website than the retail one, according to Nielsen and MOAT measurements. Both companies are Teads' partners for metrics.
"We started a more authentic conversation with our audience, confirming the branding video strength", commented Alessandra Souza, marketing manager, Peugeot Brazil, who also emphasised the importance of segmentation of the audience to achieve the positive results.