AdColony Lead The Shortlist at The Wires APAC 2020 Awards
by Lindsay Rowntree on 25th Sep 2020 in News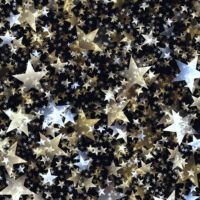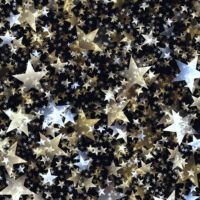 The shortlist for The Wires APAC 2020 awards has been announced by ExchangeWire, with AdColony leading the finalists with three shortlisted entries.
Having launched as a breakout programme in 2019, following the success of The Wires Global awards, which launched in 2017, The Wires APAC recognises the very best use of ad tech and martech across all aspects of media sales and media buying, celebrating use of technology, expertise, and innovation within the industry.
The global pandemic, and unfortunate postponement of ATS Singapore in June 2020, have resulted in delays to the announcement of this year's shortlist, but ExchangeWire would like to thank all of the applicants for submitting such quality entries, as well as the esteemed panel of judges, who have been working hard to evaluate all the submissions to give us the final shortlist.
AdColony has had two entries shortlisted for Best Digital Campaign, for its work with Sariwangi and Samsung, as well as a shortlisted entry in the Best Mobile Category, for its campaign with Nestlé's DANCOW Fortigro.
PubMatic and Unruly also received multiple nominations across the categories, with other companies including Infectious Media, Magnite, Oracle Data Cloud, Triton Digital and Aarki having been shortlisted.
Rachel Smith, ExchangeWire COO, said of this year's APAC Wires awards: "It is so encouraging to see such quality work being produced across APAC. At ExchangeWire we see such opportunity in the Asia-Pacific region and we were very disappointed not to be in Singapore this year to meet old and new faces, and celebrate their achievements. We are delighted to be able to offer the industry the ability to present their successes to their peers, and current and prospective clients via The Wires APAC awards, at a time when the ability to do this face-to-face is severely compromised."
The full shortlist can be found here.
The winners of The Wires APAC will be announced virtually, with the date to be confirmed.

Magnite
We're Magnite (NASDAQ: MGNI), the world's largest independent sell-side advertising platform that combines Rubicon Project's programmatic expertise with Telaria's leadership in CTV. Publishers use our technology to monetize their content acro...
Powered by PressBox

Unruly
Unruly is one of the leading video ad platforms in the world. Publishers use Unruly's self-service tools, global relationships with premium demand partners, user-friendly ad formats and dedicated support team to maximise their revenue across a rang...
Powered by PressBox

PubMatic
PubMatic (NASDAQ: PUBM) delivers superior revenue to publishers by being an SSP of choice for
agencies and advertisers. PubMatic's cloud infrastructure platform for digital advertising
empowers app developers and publishers to increase monetizati...
Powered by PressBox

AdColony
AdColony is the leading in-app marketplace for brands, with over 1.5 billion users globally. Known for our exclusive Instant-Play™ HD video technology, display and rich media formats, our global performance advertising business, programmatic market...
Powered by PressBox