Publicis Groupe Announce Exit from Russia; Facebook Scope Out the Competition
by Zara Briggs on 16th Mar 2022 in News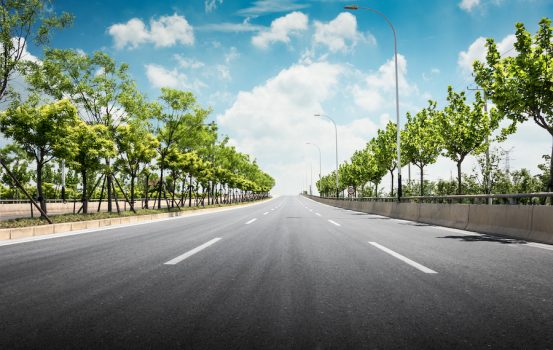 In today's ExchangeWire news digest: Publicis Groupe announce their exit from Russia; Facebook create a TikTok profile; and ChannelEngine raise USD$50m (~£38.2m) in a Series B round.
Publicis Groupe are exiting Russia: "we strongly condemn the unilateral aggression"

French-owned advertising agency Publicis Groupe are cancelling all "operations, engagement, and investment" in Russia as the invasion of Ukraine is on the doorstep of its third week. Arthur Sadoun, CEO of the agency, commented, "Since the start of the invasion, we have been working on exiting Russia as we strongly condemn the unilateral aggression against Ukraine."
After questions arose as to why Publicis Groupe didn't exit sooner, the company replied, "we were determined to take the necessary time to come [up] with a solution that was truly people-first, because our 1,200 employees in Russia are our people too." The agency will continue to work on a strategy to relocate Russian employees.
Publicis Groupe aren't the only company to retract from Russia, with IPONWEB announcing yesterday that they are in the process of "winding down" operations and expanding their Berlin Tech Office.
This follows a wave of Big Tech condemnation, as the likes of Apple, Google, and Meta have either restricted or suspended their services to control the spread of misinformation.
Facebook have launched an ominous TikTok account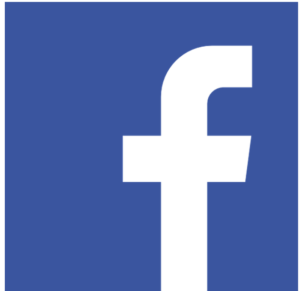 After facing a series of ongoing investigations for anti-competitive practices, it has come to light that Facebook, surprisingly, have set up their own TikTok account, with their total followers amounting to nearly 19,000 despite having no posts. 
The Chinese-owned platform have squashed any confusion as to whether the account is real by verifying it, and if that didn't do it justice, Facebook, now known as Meta, have confirmed it themselves according to TechCrunch. "Brands leverage a variety of channels, including some of our social media platforms, to reach and engage with the people using their products and services every day," a spokesperson for the social media giant stated. "Our intent with establishing a brand presence and cultivating community on platforms like TikTok or others is no different." 
With a very ominous account bio: "We believe people can do more together, than alone." many are wondering what Meta have in store. This, however, isn't the only account Meta have. According to reports, Instagram run ads on the popular video app, as well as creating an Instagram Creators profile.
The metaverse developer is currently facing a flurry of lawsuits, and it has been revealed that yesterday (15 March), Ireland's data regulator has fined Meta €17m (~£14.3m) after investigating 12 data breach notifications received in 2018. "Meta Platforms failed to have in place appropriate technical and organisational measures which would enable it to readily demonstrate the security measures that it implemented in practice to protect EU users' data", the country's Data Protection Commissioner stated.
ChannelEngine raise USD$50m (~£38.2m) in a Series B round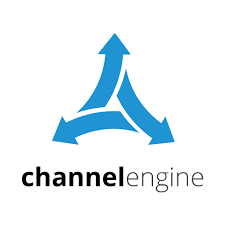 Marketplace management platform, ChannelEngine, have raised USD$50m (~£38.2m) to expand their operations in the e-commerce market. The Series B round, which now brings ChannelEngine's total raised to USD$52m (~£39.7m), was led by Atomico with participation from new and existing backers, General Catalyst, Inkef, and Airbridge Equity Partners. Stephan Schambach, founder of e-commerce firms Demandware, Intershop, and NewStore, also joined the funding as an angel investor.
Jorrit Steinz, CEO and founder of ChannelEngine, commented, "over 60% of e-commerce sales globally are already taking place on marketplaces, with this figure estimated to grow to over 75% in the coming years, representing a total revenue of USD$4.4tn (~£3.056tn) in 2023". He adds, "brands, wholesalers, and retailers are looking to capture the e-commerce opportunity by delivering a seamless experience demanded by the modern customer. By acting as the e-commerce control centre, we enable brands, retailers, and wholesalers to sell on marketplaces globally."
The investment will see Atomico principal Luca Eisenstecken, alongside General Catalyst managing director Larry Bohn, and partner Max Rimpel join the ChannelEngine board.
Also in the e-commerce space, Marie Claire US have created a digital shopping site, much like their UK equivalent which made over USD$10m (~£7.6m) sales for retailers in just six months. The platform named Marie Claire Edit went live yesterday (15 March) with products from Nordstrom's women's section. After two months, the site will open up to other fashion retailers in the US with hopes to work with 55 retailers, comparable to the UK site.
Also in the news:
- Broadsign Hires OOH Industry Veteran Savvas Tombouloglou to Fuel Growth in EMEA
- Yahoo Expands Winning Partnership with Near Across APAC to Supercharge Omni-Channel Campaigns
- Baidu Global's AI-Integrated Marketing Platform MediaGo to Include New Offerings Powered by Xandr
- Yieldmo Announces New Global Publisher Partnerships and Expands European Presence with Senior Hires