ATS Berlin 2017

Sacha Berlik, Managing Director, EMEA, The Trade Desk

Sacha Berlik is Managing Director at The Trade Desk. In his role, he oversees development and retention of the company's clientele for its service territories in Europe, the Middle East, and Africa (EMEA). Most recently, Berlik was the General Manager of DataXu's European operations. Prior, he founded mexad, which grew to six offices across the globe before being acquired by DataXu in 2011. Before mexad, Berlik co-founded the Western-European Operations of Oridian (now Lycos), and ActiveAgent (now goldbachmedia), one of the first pan-European ad networks. He also built the online presence for one of Germany's largest private televisions stations, SAT1. Berlik holds a B.A. in Business Administration from the Free University of Berlin where he published his thesis, "TV and Internet - Will the Complement be a Competitor?" He is based in Cologne, Germany.

Richard Kidd, VP, Head of Business Development, EMEA, OpenX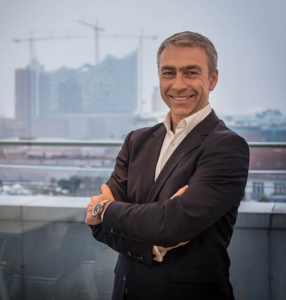 Richard Kidd, VP, Head of Business Development, EMEA OpenX, is responsible for leading the business development teams across OpenX offices in the European market. He has been with OpenX since October 2016, when he joined as Commercial Director, DACH. As a consultant for enterprises and start-ups within the digital media industry, he planned business strategies focused on digital, and also supported the implementation and application of technology solutions in the field. Richard Kidd held multiple leading positions at DoubleClick, where he supported the EMEA wide roll-out of video and rich media. Additional roles he held include Director of European Sales & Account Management for Magnify Platform Services, a solution by the Adconion Media Group (today: Amobee), where he was responsible for its development on international level, and Managing Director DACH at YuME, a technology supplier for multi-screen video advertising.

Hossein Houssaini, Global Head of Programmatic Solutions, Havas Media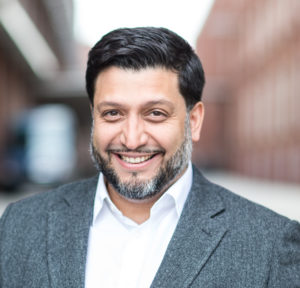 Hossein Houssaini joined Havas Media in 2015 with the mission to build the global music data alliance between Havas and Universal Music Group (Vivendi). He has helped global clients like Emirates, Hyundai, Kia, Disney & Telefonica to digitally transform with content/ creative, data strategy or activation in general for programmatic or from a holistic perspective. Since this year Hossein consults clients on group level, on creative and media. Hossein has developed a global training program which is scalable and examines the learned content through an assessment. Today it is part of every Havas' employee development plan and is available for clients now as well. The first program launched is the "100% Programmatic Program" and has already over 10,000 participants. He is part of the product/commercialisation team. Before HAVAS, Hossein created IPG Mediabrands' first Trading Desk, Cadreon, in DACH (GSA) and shortly after acted as Director Technology for all audience buying platforms (Mediabrands Audience Platform), bringing programmatic to the region. Hosseinworked for Google, starting in tech support and then moved to a sales manager role re-establishing the Rich Media business for DACH (GSA) & the Nordics, launching projects like YouTube Masthead and developing the markets to a successful business. Hossein joined the global board of i-com in 2017. This community is comprised of the largest international group of industry leaders on the forefront of Smart Data Marketing, ranging from CMOs to top Data Scientists.

Michelle Raubenheimer, Director of Business Development, PulsePoint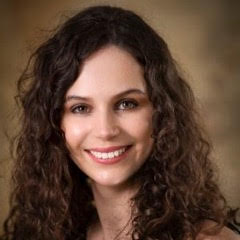 Michelle Raubenheimer is Director of Business Development for PulsePoint, where she is responsible for overseeing strategic partnerships with publishers across EMEA. An experienced business development lead, Michelle currently runs PulsePoint's business development team across global publisher development, technical integration and sales to execute and deliver supply partner strategies. Prior to PulsePoint, Michelle ran Marketplace Development across Europe for Scoota, growing client leads and revenue opportunities together with their agency trading sales teams.
Maciej Zawadziński, CEO, Clearcode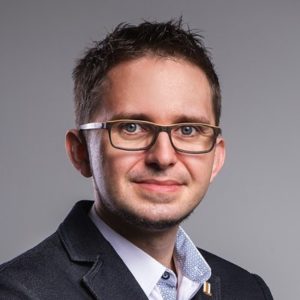 Maciej has been involved in building advertising and marketing technology platforms for his own companies and for clients since 2007. Maciej is the CEO of Clearcode, a full-service software development house specializing in custom AdTech, MarTech, and data analytics development, and CEO of Piwik PRO, an on-premises and cloud marketing suite that provides 100% data ownership and compliance with privacy laws. Maciej's career in the online advertising and marketing industries began in 2007 when he co-founded the first blog advertising network in Poland. The company raised capital from one of the leading media portals in Poland and was later acquired. Maciej was also a co-founder of Kanary NEST, a demand-side platform (DSP), which was acquired in 2014 by Gravity4.
Ralf Scharnhorst, Managing Director & Founder, Scharnhorst Media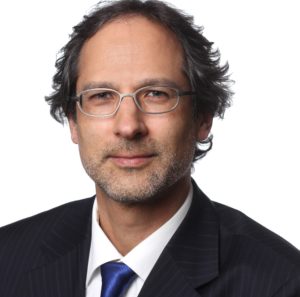 Scharnhorst Media helps advertisers and publishers to leverage the power of data and programmatic media. For companies from abroad, Ralf assists with market entry strategies and knowledge about the German market, being one of the first Online Marketeers there in 1996. From 2006 to 2008 he was Managing Director of Havas Digital Germany. 2008 he founded Scharnhorst Media, an independent media planning and buying agency for all digital channels. Ralf teaches at Macromedia University.
James Prudhomme, Managing Director, EMEA, Index Exchange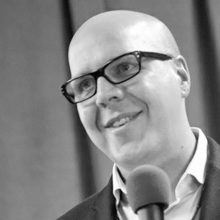 James is a visionary technologist with more than 15 years of experience in leadership roles in the digital media industry. James currently serves as Managing Director EMEA for Index Exchange, a fully transparent exchange that provides a real-time programmatic advertising platform to premium digital publishers. Prior to joining the leadership team at Index Exchange, James was the CEO of Datacratic, a machine-learning and AI software start up. While at Datacratic, he built an international business+engineering team and oversaw the development of machine learning products which provide optimization and decisioning for real-time advertising platforms, data management platforms and e-commerce web sites. James has also been a consultant to several large Canadian media companies including Yellow Pages Group, Rogers Digital Media and The Globe and Mail where he worked with senior executives to establish competitive strategies leveraging the opportunities emerging from a shift to real-time, data-driven advertising. James is a successful angel investor and serves as an advisor to leading digital media and e-commerce start ups. He recognizes the power of real-time data and is passionate about the paradigm shift from human to machine based decisioning.
Christoph Bauer, Founder & CEO, ePrivacy GmbH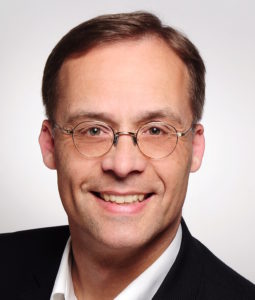 Christoph Bauer is founder and CEO of ePrivacy GmbH. He conducts certifications on data protection for digital products and companies and offers privacy related consulting. ePrivacy runs the well known ePrivacyseal in Germany, Switzerland an in the EU. Christoph Bauer has over 20 years of experience in the media industry as CFO and COO of well known companies like AOL and wunderloop where he also developed the field of data protection. He has a substantive experience with data privacy seals, e.g. from ULD, EuroPriSe and ePrivacyseal for compliance with the high standards of German and European data privacy. He is accredited auditor at ULD for the data privacy seal and for ISO 27001 and teaches as Professor at the HSBA in Hamburg.

Marie-Claire Raden, Founder & Managing Director, tectumedia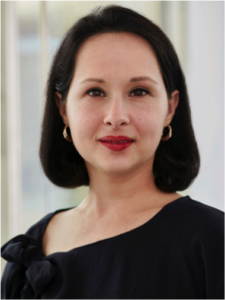 Marie-Claire Raden, born in France, is the founder and managing director of tectumedia. The Berlin-based agency focuses on consulting and implementing online marketing measures. The entrepreneur is an expert in the field of Online Marketing, Business Intelligence and Conversion Rate Optimization. Marie-Claire Raden has sixteen years of experience in establishing and scaling up companies. After eight years in a leading position at eBay, she has successfully developed various ventures with investors such as Rocket Internet, Project-A Ventures or Holtzbrinck Digital - among others for Zalando, tirendo and MyHammer. At the same time, the experienced founder supports various start-ups as a business angel.
Tim Geenen, CEO & Founder, Faktor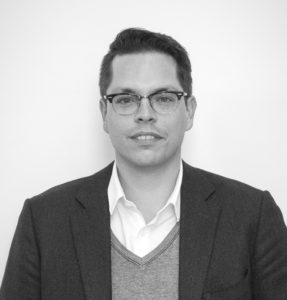 Tim Geenen is the CEO & founder of Faktor, a blockchain based Identity Management platform for publishers, brands and consumers. Previously he held leadership roles at Bannerconnect (GroupM) and Improve Digital, responsible for strategy, innovation, partnerships and new projects. He also co-founded, and is the chairman of the first programmatic IAB taskforce in Europe. He knows the digital media and technology business inside out, and is just as comfortable in the commercial, operational or technical aspects of the industry. Outside of his high-level roles, Tim is an avid supporter of innovation and education. He loves to inspire others' interest in programmatic advertising and speaks regularly at events and gatherings throughout Europe. He also committed to mentoring talent at Startupbootcamp, an accelerator program for global startups.
Henrik Basten, Chief Technology Officer, Fyber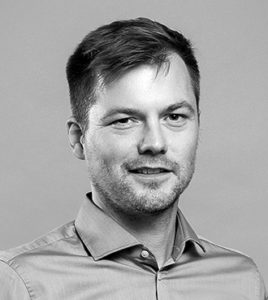 Henrik leads Fyber's technology team, including the end-to-end engineering and management of Fyber's technology platform. Henrik has been building technology for the ad economy since the year 2000. He previously served as co-founder and CTO of Falk Realtime, an ad tech company that Fyber acquired in April 2015. He also served as Experian's German Head of Technology and Operations and CTO and Managing Director at United MailSolutions.
Jaron Schächter, Managing Director D/A/CH, Verve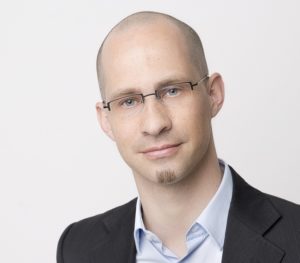 Jaron has more than 20 years of experience in growing digital media businesses. He founded his first start-up in 1997, worked several years at Accenture and helped companies such as European Directories, Vodafone or EnBW with building their online & mobile marketing strategy. As Managing Director at Mountain News – a division of Vail Resorts Inc. (NYSE: MTN), he created the only global audience platform for mountain travel. In 2015, he co-founded matchinguu. matchinguu quickly became a leader in push & location based advertising in Germany, reaching more than 1/3 of all smartphones. In June 2017 matchinguu was acquired by Verve™, where Jaron is now responsible for growing the presence in the German speaking markets. Verve™ is a location-based mobile marketing platform. Verve`s proprietary location intelligence, patented technology, premium mobile inventory and analytics capabilities empower marketers to identify, reach, and engage consumers with compelling mobile advertising experiences.
Mathieu Roche, Co-Founder & CEO, ID5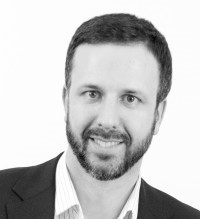 Mathieu Roche is the co-founder and CEO of ID5, the first centralised cookie synchronisation platform the ad tech industry. Mathieu launched ID5 after spending 15 years in ad tech, mostly at Data & DMP specialist Weborama. While at Weborama, Mathieu held various business development and managing director roles with responsibilities over France, the UK, Spain, Germany and the Netherlands. A regular speaker at industry events and contributor to trade press articles across Europe, Mathieu is a recognised expert of data-driven advertising technology solutions. With the launch of ID5, Mathieu continues his professional endeavour to make the industry more transparent, more open and more respectful of end-users.
Jan Heumüller, Managing Director DACH, TabMo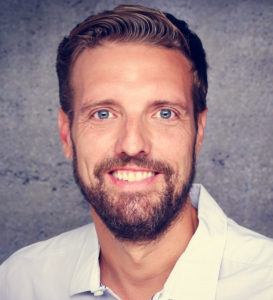 Jan Heumüller joined TabMo - the leading creative mobile DSP - in April 2016 to launch the business into the DACH-region as well as Eastern Europe. Under Jan's leadership the team and business grow to currently 8 people and will continue growing during 2017 and beyond. Before joining TabMo, Jan was General Manager, Europe for DataXu, a leading provider of programmatic marketing software. Jan joined DataXu in 2012 via DataXu's acquisition of Mexad, the leading European RTB provider. At Mexad Jan was Country Manager for the DACH region (Germany, Austria, and Switzerland) and oversaw the development of new markets. In his previous position as VP Sales, Europe he was not only responsible for sales in established European markets but also managed DataXu's expansion into new regions. Jan Heumüller has over 14 years experience in international digital marketing and previously held positions at eVita and ePost. Before joining Mexad, Jan held senior positions at software specialist Dacoma GmbH and AdNetwork Ybrant Digital. Furthermore, Jan holds a degree in Economics from the University of Applied Science in Cologne, Germany.
Matt Blay, Co-founder, Inadvia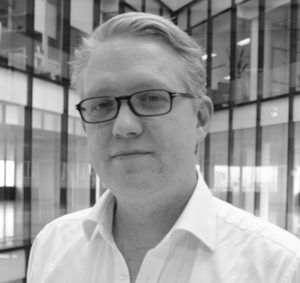 Matt is a co-founder of Inadvia, the world's first programmatic video trading platform dedicated to In-Transit Advertising. Bring-your-own-device entertainment streaming platforms are being increasingly installed by airlines, train operators and coach companies. This means In-Transit Advertising is an inventory source experiencing rapid growth. Inadvia applies media industry standards to In-Transit Advertising. This enables control, transparency and, through proprietary technology, programmatic advertising marketplace access. Inadvia permits the trading of this premium video inventory for the first time ever. Matt has 18 years' international media and digital experience. His programmatic and mobile expertise comes from leading roles at Telefonica, Wallpaper* and Time & Fortune, and his aviation experience from working on the British Airways Media team.
Martin Hill, Director of Solution Engineering, IPONWEB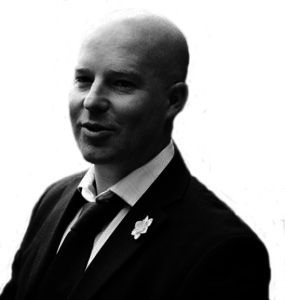 Martin Hill, Director of Solution Engineering at IPONWEB, is a professional, positive and highly motivated Senior Executive with over 15 years experience in Technology and Business Management. Having held a number of Technical Director positions, including Head of Solution Engineering, International at Rubicon Project, Martin has experience in all aspects of the online media space including programmatic buying and selling of advertising, performance marketing and associated technologies. He has successfully built and managed both businesses and technical teams in multiple disciplines at various companies including defining and implementing business intelligence, development/engineering, product management and network quality strategies.
Andreas Schwabe, CEO, Blackwood Seven Germany GmbH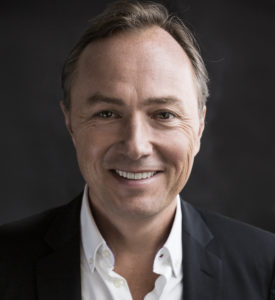 Andreas Schwabe is a serial entrepreneur in the wider media space and profound expert in all media. Whether as early ecommerce investor in LetsBuyIt.com, Co-Founder of earthTV, managing director at Bertelsmann group or Sales Director at ProSiebenSat.1, Andreas lives his business with great passion. In 2007 the graduate economist founded BOOMING GmbH, one of the innovators in bringing classic media into performance marketing. In 2015 he merged BOOMING with the Danish Top5 media agency Blackwood Seven and is now Partner and CEO of Blackwood Seven Germany GmbH. That new setup is acting as the disruptor in media, bringing machine learning and artificial intelligence into on- and offline media planning.

Hagai Sadot, Co-Founder & COO, evania video GmbH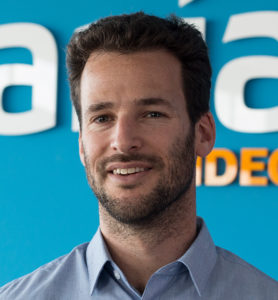 Hagai Sadot is Co-Founder and COO at evania video GmbH, a full stack programmatic mobile video solution for publishers based in Berlin. The experienced business strategist leads the video operations team and its daily activities. Prior to evania video, he filled marketing and strategic positions in Natural Intelligence, one of Tel Aviv's fastest growing start-ups and at TASC Consulting and Capital. He holds a B.A. in Business Management from the Hebrew university in Jerusalem.
Serhan Günes, Head of Advertising & Partnerships, eBay Kleinanzeigen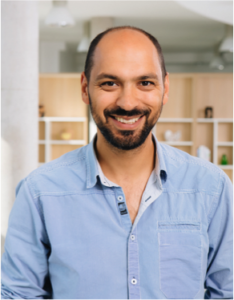 As Head of Advertising & Partnerships for eBay Kleinanzeigen, Serhan Günes is responsible for the management, development and optimisation of the digital advertising. In 2008, he started working as Yield Manager at eBay Advertising and initiated the programmatic advertising of the online marketplace eBay.de. In 2014, he took up his current position at eBay Kleinanzeigen where he manages the digital advertising and expanded the programmatic concept of eBay Kleinanzeigen in 2015. Thereby, the advertising inventory was exclusively available via programmatic channels for the first time. In addition, he is accountable for the progression of the header bidding concept. Serhan Günes studied Business Administration at the Technische Universität Berlin.
Kolja Brosche, EMEA Partner Director, Oracle Marketing Cloud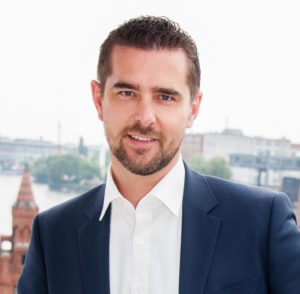 Kolja Brosche is working in the online marketing industry since over 18 years, working in different roles on agency-, salesside and Adtech companies. Before building up Cadreon (IPG's Trading Desk) and Mediabrands Audience Platform (MAP) in Germany, both member of the Interpublic Group of Companies, he was in different roles at OMD, United Internet Media, Syzygy and Universal McCann. In 2014 he moved to the Adtech space where he is now with Oracle Marketing Cloud as EMEA Partner Director. Furthermore Kolja was involved in the focusgroup "Programmatic Advertising" within the BVDW, as well as speaker on various panels and conferences such as the ATS or the dmexco.
Marcin Zielinski, Strategic Programmatic Partnership Manager, Yieldbird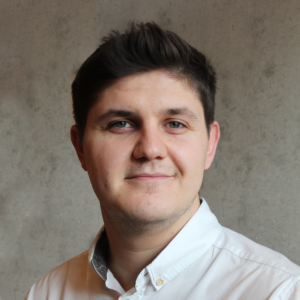 Marcin Zielinski is a Programmatic Manager at Yieldbird, where he's responsible for implementing the most innovative technologies into sales and inventory trading. An experienced manager, trader, and media planner, Marcin currently supervises the development of technological innovations for buying media. He also runs statistics and analyses to execute business development strategies, specializing in ad inventory trading, for Yieldbird. The Warsaw-based leading adtech company delivers expert knowledge in advertising space management and revenue optimization through programmatic advertising. Yieldbird also supports publishers through advanced tools and strategies for optimization, direct sales teams, strategic partnerships, and consulting services, as well as dedicated software development for media companies. Marcin, as one of Yieldbird's key tech-oriented experts, has a vast amount of experience in RTB trading, as well as premium publisher development both in direct and programmatic buying.
Henning Strohschnieder, Director Strategic Partnerships, Meetrics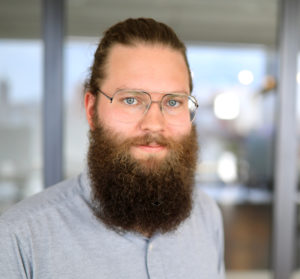 As Director of Strategic Partnerships, Henning is responsible for the expansion of the company's strategic partnerships. He has over 10 years of experience in the digital business under his belt. Before he came to Meetrics, Henning was Director of Platform Partnerships at Integral Ad Science in Berlin. His career has also featured positions at MySpace.com, Fox Interactive Media Germany, Zanox, Ströer Mobile Media and Google Germany.
Holger Mews, SVP Continental Europe & MENA, Adform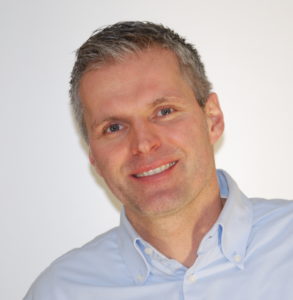 Holger Mews is Adform's Senior Vice President Continental Europe & MENA, overseeing commercial operations in these geos. With over 20 years of business experience, including 13 years  directly in the digital advertising industry, Holger joined Adform from Adobe in November 2013 where he held the position as Commercial Director for Central Europe. He has additionally served as Vice President for Central & Eastern Europe at Efficient Frontier, and as Territory Manager at DoubleClick, leading business expansion within DACH region and Benelux. Prior to that, Holger held various senior positions in marketing and sales at publishing house Gruner + Jahr/Bertelsmann. He studied business administration with a focus on marketing and law at the University of Hamburg in a master-program.
Pan Katsukis, CEO and Co-Founder, Remerge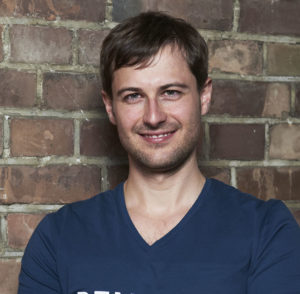 Pan Katsukis is a Berlin-based serial entrepreneur serving as CEO and Co-Founder of Remerge, a leading app retargeting provider. After studying Media Computer Science in Munich, Pan went on to work at a number of mobile companies and led his family business for a period before getting involved in Berlin's emerging startup scene in 2008. Here he worked closely with various internet entrepreneurs and mobile experts to co-found madvertise and then his current venture, Remerge. Built from the ground up, the Remerge platform offers an efficient and highly scalable solution to app retargeting and user re-engagement. With backing from top advisors and investment from Point Nine Capital, Pan and his team of ad tech veterans have attracted top grossing app developers including the likes of Spotify, CBS and Foodpanda. Pan's expertise lies in the display advertising market, in particular the field of mobile advertising and programmatic buying, and he is well experienced in building technologies, working closely with developers and fostering company culture during periods of rapid growth.
Maciej Wyszyński, Managing Director DACH, CEE & MEA, Sociomantic Labs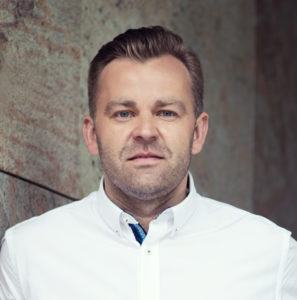 As Sociomantic's Managing Director for DACH, CEE & MEA, Maciej Wyszynski is responsible for regional strategy, heading all sales and business development efforts as well as overseeing and nurturing client relationships. As one of the first Sociomantic employees, Maciej was instrumental in the company's global expansion. In 2011, he opened the first office outside of Berlin, in Warsaw. Since then, Sociomantic grew into one of the global leading DSPs with offices from New York to London to Shanghai, and was acquired by dunnhumby, a leading customer science company, in 2014. Maciej brings his global expertise, customer relations, and over 10 years online marketing experience to Sociomantic Labs. Previously he worked in Zanox, where he launched its Warsaw office in 2008. Before Zanox he worked for eBay in Berlin.
Kristian Meinken, Managing Director, Mercury Media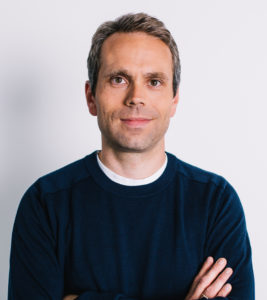 Kristian Meinken drives the business of Mercury Media Technology GmbH since its foundation in August 2016 as Managing Director. The company's software-as-a-service solution provides an essential building block for digital transformation in the media sector. Mercury Media Technology GmbH is a subsidiary of pilot. Meinken is also Managing Director at pilot, the company behind Mercury Media, since April 2013 and is driving innovation and service development as well as business units in this role. Based on this responsibility, he was instrumental in the development and foundation of Mercury Media.
Artur Banach, CEO, Netsprint Group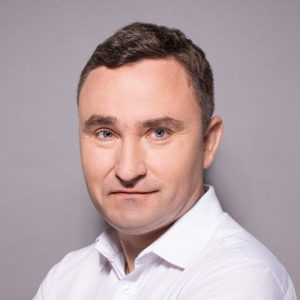 Artur Banach – an experienced entrepreneur and top manager who has been developing digital trends in Poland for more than 18 years. Since 2001, together with Netsprint, has challenged global competitors. Responsible for evolving the company, which over the years from the largest Polish search engine turned into a unique ecosystem of adtech and martech companies – Netsprint Group (after joining LeadR, Adrino, Whitepress). Nowadays, the Netsprint Group helps customers reach precisely users through all digital channels: content marketing, display & programmatic, mobile, email marketing and video. Its heart – the Netsprint Audience – is the largest polish platform, focused on data driven marketing activities. Until 2017 CEO and now Chief Strategy Officer of Netsprint Group, responsible for product development and implementation of new technologies. Speaker, member of the IAB Europe Traiding Commitee and programmatic team at IAB Europe.

Maciej Sawa, Chief Commercial Officer, OnAudience.com / Cloud Technologies group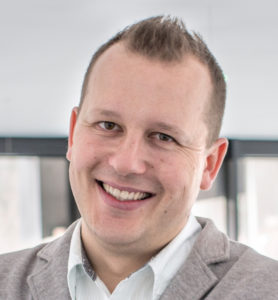 Maciej Sawa is a Chief Commercial Officer in OnAudience.com, a company which is a part of Cloud Technologies capital group. It owns the largest data warehouse in Europe and specialises in Big Data analytics and data monetization. Maciej is a sales manager with several years of experience in international sales gained on British, German, Italian and Polish markets. He has been working in online advertising industry for over ten years. During his professional career he has worked for: myThings, Zanox.de, DMGT (Daily Mail Global Trust & MailOnline group) and mainADV, among others. Maciej is an expert in the areas of performance marketing, ad blocking, data monetizing, programmatic buying and e-mail marketing. In OnAudience.com he is responsible for strategic development of DMP platform and services as well as for creating sales and product strategy.
Anna Petrushkina, Head of Audience & Programmatic DE & AT, Oath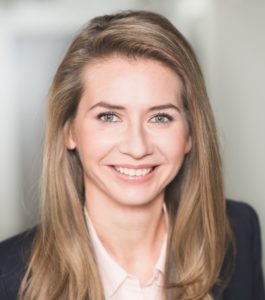 Anna Petrushkina is heading programmatic team at Oath in Germany and Austria. Since her start at Yahoo 7 years ago as data and targeting specialist, she helped to establish programmatic sales unit at Yahoo, shaped programmatic offering for German and Austrian markets and built local programmatic sales team. As part of European programmatic team, she is involved in global initiatives and product innovations, adapting those for local markets. Prior to Yahoo she worked in corporate sales team at hotel.de, managing relationships with direct clients and hotel groups.
Stephan Jäckel, Head of Business Development & Strategy, emetriq GmbH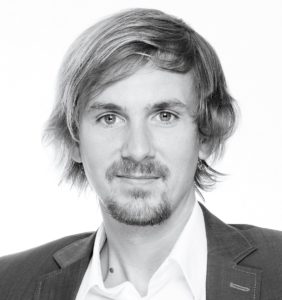 Data specialist Stephan Jäckel has been part of emetriq since 2010, working in different roles establishing new programmatic and data driven products. In his current position, he is responsible for new business ideas and emetriq's strategy. As the creator of Germany's largest collaborative data pool, emetriq bundles data from Germany's leading data suppliers and websites in order to provide advertisers with fair access to data. Stephan shares emetriq's vision of creating a world with fair access to data to fuel innovation and diversity. Every day he works on pursuing emetriq's goal of creating a transparent and self-fostering data ecosystem.
Lars Engelbrecht, Director of Ad Operations & Solutions, Retail Media Group (RMG)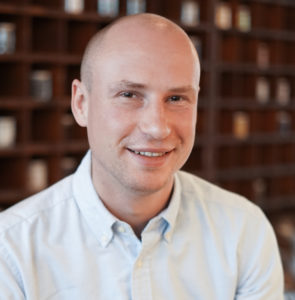 Lars Engelbrecht, Director of Ad Operations & Solutions at Retail Media Group (RMG), is leading the ad operations team and is building data-based solutions for advertising clients. RMG is the first cross-industry marketing platform for retail data in Germany. Lars has been with Retail Media Group since January 2017, when joined as Head of Operations. Prior to joining RMG, he worked at Havas Media Group where he created Havas Media Group's own programmatic trading desk in Germany and Switzerland. As Head of Programmatic, Lars was responsible for all programmatic and data-driven media buys across all Havas Media agency brands. He is experienced in social, search, mobile and performance advertising, when working at different Havas' offices in Madrid, Paris and London.
Dr. Ruben Becker, Co-Founder and COO, Leverate Media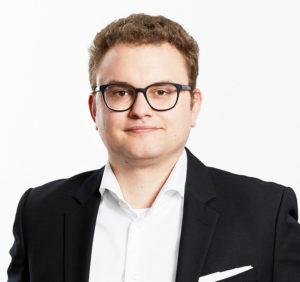 Dr. Ruben Becker is the co-founder and COO of Leverate Media. Leverate Media has been founded in early 2013 as an innovative media service provider for young and fast growing companies. Based in the heart of Germany's capital Berlin, Leverate is serving dozens of high-potential fast growing companies from all over the world and supports them scaling their business. Our transparency, hard working attitude, to be driven by numbers and analytical approach are highly valued by our clients and part of our daily operations. Today Leverate Media has about 120 employees and offices in Berlin, New York, Singapore, Jakarta and London. Ruben is responsible for Finance, Legal and HR.
Danuta Florczyk, Funder & Managing Director, tectumedia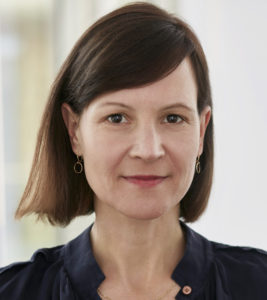 Danuta Florczyk is the founder and managing director of tectumedia. The Berlin-based agency focuses on consulting and implementing online marketing measures. Danuta Florczyk specializes in display marketing and is an expert in the individual composition of Adtech systems. More than 10 years of professional know-how and leading management positions in international corporations make her a sought-after speaker and discussion participant. Prior to founding tectumedia, Danuta Florczyk held leading positions in numerous renowned companies. After five years at Yahoo! she built up the international display business for Zalando and subsequently became Director of Display Marketing and collaborations at Project-A-Ventures