Programmatic Masters London 2017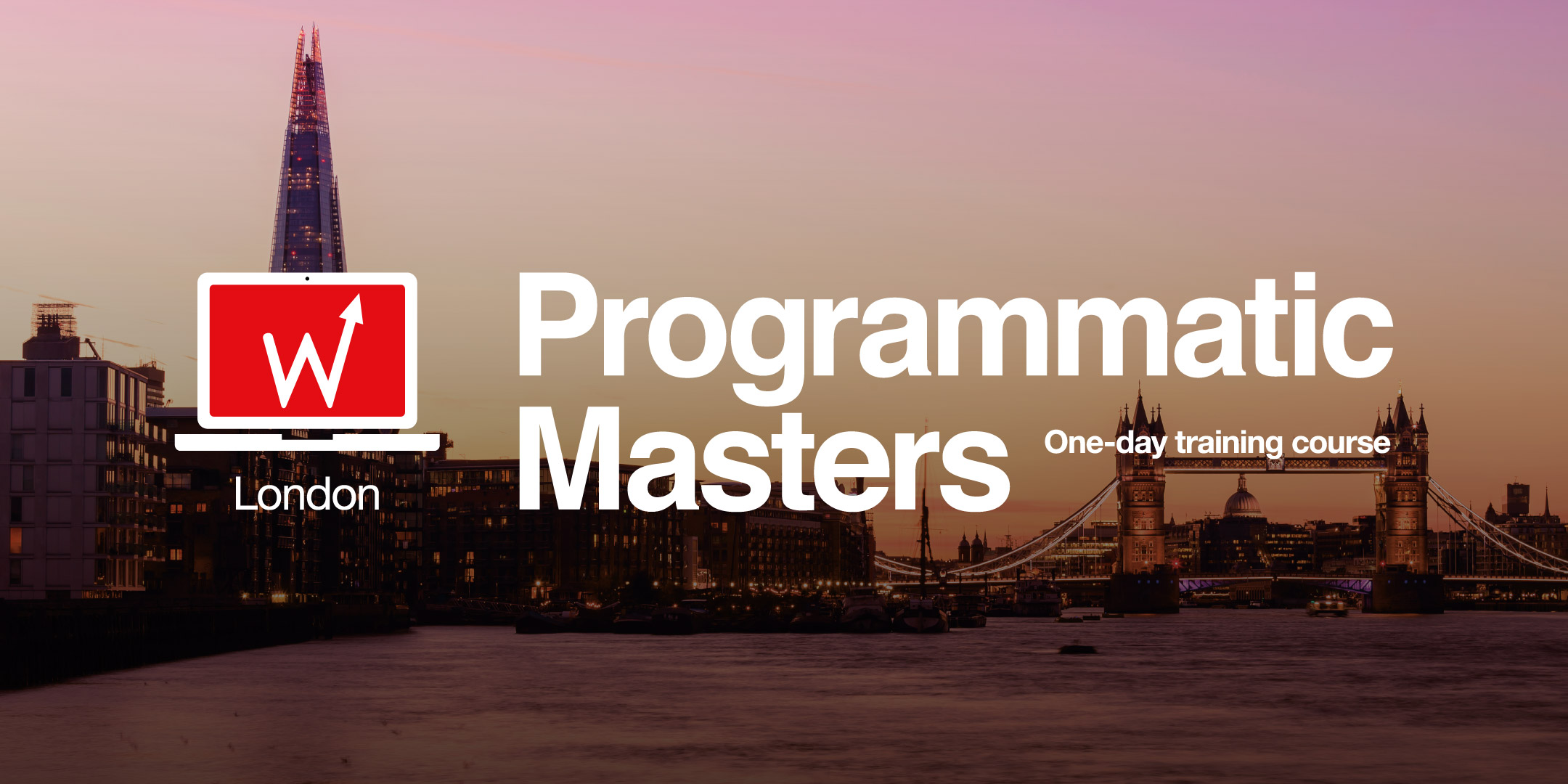 Agenda
 12.15pm-12.30pm: Registration
12.30pm-12.50pm: Introduction & Fundamentals Recap
This looks at the afternoon ahead and review of key terms and concepts will ensure that all attendees are on the same page to generate better discussion throughout the session.
 12.50pm-1.30pm: How Sales Organisations and Buyer Landscapes Are Changing
You will understand how buyer and seller organisations are evolving as technology enables new capabilities and companies and teams realise that they must change their set ups in order to compete effectively.
1.30pm-1.50pm: Understanding Pub Tech Stack
What goes into a publisher's tech stack? Why should you care, if you are not technical? We will deconstruct the publishers' tech stack components and shed light on how they affect sellers' and buyers' decision-making and actions.
1:50pm-2:40pm: Deconstructing the Programmatic Sales Process: 5 Stages of Selling
This deeper dive into how automation and data influence sellers' behaviour – from prospecting to optimising and upselling – offers insights into sellers' underlying technology and processes with information and tips will allow buyers and sellers to operate more effectively.
2.40pm-3.25pm: Rubicon Project Demonstration

– Stefan Zahariev, Director, Revenue Solutions, Rubicon Project
– Catherine Dale, Director, Publisher Development EMEA, Rubicon Project
Look behind the curtain. Rubicon Project, a leading SSP will translate theory into the concrete by showing how sellers use technology to conduct business.
3.25pm-3.40pm: Break
3.40pm-4.30pm: Deconstructing the Programmatic Buying Process – 5 Stages of Buying
Whether you are a buyer or seller, you will benefit from knowing more about how buyers are leveraging technology to bring new capabilities and insights to their clients. How else will you know how changing practices determine what media makes it onto the plan – or not?
4.30-5.15: The Trade Desk Demonstration

– Ilona Lubojemska, Director Client Services, The Trade Desk
The Trade Desk, a top DSP will share how its offering influences buy-side decision making, so that attendees will be better able to interact with more sophisticated media strategists and buyers.
5.15pm-5.45pm: Are You Up to Speed with the Programmatic Hot Topics?
What you don't know CAN hurt you. This discussion of key factors affecting the programmatic marketplace will enable you to understand how the new forces are changing how the media ecosystem works, so you can make – or just appreciate – the discussion today and possible practices to come. Topics include how TV is adapting to programmatic influences, the latest thinking on attribution, how cover regulations and concerns such as GDPR impact current thinking with implications for the future, first second and third party data usage and more ….
5.45pm-6pm: Wrap-Up/Q&A
You've absorbed a lot. Now let's review the afternoon's content and give you time to probe into areas that you want to know better.
6pm-7pm: Networking Drinks