Apple's Slice (of the Advertising) Pie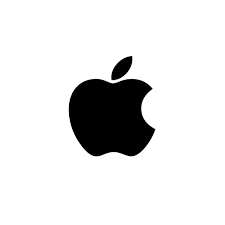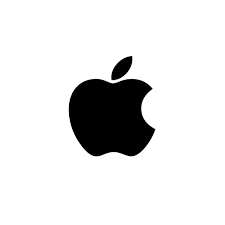 Ben Dimond, Director of Strategy EMEA at mobile ad platform Opera Mediaworks discusses what the launch of Apple News and Apple's other moves in the advertising sector mean for the wider industry.

By giving leading publishers, such as Condé Nast, Hearst, and The Guardian, an additional place for their content, Apple is hoping to divert revenues into its iAd advertising platform.
Apple has already stepped up its ad game once by bringing programmatic buying to iAd late last year. Apple News is seemingly a way for the company to generate additional revenue by convincing publishers to buy complementary ad space in the environment where their content is set to be consumed.
The threats faced by publishers
The growing influence of Facebook, Google, and now Apple, as content providers has made many digital publishers feel somewhat disgruntled. They have typically relied on ad revenue to support their often free-to-view content. However, as the way we consume news changes with innovation from these Silicon Valley tech giants, publishers have been forced to experiment with new models.
Some, such as Murdoch's News UK, have tackled the issue with the launch of paywalls while others, such as The Guardian, have jumped on the bandwagon and aligned themselves closely with the likes of Facebook, by producing more shareable content.
The existence of services such as Facebook's Instant Articles and Apple's News app not only threaten to take all-important eyeballs away from existing publisher properties; but also, for many, it actually undermines the very concept of the open internet. By encouraging users to stick within their own content-rich platforms and apps, companies like Facebook, Google, and Apple are being accused of creating walled gardens where the proprietor has the monopoly on user data. Also, by restricting third parties from operating on their ad networks, there is a further concern that these companies can potentially stifle independent ad tech development, whilst limiting buy-side options for advertisers.
Apple's news
As it stands, advertising represents a tiny fraction of Apple's business with iAd generating $487m last year; just 0.3 per cent of Apple's 2014 revenue. By comparison Google and Facebook generated $59.6bn and $11.5bn respectively.
Apple is clearly trying to do better out of advertising and many thought the decision to sell programmatically would be iAd's saving grace. Not only was it an endorsement of the technology but it also allowed buy-side access to Apple's highly valued iTunes customer data. However, with ad revenues still sitting well below one percent of revenue, Apple still has a long way to go to catch up with its Silicon Valley competitors.
The move to programmatic was followed by announcements about iOS 9's ad blocking features. This move could effectively choke ad revenues for both publishers and advertisers as it limits their ability to advertise in-browser. It's easy to imagine that in Apple's dream scenario, all its users will choose to receive their daily updates via Apple News and advertisers will choose to advertise here accordingly. Success, however, relies on users, and whether they actually decide to have their behaviour so closely governed and digests all their news from a single source. As we've seen with Facebook and Google's moves into the content space, users are fickle and nomadic, so the places they spend their time looks set to remain fractured.
With its multitude of iPhone and iPad carrying loyalists, Apple has a real chance to shake up the advertising industry. However, there are some limitations, iAd only works on iOS devices and in iTunes, not everyone owns an iPhone and Android continues to be the fastest growing operating system. Therefore the extent to which the on-going developments of Apple, Google, and Facebook alter the advertising playing field remains to be seen.
The ad industry hasn't been totally remade, Apple has always been an innovator in whatever space it turns its mind to, even with the dominance of Facebook and Google's respective ad business it's unlikely Apple's moves will massively impact the status-quo in the short term. Traditional publishers and the broader advertising industry should definitely keep an eye on the movements of the world's most valuable company in this space, however.