Interoperability: Why It Must Become the New Industry Standard
by Lindsay Rowntree on 26th Jan 2016 in News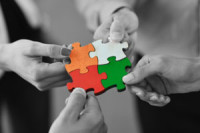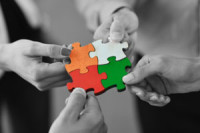 Interoperability will become the buzzword for 2016, so why is it essential for the future of ad tech? Ben Walmsley (pictured below), regional VP Northern Europe, Sizmek tells ExchangeWire why the ability for systems to communicate and exchange data across organisational boundaries is the sustainable option to achieve common marketing goals.
'Break down the silos' has long been the cry of the digital marketer, but 2016 could be the year it finally becomes a reality. 
So far brands have had to make an unsatisfactory choice between buying media and tech as a package, or cobbling together best-in-class tech vendors themselves. What a great many advertisers really want is a single view of aggregated data from their own choice of tech providers that can be used to drive holistic marketing strategies. This is becoming a more realistic possibility through validated partnerships and interoperability, which is at the core of these partnerships.
The ad tech landscape is maturing, leading to consolidation through mergers and acquisitions. The market is still overfunded and public ad tech companies are having a tough time in the markets. This creates the opportunity for good value acquisitions – particularly point solutions, which can be bought at lower prices to complete tech stacks. After a bumper year in 2014, last year saw a slower M&A market, but there have been some examples of enterprise companies bringing in ad tech to enhance their marketing stacks, and some agency groups are starting to buy up tech propositions.
Oracle is leading on the enterprise side – acquiring Maxymiser and AddThis – and WPP is the most active of the agency holding groups acquiring MediaLets and The Exchange Lab recently. Less obvious acquisitions are also cropping up, such as News Corp buying ad platform Unruly, which brings to the fore a new category of acquirer: the forward-thinking traditional publisher. While it is unlikely acquisitions will return to the scale of 2014, consolidation will continue and a major shake-out of an industry crowded with highly leveraged startups struggling to find an exit strategy may be imminent.
Consolidation of the market has some inherent benefits in simplification and standardisation; but it can also limit choice and result in valuable data being held within silos that can't easily be ported. In a global marketplace – where each region has unique demands and market forces – no single solution can fulfil the unique marketing needs of every business, no matter how many acquisitions it makes. Sometimes buying isn't the right strategy – companies can be left holding an asset which is expensive to maintain and difficult to scale. So, it's time for the market to start to play together better and accept certain elements are best handled through partnerships than through acquisitions.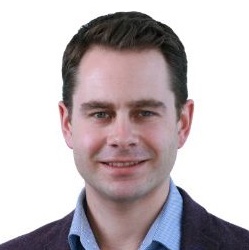 Interoperability – the ability of systems to communicate and exchange data across organisational boundaries – provides a more sustainable alternative to enterprise solutions and gives marketers more choice over the technologies they use. As its benefits become more widely understood, end-to-end management offerings will proliferate through increased collaboration and validated partnerships between vendors to ensure individual solutions work interoperably towards common marketing goals. 
For this to become a reality, tech companies will need to worry less about partnerships with companies that have some competitive crossover and focus more on delivering category-leading products that are widely interoperable, in the confidence their products will be chosen on merit. That means putting egos aside, and those capable of doing so will rise to the top. MediaMath and Appnexus are both fine examples of this, having created apps within their platforms that make it easy for marketers to choose other tech vendors.
With the rise of interoperability, server-to-server integrations will become more common, offering an elegant way to pass data between platforms. Data management platforms (DMPs) will increasingly be used to aggregate data from disparate sources into a single view and – through partnerships with ad-serving and buying platforms – will offer a variety of creative messaging and media-buying options. Second-party data (a term coined by BlueKai) will become crucial as advertisers pool data from non-competing brands to expand consumer targeting. Ultimately, the unification of advertising and marketing data and messaging will result in the merger of ad tech and martech, through both M&A activity and a tech landscape that works together better than ever before.
As the ad tech industry matures, digital media fragmentation and silos of data must become things of the past. While closed giant stacks provide one solution, vendor collaboration and interoperability is a more sustainable option, and 2016 will see this trend gather pace.