Power to the People: Connecting the Digital Ecosystem
by Lindsay Rowntree on 9th Aug 2016 in News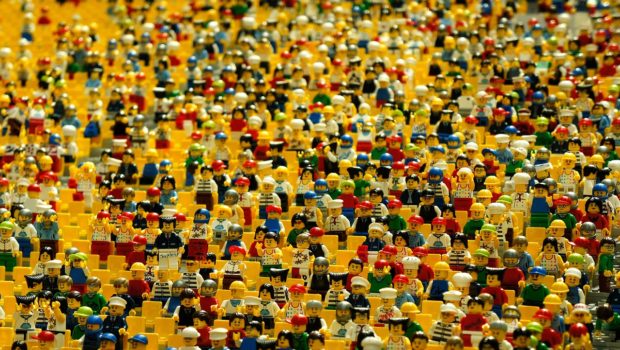 People-based marketing doesn't just need to refer to marketing within the digital ecosystem – it has the ability to drive efficiencies across all marketing channels, while connecting the dots to drive real business outcomes and tie channels together. LUMA Partners provide insight into how people-based marketing is forcing change within the entire marketing ecosystem and how they are responding to these changes.
Digital advertising has long been used to reach large audiences at scale. In recent years, cookies have been utilised to target specific 'audiences' that are attractive to an advertiser. However, the cookie does not tie to a specific person but rather to a browser; and, therefore, is merely a proxy for a person. There are obvious issues, such as when a home desktop computer is shared by a family – and the cookie as a proxy for a single person does not hold.
Additionally, campaigns were typically measured on how many impressions were served (CPM models) and a click on an ad became the proxy to represent a successful outcome of a display ad.
As mobile time spent has surpassed that of desktop, digital advertising became much more complicated. While cookies are utilised by mobile web browsers, the time spent on mobile devices is dominated by apps – which do not. Additionally, mobile apps run independent of one another and independent from the mobile web browser; so a single individual who utilises multiple apps plus a web browser actually can look like multiple individuals. Therefore, the cookie has quickly become irrelevant, leaving behind a gaping hole and need for a better industry standard identifier.
Additionally, as we highlighted in our Scape of Cards presentation, the industry faces an array of issues, including a fractured supply chain, bots, ad fraud, viewability concerns, and the rise of ad blocking.
People-based marketing (PBM), which uses first-party data to target real individuals, has emerged as the solution. People-based marketing solves the ecosystem's issues and addresses current market dynamics. Unlike the cookie, which is tied to a web browser and can expire or be deleted, first- party data is directly tied to an individual and can, therefore, be used to target users across devices (and the web browser and apps on a device) and channels.
People-based marketing is driven by first-party data from both marketers and publishers. Marketers gather customer data from online and offline channels, while publishers gather user data from logins and other touchpoints. The ability to match the same person across touchpoints and enable true one-to-one marketing can only be made possible by unlocking the power of first-party data.
Google and Facebook were the first to take advantage of people-based marketing by leveraging their advantage of having logged-in users – across digital devices. With billions of users across multiple properties, Google and Facebook each have the reach and scale to push people-based marketing within their own platforms exclusively.
And they have benefited tremendously as Walled Gardens. These two players are taking the lion's share of incremental digital ad spend, which is unhealthy for the rest of the ecosystem.
Facebook's and Google's ability to match people across devices – as well as through the entire purchase funnel – has led to their dominant positions in the digital ecosystem. However, they are focused on their own platforms. As a result, the majority of the digital ecosystem is still largely disconnected.
This is beginning to change as various technology and services companies are working to aggregate and connect first, second and third-party data. We predict that these innovations will drive the adoption of people-based marketing, and the ability to reach consumers on a one-to-one basis along the full purchase funnel, across the full ecosystem.
Companies like Merkle are working to bring people-based marketing to the rest of the ecosystem. Merkle launched its 'Publisher Addressable Marketplaces' in conjunction with marketers, publishers, and data platforms, to connect the various sources of first-, second-, and third-party data and create a platform of trust among these partners. In doing so, Merkle and its partners are hoping to level the playing field with the Walled Gardens, and execute people-based marketing at scale.
The Marketing Clouds are also enabling people-based marketing for their enterprise customers. Since they do not have consumer networks (with logged-in identities) like Google and Facebook, they must approach people-based marketing from a different angle. The Marketing Clouds instead focus on building identity graphs that leverage first-party data (augmented by second- and third-party data) from their clients: the enterprises. With their deep pockets, the Marketing Clouds are bringing marketing muscle to people-based marketing.
Since people-based marketing explicitly relies on the ability to identify a person, strong 'identity' solutions are paramount. Following Facebook's success with their people-based marketing solutions, other large software and advertising companies have responded with acquisitions (such as Acxiom's acquisition of LiveRamp and Oracle's acquisition of Datalogix), or development of organic software offerings or partner programs (such as Adobe's Cross-Device Data Co-op and IBM's UBX).
Looking closer at the supply chain, people-based marketing has the potential to simplify the process of fulfilling a media buy by cutting down the number of intermediaries that are required. Marketers and publishers could transact directly, thereby lowering fees, latency, and other limitations caused by extra intermediaries. With fewer stops in the supply chain, issues like bots and ad fraud could also come down as a direct result of transparent inventory and a more efficient supply chain. Sonobi, which recently published a whitepaper on this opportunity, is predicting that the industry is heading towards a direct-to-publisher market.
People-based marketing is fulfilling the promise of digital by bringing efficiency and effectiveness to marketing with better targeting and attribution of advertising spend to actual sales. As a result, the industry is quickly moving away from cookies and proxies, and towards real results and business outcomes.
People-based marketing is a framework, not a new channel or solution; therefore, it is not limited to just digital advertising. We believe people-based marketing has the potential to drive all types of marketing from direct mail to addressable TV and to tie them all together.
In recognition of this trend, we are heretofore changing the nomenclature of the other principal in the marketing ecosystem from "Consumer" to "People" on all our LUMAscapes.