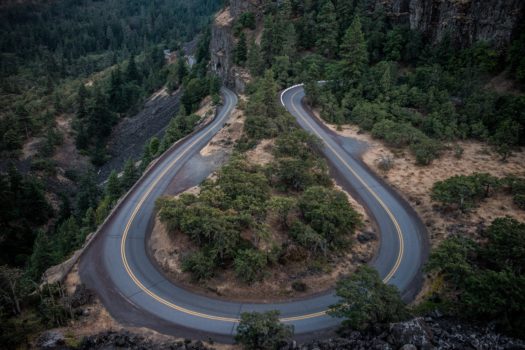 Dynamic Creative Optimisation (DCO) is a powerful tool that actually allows programmatic targeting to be as impactful as possible, with the right creative for the right person. However, the data that is fed in to deliver the perfect creative execution is as important as the creative output itself. Alex Rahaman (pictured below), VP programmatic, StrikeAd, Sizmek explains to ExchangeWire that extraneous factors, such as time, location, or past behaviour must be factored into dynamic creative to drive maximum performance and avoid wastage.
With a range of ad networks and servers offering increasingly sophisticated targeting services, online has given us ever more opportunity to reach audiences at scale. Yet ensuring an impression reaches the right audience is only the first step in delivering a creative execution that is perfectly tailored. The next is capturing consumer attention.
Today's digitally savvy audiences expect a seamless online experience — ads included — that intuitively adapts to their changing needs and preferences. In fact, 57% of consumers actively avoid marketing messages from brands when they consider communications to be irrelevant or of poor quality.
Assuming your impression reaches your target audience, to achieve cut-through, ads must instantly pique and maintain user interest with a compelling, and highly personalised, message. This can be accomplished through a dynamic combination of data and creativity. 
The rise of dynamic creative
The impact an impression makes on a consumer can be affected by myriad factors such as context, weather, time, stage in purchase path, external events, personal preference, and past behaviour, which means each one of these must be considered. Thanks to advances in digital tech, this no longer necessitates millions of creative units; marketers simply need reliable, well-structured data and a powerful dynamic creative tool.
Using real-time data and new creative platforms, marketers can construct one campaign where messages are adjusted according to a kaleidoscope of variables for any audience, channel, or screen. This allows marketers to achieve greater results in less time, and on a smaller budget. Sizmek research shows dynamic creative can improve campaign performance by 47%, rising to 69% for post-click conversions.
Dynamic creative heralds a new era of digital marketing that will banish forever the dark days of re-coding every ad element. The only question is: how can it be put into practise? Here is our field guide with five tips to get started:
1. Target creative by location
Using location data to pinpoint where consumers are and monitor their activities, advertisers can serve engaging, tailored messages that can be automatically served in the right language and currency, or even adapted to display localised in-store offers. This not only boosts relevance — and, in turn, the user experience — but also ensures messages reach consumers at the ideal time to drive conversions.
Great examples include KFC's burrito campaign — which delivered unique offers to users when they passed by competitor locations — and Toyota's Corolla campaign — where dynamic, customised ads were served to to 15,000 cities across the United States in a bid to highlight the opportunity its new model offered for exploration.
2. Be weather-responsive
Going beyond adjusting creative to the whereabouts of consumers, weather-based segmentation adapts creative to precisely what is happening in their location. Using the temperature or precipitation of a specific location, advertisers can serve creative messages that deliver maximum impact, come rain or shine.
Whether it's apparel to suit the season, cold drinks in a heat wave or getaways when skies are grey, this approach guarantees relevance and attention. A strong example is Disney's Inside Out OOH campaign, which matched the character displayed on digital billboards according to weather data. This would range from sadness when it was raining to joy when skies were blue.
3. The power of social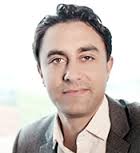 Research shows that users spend over an hour each day on social media, which makes extending campaigns to social channels one of the surest ways to enhance performance. By combining user-generated content and social influence, advertisers can build campaigns that drive conversions and even raise awareness of key issues.
Lynx did just that with its #BiggerIssues DOOH campaign, which joined forces with charity CALM to juxtapose the attention given to trivial issues on news and social channels, with the importance of preventing male suicides. Social media can be an effective tool for retailers too; take for example this appliq catalogue ad, where Instagram photos of the product took users instantly to the shopping cart.
4. Match creative to context
The context of an ad can have an immeasurable effect on how the audience views it, which makes matching ads to the content they appear beside crucial. By creating categories for context-based targeting, advertisers can construct campaigns that are dynamically adapted to their environment — using the content that has attracted users in the first place to increase relevance, engagement, and results.
With granular content categories, any industry vertical, from automotive to financial services, can reach their key demographic with contextually appropriate messages. For example, Penfed Credit Union advertised their low-rate car loans on Military.com beside an article on vehicle safety – an approach that can significantly increase the exposure of the ad.
5. Execute campaigns in real-time
Speed and personalisation mean everything to the modern consumer; and dynamic creative allows advertisers to deliver both. By updating messages in real-time to correspond with changing needs, preferences or external events, dynamic creative can keep ads fresh, relevant and up-to-the-minute without re-trafficking.
Dove Men+Care achieved this with a campaign that followed the RBS Six Nations rugby tournament — adjusting creative in real-time using a live stream of the latest tournament news and score lines provided by a team on the ground.
While online has given advertisers the opportunity to target audiences at scale, to maximise impressions they need to deliver a creative execution that is perfectly tailored to each user. By taking into account factors, such as the user's location, weather, time, context, stage in purchase path, external events, personal preference, and past behaviour, brands are in much better position to serve ads that result in conversions and foster positive brand perceptions. Eliminating the need for thousands of creative units, this can be achieved by combining well-structured data with a powerful DCO tool.