Second Screening Drives Sales & How Brands Have Used Facebook Live
by Rebecca Muir on 22nd Dec 2016 in News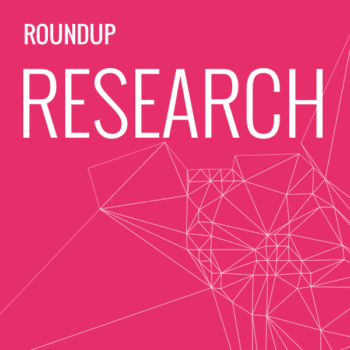 ExchangeWire Research's weekly roundup brings you up-to-date research findings from around the world, with additional insight provided by Rebecca Muir, head of research and analysis, ExchangeWire. In this week's edition: Sales from second screening; and analysis of Facebook Live use by brands. 
Great Christmas Bake Off, Strictly & Sherlock set to power 'couch commerce' this winter
Seasonal TV specials are set to power dual screening over the Christmas period; with both traditional broadcasters and streaming-only sites exerting a huge impact on shopper behaviour, according to new data from eBay Advertising.
'Couch commerce' is driven by the content consumers are viewing on TV – not just during advert breaks. The rise of dual screening provides brands with a golden opportunity to target and engage with a receptive audience of consumers. Furthermore, one could argue that this form of targeting is more passive and less 'in your face' compared to aggressive homepage takeovers during sponsored ad breaks.
During the airing of the BBC's 2015 Christmas adaptation of Agatha Christie classic, And Then There Were None, there was a 44% increase in searches for 'smoking jacket' on eBay.co.uk, as viewers were inspired by the 1930s style on screen. The programme's star, Aidan Turner, also influenced viewer browsing: his appearance on screen sparked an overnight jump of 339% in searches for 'Poldark', the BBC drama for which he's best known. This year, BBC 1 will be airing another Christie adaptation, Witness for the Prosecution, giving brands another chance to tap into the likely rise in viewer interest in period fashion.
Sherlock Holmes may be an unlikely style icon, but the costumes featured in the 2016 New Year special, Sherlock Holmes and the Abominable Bride had a significant effect on shopper behaviour on eBay. On the day the show aired, interest in Sherlock's signature 'deer stalker' hat rose by 55%, while searches for tweed items, which featured in the show's Victorian period setting, were up by more than a third (35%).
Strictly Come Dancing's 'Movie Week,' triggered a big uptick in searches for the films that were featured. Searches for 'The Mask' increased on eBay.co.uk by 995% while the show was on air, after Ed Balls performed a lively routine inspired by the film. Searches for 'Singin' in the Rain' and 'Mary Poppins', two of the other soundtracks featured in the show, also rose overnight by 100% and 49%, respectively, suggesting the show's Christmas special could have a significant impact on shopper behaviour.
And, although Ed Balls' turn as Jim Carey earned him mockery in the press, he may have had the last laugh; searches for his autobiography, Speaking Out, jumped by 120% on eBay UK on the day of the show.
eBay's data demonstrates that popular subscriber platforms, such as Netflix, also wield a powerful influence over consumer behaviour, albeit over a longer time frame. In the seven weeks following the launch of Netflix's hit show, Stranger Things, two of the most recognisable costume items from the series drastically increased in popularity on eBay.co.uk.  Searches for 'shearling jacket' increased by 136%, while interest in 'army jacket' rose by more than a third (35%). Interest in Winona Ryder's previous films also peaked, with searches for 'Girl, Interrupted' up by a fifth over the same period.
Rob Bassett, head of UK & EU multinational advertising, said: "Creating this real-time relevance requires brands to be able to effectively identify and target shoppers who are dual screening. But the pay off is well worth the effort – helping to minimise wastage, boost sales, foster loyalty, and improve brand perception."
Pauline Robson, director, MediaCom, commented: "The TV industry has evolved hugely over recent years, with stalwarts like the BBC and ITV being joined by subscriber services such as Netflix and Hulu. Consumers have access to more TV content, on a greater number of devices than ever before. This means brands need to take an integrated approach to campaigns, harnessing the power of online as a medium to interact with other channels."
Facebook Live
2016 was the year live streaming via Facebook Live really kicked off. Since it was rolled out to brands at the end of 2015, many companies have jumped on the bandwagon, making live video marketing one of the hottest new trends within the online marketing space.
Real-time value, user engagement, instant feedback – the benefits of live videos are plentiful. But when it comes to creating true value and driving ROI, how are brands using live videos to amplify their marketing strategies? Socialbakers have rounded up the top brands whose Facebook Live videos performed the best of 2016, and what they did to earn their place in the spotlight.
The best-performing Facebook Live videos deliver content that's highly relevant and actionable at a specific moment in time.
Boohoo, Xbox, Oh Polly, and Chain Reaction Cycle all offered their audience a chance to win something. Both Boohoo.com and Oh Polly further drove engagement by fans entering the competition through comments on the post.
Without a clear call to action, Coca-Cola's Christmas campaign video 'only' generated in 4,077 interactions, while Boohoo.com's Black Friday giveaway video resulted in 313,282 interactions – despite both brands having a similar number of Facebook fans (2.4 million versus 2.3 million).