Snap Inc Popped on Their First Day, But the Crackle Needs to Come from Monetisation
by Lindsay Rowntree on 3rd Mar 2017 in News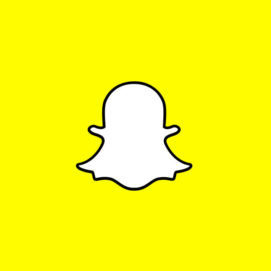 Snap Inc (NYSE:SNAP) opened on the New York Stock Exchange at USD$24 (£16.42) yesterday (2 March); 41% above the USD$17 (£11.63) issue price. Their strong opening was only bettered by their continued first-day performance, hitting a high of USD$26.05 (£17.82) and closing 44% above their issue price, at USD$24.48 (£16.75).
The 44% jump spells payday for their early investors: the investment banks and their VC investors, Lightspeed Venture Partners and Benchmark. But where does the company go from here? Cautious analysts are already downgrading the stock with a sell rating and Josh Brown, CEO of Ritholtz Wealth Management said on CNBC he would be avoiding investing in stock of Snap, as he believes the negatives outweigh the positives from a business standpoint. He reminded viewers that IPO day has no bearing on the future performance of a share price, citing LinkedIn's and Twitter's respective 110% and 75% IPO-day share price hikes, compared with where they are now; i.e. not in a good place.
What does Brown mean when he refers to their "negatives from a business standpoint"? Snapchat, probably.
Snapchat's daily active users (DAU) hit 158 million in Q4 2016 – up 48% on the same period in 2015. This is significant growth; but it doesn't paint the whole picture. Snapchat averaged approximately 15 million new DAU in the first three quarters of 2016; but that slowed to just five million in Q4. Snapchat's growth of DAU is beginning to cool.
Snapchat's advertising also raises some concerns. While an innovative advertising model, where on the one hand, users become the ad units through branded filters, and on the other, users discover stories from Snapchat's media partners, a stabilisation in DAU will mean a stabilisation in ad revenue, and Snap Inc will be banking on the opposite. Snap admitted in their S-1 filing that their audience is fickle and barriers to entry to creating a competitive product are low. This not only means that a competitor could quickly enter the scene and steal market share (Instagram Stories), but that Snapchat's 18-34 year-old audience wouldn't think twice about jumping ship.
The same S-1 filing states 96% of Snapchat's revenue in 2016 came from advertising; and the potential concern for investors may be the short-term nature of that advertising. Facebook have consistently grown advertising revenue and, ultimately, a reason for that is the measurability of media investment using the power of data (if you gloss over their recently brought-to-light issues for the purpose of this anecdote). The measurability of an outcome beyond an impression, view, or click, makes Facebook an attractive prospect for advertisers looking for more than just branding. Snapchat advertising has a one-off nature about it – pure play branding in short bursts to raise top-of-mind awareness, without the use of personal data. It would likely be against an advertiser's best interest to consistently advertise with Snapchat, as the brand-agnostic audience would quickly feel brand fatigue. If this is the nature of the beast, then more advertising differentiation needs to be in the offing.
Snapchat deserves to succeed, for their own remarkable achievements in a short space of time and for the positive impact they would have (and have had) on the wider industry. Snapchat could provide a shake-up in advertising; not only because they need to, but because the industry needs them to.
ExchangeWire ask industry thought leaders to weigh in on the outlook for the camera company and their social media app.
Revenue is going nowhere in the short term
"Snap's share price increased more than 40%; but that doesn't guarantee long-term success. Twitter saw an increase of greater than 70% from IPO to Day 2 opening, but is now well below IPO price, whereas Facebook increased only 0.6% and has since shown consistent growth. The big question for Snap is how they will grow their user base. It is well known they are strong with twenty-somethings; but will those users continue to use Snapchat as they move into their 30s? And will the children of today continue to adopt Snapchat as their social app of choice as they turn into young adults? Snapchat's growth probably won't come from persuading 'older' users to switch from Facebook/Twitter/etc., so this next generation's choices as they start using social media are critical. Snapchat have been popular because of their approach to advertising. Will going public, and the resulting revenue, pressure result in changes to the app, and deter the next generation from adopting it? There is a lot of competition in this space now, with Facebook bringing out imitations every few months, and new startups bringing their own versions. Are the younger generations more apt to switch to something new, and Snapchat could be left having acquired a large group of people from a certain generation, and struggling to bring new users from above or below that group? And could Snapchat be left struggling to acquire new users from generations above or below their most popular age group? It's going to be interesting to see. But, in the meantime, advertisers will continue to put their dollars into Snapchat ads to reach this group of people who are hard to reach elsewhere, so the revenue stream is there in the short term at least."
Galia Reichenstein, General Manager, US, Taptica
Snapchat's success would benefit publishers
"The story of Snap is essentially the one of David and Goliath: Snapchat versus Facebook, in a battle for who will control the attention of younger generations. It's in the best interest of publishers, at least, for Snap to succeed, because otherwise Facebook will cement their monopoly status on audience attention, to the continuing detriment of publisher business models. Snap themselves are probably not a huge opportunity for publishers – but, by being competition, they will force Facebook to play nicer with publishers."
Keith Sibson, VP of Product Marketing, PostUp
Creativity over targeting for the sake of it
"I believe in Snap over the long term. They are incredibly focused on building great products, have captivated a generation of users, and have a talented founder. I like how they are bucking the trend of targeting for targeting's sake and focusing on creativity and making ads that people actually enjoy so much that they will use and share them. When was the last time you turned your head into a Taco, before Taco Bell's sponsored lens? Also as a USD$500m (£342m) company, they are already a top 10 or 15 digital ad seller. No small feat. I think they are very smart in that they learn from the past and draw on what they believe will work from them. As an example, they have adapted Facebook's partner strategy as a way to build scale, but at the same time they have not gone down the same road as it relates to targeting."
Eric Franchi, Co-Founder, Undertone
Learn from those who went before them
"Snapchat should have a successful IPO, especially since they have seen the success of Facebook and what issues Twitter ran into. These types of social networks have solid marketable data on their users that offer a very demographically targeted style of advertising for their advertisers. If they keep a close eye on the issues that Twitter ran into, as to not repeat them, there is no reason to believe they wouldn't be successful with their IPO."
Rich Kahn, CEO, eZanga
Their real value lies with innovative tooling 
"The reason why Snapchat have become such a valuable company is because of their innovation in camera tooling as much as social platform innovation. They have created a series of fun and innovative tools and features, such as filters, front-facing flash, and stories, that have successfully turned people's mobile phones into an easy-to-use content creation, editing, and production suite. The ease of use and features have successfully democratised content creation and allow anyone to direct video narrative, not just repost memes or take photographs with nice filters. Lowering barriers for creation has been at the heart of Snap Inc's strategy. Time will tell how they will be rewarded and if they can, once again, recapture a lead over Instagram in terms of innovative tooling. That's where the real value lies with Snap Inc. and will continue to be as they become a publicly listed company."
Solberg Audunsson, Co-founder, Takumi