Mobile Video: The Revolution That's Just Getting Started
by Lindsay Rowntree on 12th Apr 2017 in News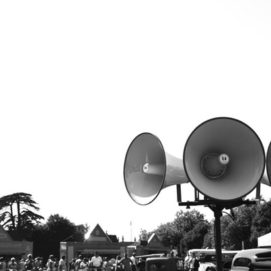 Mobile video is booming, but with so many formats and creative specifications, how is video differentiated from traditional mobile formats and what steps are helping to move the industry along? ExchangeWire speak with Maggie Mesa (pictured below), VP Mobile Business Development, OpenX, who explains how publishers and advertisers are getting ready for the revolution.
ExchangeWire: Is there an identity crisis with mobile video and the numerous creative specifications? With the likes of MRAID, VPAID, and VAST across mobile, in-app, how is video classed over and above a dynamic mobile ad?
Maggie Mesa: It's less that mobile video is undergoing an identity crisis, more that marketers are trying to adopt the right technology for the right device. At the moment, marketers are focusing on MRAID because it allows interactive video ads to run within apps, which is where users are increasingly spending time when on a mobile device.
VPAID works well on desktop; but on mobile it has limitations with pre-fetching ads – which impacts advertiser confidence around its ability to ensure ads are viewable. So, while VPAID has the capacity to do everything MRAID does, more development is needed if adoption is to rise.
With so many ad formats in mobile to choose from, should advertisers be focusing on formats that can be used across all media? What do these look like?
The key consideration for advertisers should be finding the most engaging ad format for each specific environment. The danger of attempting to build creative assets that work across all channels is that variances can be overlooked – banners, for instance, are highly impactful on large desktop screens, but can barely be seen on smaller smartphone screens and provide a lower quality experience. Context is also a vital element of mobile advertising. Users take their devices everywhere, producing data that makes their daily journeys and habits traceable, and enables marketers to deliver tailored, contextually relevant ads. Mobile specific formats can unlock this value.
At OpenX, we're investing in technology to facilitate this hyper-targeted approach: MRAID. Its flexibility means advertisers can pick the best format for particular moments and devices, from full screen interstitials to video.
How do publishers even begin to differentiate between ad formats and ensure they are generating revenue, but aren't putting off their audience?
Today's publishers face a complex balancing act when it comes to keeping both audience relationships and advertising revenue strong. To stay level, they must gain a detailed understanding of their audience – what consumers do in their apps and how long they spend with them – and use this as a basis for advertising integration that meets everyone's needs.
Publishers should also think about how formats will work in their unique app. So, if the app displays content in landscape, vertical video may not be a good choice; and, if content is scrolled through, native ads might be best. The good news is that most publishers have been doing this for a while and are ahead of the curve; they're getting better at experimenting until they get the formula right.
Mobile vertical video is growing in popularity, but why is it taking so long for the industry to adapt to it? Are publishers reticent to adopt the format, or is there limited advertiser demand for it?
It's a blend of two things. The first being that the ability to build vertical video creative is in short supply – Snap, Inc., for example, recently moved to enhance their vertical video capability by acquiring creative agency Flite. The second, as the Snap, Inc. purchase shows, is that publishers already recognise the use case for vertical video, but marketers have been slower to see its value. In a year or so, this won't be as much of an issue but, for now, marketers need to catch up.
How is video changing the face of mobile advertising and how is its impact and efficacy measured?
A few years ago, everyone thought video would bridge the gap between desktop and mobile, attracting more brand marketers to the space. That prediction may not have been realised yet, as the mobile market is still dominated by mobile-first players like Uber. That said, video has led more brands to consider investing, as that's where the audiences have moved – over 80% of US smartphone users now stream video content.
But, while progress is in motion and large portions of the marketing community are moving to mobile, serious challenges around scale of supply and quality remain unanswered for marketers. Further, ensuring effectiveness and accurate measurement across mobile video will require a comprehensive, mobile-focused strategy. Companies with their own apps have the upper hand because they have access to deterministic data that enables them to tailor ads with precision. To rival them, marketers need a reputable DMP and exchange partners with the ability to help them find the right users for their ads.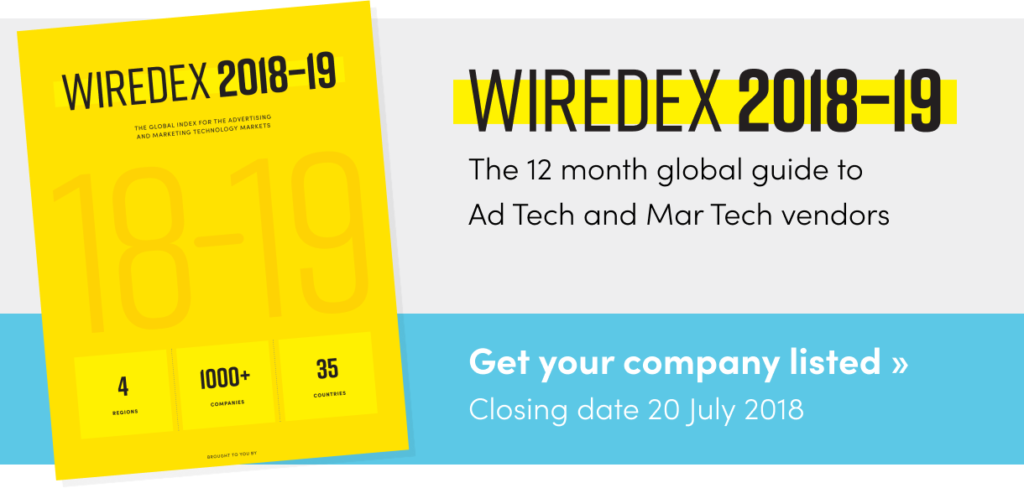 TagsDisplay