5 Ways Holistic Will Change Video Advertising Globally
by Lindsay Rowntree on 13th Jun 2017 in News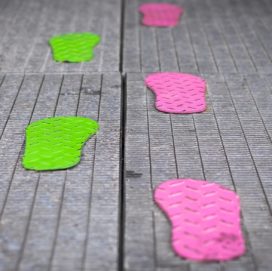 As audience viewing preferences continue to shift towards watching video anytime and anywhere, and platforms and devices continue to multiply, the media industry is seeing video advertising evolve into a more robust format that can reach viewers whenever and wherever they are watching. Writing for ExchangeWire, Paula Minardi, head of content strategy, Ooyala, explains that, with this evolution to multi-screen experiences, premium video publishers and broadcasters across the globe have been increasingly prioritising programmatic video advertising – automated, data-driven video ad transactions that aim to increase yield and efficiency, maximise monetisation opportunities across screens, and meet buyer and audience demands for more targeted and relevant ads.
The momentum programmatic video has achieved will accelerate with 'holistic video advertising', which combines programmatic trading and ad serving for video into a single, unified platform. This solution offers premium video publishers and broadcasters greater visibility and control over their ad inventory across direct-sold and programmatic sales channels, and a more sophisticated way to gain insights and maximise demand and yield for every impression.
Here are five key ways holistic will change everything:
1. Publishers and broadcasters are not approaching programmatic at the same pace. A recent study by global research firm MTM, commissioned by Ooyala, explored the current state of programmatic video in the US and several major European markets including the UK. It suggested that publishers with premium non-broadcaster video inventory (which is often in short supply) are moving more quickly than many broadcasters into programmatic. They're looking to differentiate their offerings and build scale, and their video business models are not yet as established as those in the broadcast world. As our latest Ooyala Video Index Extra report found, broadcasters may be slower to move into programmatic because it tends to be more unpredictable than the traditional, direct-sold broadcast infrastructure that's been in place for decades.
Holistic video advertising will accelerate programmatic entry for both segments by helping bridge the gap between traditional, direct-sales methods, and automated ones.
2. We've already seen that private marketplaces (PMPs) and automated-guaranteed trading have become popular methods for monetising premium video inventory. They most resemble traditional direct video ad sales, help drive favourable yields, and satisfy buyer demands. They also offer more control over inventory, rates, and trading partners. The use of these methods is not just happening in the US, but is spreading globally. French publishers have created La Place Media, a programmatic cooperative to build data and scale, and the Kiwi Premium Ad Exchange (KPEX) is one PMP that has successfully brought together media companies in New Zealand for streamlined ad sales.
With the evolution towards holistic video advertising models, these advanced programmatic trading methods will mature more rapidly, provide even more compatibility with direct-sales efforts, and offer greater returns.
3. More premium video publishers have also been embracing programmatic to compete more effectively with, and develop counterweights to, Facebook and other social platforms' data-rich walled gardens. Content and ad strategies are coalescing around live video, which offers digital publishers parity with social video and linear broadcast TV. Live video streaming on mobile alone is expected to rise 39x by 2021, according to a new Cisco Visual Networking Index report.
Holistic video advertising tools will provide publishers with more efficient ways to leverage inventory and data, build scale, and monetise live video across all of their digital sales channels.
4. And, speaking of mobile, the Ooyala Q4 2016 Global Video Index report found that across EMEA, North America, Latin America, and Asia-Pacific, mobile garnered more than 56% of video starts among Ooyala customers with advertising video-on-demand (AVOD) content. APAC saw the highest number of smartphone video plays among this group, at 49%. And with a mobile-first mindset increasingly being adopted by consumers, content providers, and advertisers, many markets, including Brazil, Mexico, and Argentina, are seizing the opportunities around mobile advertising and programmatic.
Holistic video advertising will be a key factor for mobile ad growth, enabling more precise ad targeting via deep intelligence on mobile consumer behaviour and ad viewing patterns. More tailored ads will improve and personalise the user experience, increasing engagement and revenue and helping to thwart the growing menace of ad blockers. 
5. Finally, programmatic has reinforced the need for providers to continually assess and promote the value of their video content and audiences – not just their ad inventory. Understanding which specific audience a buyer is looking for, and their preference for buying via programmatic channels, is paramount in this era of audience fragmentation and data segmentation, which will only get more precise as time goes on. A recent Strata survey noted that audience targeting was named as the top benefit of buying programmatically among US ad agency professionals.
Holistic video advertising will offer more sophisticated modelling, reporting, and real-time decision-making so publishers and broadcasters can consistently make the best ad choices for their buyers, their audiences, and their business.
To take full advantage of these market opportunities, and future-proof their advertising strategies now, publishers and broadcasters need the advanced capabilities that holistic offers. A holistic approach offers many benefits to publishers and broadcasters, which spread from streamlined transactions and communication among stakeholders, and effective campaign monitoring and forecasting, to providing comprehensive data insights and optimal consumer targeting. All these make holistic video advertising the best approach in leading the industry into a dynamic new era in which video inventory, content, and audience are the true focus of monetisation.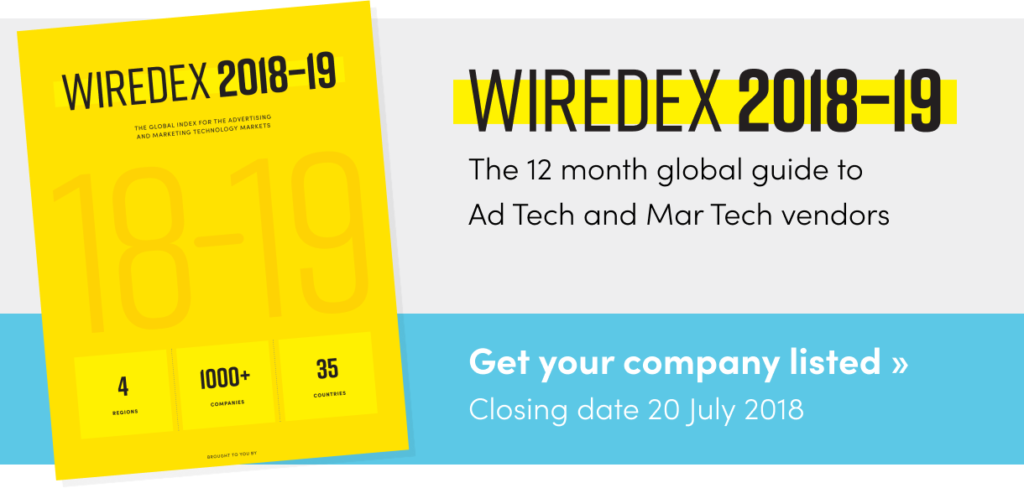 TagsVideo