GroupM Adjusts UK Ad Spend Forecast; Triton Digital Launches Audio SSP
by Sonja Kroll on 23rd Jun 2017 in News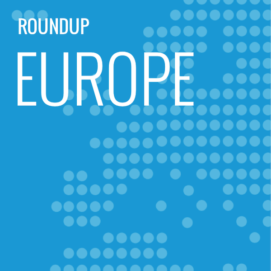 ExchangeWire rounds up some of the biggest stories in the European digital advertising space. In this week's edition: UK ad spend growth slower than expected; Triton Digital launches audio SSP, Yield-Op; Glispa buys RelevanTech; Global ad spend to rise; You & Mr Jones buys Mobkoi; New DOOH ad sales tool for Primesight; and Strategic Partnership between Rocket Fuel and Cablato.
GroupM changes UK advertising forecast down
Despite the eighth successive year of growth, the rate of growth of UK advertising will not be as high as previously expected, the company says. Nonetheless, a 4.1% increase in spending will result in an overall investment of £18.6bn in 2017. This overall forecast is a downward revision from the 7% growth predicted in November 2016.
GroupM attributes the slower-than-expected ad investment growth to a generalised drop in TV investment by several of the medium's largest categories, as well as slower 'pure-play internet' growth. In November 2016, GroupM forecast this to be 15%; the figure has now been adjusted to 11%. The slowdown is mainly driven by brand safety concerns, which has prompted some advertisers to pause investment on unmoderated user-generated platforms, while other advertisers are slowing their digital activities while developing data strategies, dealing with different attribution models, struggling with brand safety concerns, and accountability expectations
Digital advertising remains the channel that mainly feeds the net advertising investment growth in the market. GroupM predicts ad revenue to the other media will contract 4% in 2017, then stabilise in 2018. Stabilisation does, however, depend on traditional media owners better justifying their premium prices to an agency/advertiser audience.
"Despite the challenging dynamics in economic and political arenas, our advertising forecast demonstrates the fortitude of the UK advertising market", said Nick Theakstone, CEO GroupM UK. "Sustained investment growth and advertisers' embrace of automating technologies show the optimism and confidence marketers have for reaching the UK consumer digitally. Still, audiences are elusive, especially younger ones, and this challenge will only be solved by leveraging data insights throughout campaigns. This is why GroupM continues to invest in data and technology, to futureproof our clients' ability to address and engage their audiences."
Looking ahead to 2018, GroupM forecasts a UK media investment growth of 4.5% to include pure-play digital gaining two points of market share, rising to 58%.
Triton Digital launches Yield-Op, the first dedicated audio SSP
Today (23 June) audio technology platform Triton Digital announces the launch of Yield-Op, the "first SSP built from the ground up specifically for online audio", according to the press release. The SSP has been developed in accordance with the IAB's OpenRTB protocol, and intends to provide a seamless plug-and-play integration to deliver greater inventory control for publishers and a frictionless buying experience for advertisers.
An agnostic SSP that is integrated with The Trade Desk, AppNexus, RTBiQ, and StrikeAd, among others, publishers using any ad server will be able to connect with multiple DSPs without requiring any modifications to systems or technologies.
In an episode of TraderTalk TV published today, Benjamin Masse, managing director, market development and strategy at Triton Digital, describes to ExchangeWire CEO Ciaran O'Kane how the SSP works, why Triton Digital decided to develop the platform, and how it integrates with the online audio ecosystem.
Glispa acquires RelevanTech
Mobile ad tech company Glispa has acquired Tel Aviv-based carrier distribution company RelevanTech in a move to expand their mobile capabilities. RelevanTech provides mobile carriers with an app-discovery tool on mobile devices, opening an alternative revenue stream for original equipment manufacturers, carriers and distributors.
The acquisition is to bolster Glispa's global reach with direct traffic from RelevanTech's premium user base, acquired through its network of mobile carriers and device manufacturers. Additionally, RelevanTech will fuel Glispa's Audience Platform, by providing first-hand, user-level data and audience segmentation.
"With consolidation happening all over the ad tech industry, we continue to pursue acquisitions that accelerate our growth and solidly position Glispa as a full-service mobile marketing platform", says Itamar Benedy, CRO, Glispa. "The RelevanTech solution perfectly complements our ad-tech suite and offers a brand-new premium distribution channel to our customers, enabling global advertisers to maximise their potential and reach new audiences."
In the past year, Glispa had already invested in several acquisitions, such as native monetisation platform Ampiri, as well as native programmatic exchange Avocarrot. Speaking to ExchangeWire, Benedy says about Glispa's acquisition strategy: "You can see how our recent acquisitions of Avocarrot, Ampiri, MOBILS, and now RelevanTech, accomplish two things. First, they strengthen and deepen our global coverage, and second, they bring together the key components needed to deliver a full marketing stack to customers."
Further details of the acquisition have not been disclosed.
Global advertising expenditure to rise
Despite slowing growth rates, the global adspend will grow 4.2% to USD$559bn (£441.2bn) in 2017. That's the main takeaway from Zenith's Advertising Expenditure Forecast. Growing 4.8% last year, fuelled by extra ad spend on the back of the US elections, Summer Olympics, and the football championships in Europe, the 2017 ad spend growth will slow down to 4.2%.
Taking a closer look at Europe, Zenith expects 7.3% growth in Central and Eastern Europe, up from 4.1% growth last year. Western Europe is set to grow by 11%, which converts to USD$8bn (£6.32bn), while Central and Eastern Europe will grow by USD$4bn (£3.16bn) (6%).
In the past, ad spend growth in Europe was mainly driven by the UK, growing at an average of 7.3% a year, while the rest of the region grew by just 0.4% a year. With elections and Brexit negotiations finally impacting on the ad sector, ad spend growth in the UK is slowing down, affecting overall figures for Western Europe.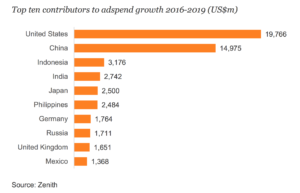 Zenith expects only 0.9% growth in UK ad spend this year, compared to 2.4% growth for the rest of Western Europe. Compared to the 2016 record high of 9.6% growth in UK, a massive drop, which drags the growth in Western European adspend down from 4.6% in 2016 to 2.0% in 2017.
"Global advertising budgets are rising steadily, but cautiously, and are falling slightly behind overall economic growth", said Vittorio Bonori, global brand president, Zenith. "After a decade of cost-cutting since the financial crisis, we believe brands now need to focus on top-line growth. Our survey shows that brands are looking to data and technology as the main driver of business growth, closely followed by business transformation, and new competitive positioning."
Mobkoi acquired by You & Mr Jones
So-called 'brandtech' group You & Mr Jones has acquired a majority stake in London-based mobile marketing specialist, Mobkoi. Focusing on brand safety, Mobkoi draws on direct relationships with premium publishers, such as the BBC, the Financial Times, Forbes, GQ and Vogue – to ensure clients' campaigns are placed in brand-safe environments.
As part of the acquisition by You & Mr Jones, Mobkoi will expand its operations to the US – launching an office in New York City – as well as opening offices in Dubai, Singapore, and Sydney.
"After three years of hyper-growth, we are thrilled to be part of You & Mr Jones. We share the same core values and a distinct vision when it comes to using technology to build brands", says Quentin Le Pape, CEO & co-founder, MOBKOI. "Collaborating with group companies such as Mofilm and fifty-five, together with launching the NY office, will be our immediate priorities."
The acquisition of Mobkoi is the latest in a string of takeovers by You & Mr Jones (Mofilm, fifty-five, and theAmplify). The New York-headquartered brand specialists have also invested in 13 tech companies (including Niantic, Pixlee, Mashable, Beeswax, Gfycat, Automat, Jivox, Partnered, Zappar, Mic Network, and Crossing Minds). Mobkoi works with more than 1,000 publishers in 35 markets.
Primesight launches ad-sales tool
Primesight wants to make access and accountability easier for advertisers on their OOH screens. Connecting to automated marketplaces, brands can plan their campaigns on real-time availability via their ad sales tool 'Pilot'.
Pilot lets clients buy any 'Share of Time (SOT)' in a guaranteed market and deliver that level of display locked by location and time/day. The SOT model is also an attempt at giving brands more flexibility and targeting planning capabilities. To that end, the tool connects to Route audience data via API, enabling instant audience profile and selection analysis. Third-party data can also be integrated.
"Digital Out of Home is a rapidly growing channel and, with the rise of programmatic advertising and demand for a trusted environment to advertise in, brands are increasingly calling for more flexibility in buying across DOOH", explains Mungo Knott, marketing & insight director, Primesight, to ExchangeWire.
So, how does Pilot work? "PILOT will give brands the ability to buy any 'Share of Time (SOT)', enabling OOH purchases based on percentage of time exposure, which can be varied. It will also improve accountability in reporting for clients. We see this as an excellent opportunity for more brands to access DOOH, as they can better reach their specific audiences — it's the next evolution of selling in the OOH industry."
Naren Patel, CEO, Primesight, adds: "Digital Out of Home is still a relatively new medium; and Primesight want to lead the way in how we sell it to our clients. PILOT is the result of in-depth market research and client and specialist conversations about what we can do to improve our services. Digital is a flexible, accountable, and immediate medium and we believe PILOT is the best way to take advantage of the opportunities DOOH offers."
Strategic partnership for Cablato and Rocket Fuel
Programmatic ad platform Cablato is teaming up with Rocket Fuel to drive ad effectiveness. Both platforms are delivering personalised advertising – but are hoping to provide more value to customers by working together.
According to Adrian Pearmund, founder and CEO, Cablato, using data and insights to personalise ad delivery for consumers is still a struggle for advertisers. "Our platform changes the game by enabling brands to aggregate and use any available data, including behavioural, third-party, first-party, and CRM, to deliver one-to-one personalised ads across any device, at scale. By joining forces with Rocket Fuel, we can deliver an even more powerful and personal offering to our clients."
Commenting on the new partnership, Joey Gartell, brand strategy manager at Rocket Fuel, says: "This partnership will help both our businesses provide an even better service to clients. Combining our predictive technology with Cablato's creative-personalisation platform will transform the effectiveness of our clients' programmatic brand campaigns, enabling more powerful and personal ads while increasing success rates and ROI."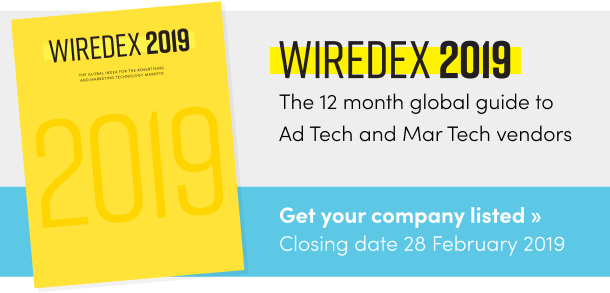 TagsDACHProgrammatic