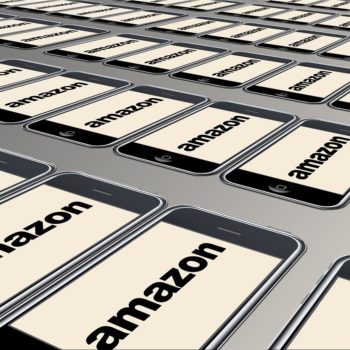 The term 'Amazonification' is the latest buzzword doing the rounds in the press, as Amazon yet again makes headlines – this time for using catwalk trends to take on the high street. Writing exclusively for ExchangeWire, Ray Fowler, director, Transform, explains why Amazon is set to transform the advertising industry, as well as every other industry that crosses its path.
The stream of market takeover stories has been constant, but none of them have been random or illogical. Rather, Amazon takes the time to plant its roots deep into a market sector, understanding all aspects and dangers, before making their announcement. We can see this through their acquisition of Whole Foods, a brand already undergoing a significant transformation within months of purchase.
This is also evident when we look back at Amazon's history, from humble beginnings in 1995, when it sold its first book online. Its growth has been a steady and logical one. Amazon identifies market opportunities and the resulting business benefit and goes in hard. Examples include acquiring the warehouse robotics company Kiva in 2010 to increase warehouse effectiveness and efficiency and launching Amazon lockers in 2011, so that they don't have to rely on people being home to receive their product. Most importantly, Amazon Prime not only offers numerous benefits to consumers, but ensures loyalty through brand 'membership'.
The reasons this loyalty is so rife is because Amazon has a strong ecosystem that, crucially, works. Consumers know exactly what they are going to get when they deal with Amazon and the chances of this going awry is so slim, it brings them back again and again. They have achieved stickiness without loyalty cards and points. As a result, consumers become locked into a system that functions as a one-stop shop.
Amazon's near-future total domination is also apparent in the area of development. In testing grounds all around the globe, we can really start to see what the near future of physical retail is shaping up to look like. In particular, the use of drones to deliver Amazon products to specific geolocated addresses.
For the more distant future we need to look at their patents. Amazon has registered thousands of patents over the past 15 years, amongst which are warehouse airships. Additionally, they've filed a patent for anti-showrooming technology in Amazon brick and mortar stores, meaning you can't find out if a product is cheaper anywhere else. An ironic move from a platform that has been used as a go-to source of price comparison for years. In late June, they also published a patent for delivery drone beehives which will likely come to every city.
In terms of specific industries, there is not one that Amazon cannot disrupt. Take healthcare – an area they are already looking into – the potential of their voice assistant technology, coupled with their delivery and inventory capabilities, is huge. For example, if you have an Alexa sitting in a health practice or hospital, constantly listening and picking up activity, they can predict what you're going to need before you even know you need it. By tying this technology in with product and treatment records, Alexa will know when you need to replenish blood, administer medicine, and can give you a patient's history in a second.
A huge factor in making this a reality is data. Whilst most companies have access to data – the likelihood is that they are not utilising it as effectively as they could and are still focused on building data lakes. Amazon, however, have in-house data scientists who are building algorithms based on their customers daily. Amazon has access to incredible amounts of data on its customers – from how they shop and what channels they use, to their taste in music and television. Remember, Amazon's Alexa is always listening… This enables Amazon to build a picture of their customers, in order to target them with relevant products more effectively.
There are no boundaries to the market opportunities Amazon can tap into. I could go on and discuss every industry separately, auto, the sharing economy, insurance, financial services – you name it, there is no reason that Amazon is not going to disrupt and conquer it.