Video Ad Spend Tops Banner Ad Spend; Global Expands DAX to US
by Sonja Kroll on 20th Oct 2017 in News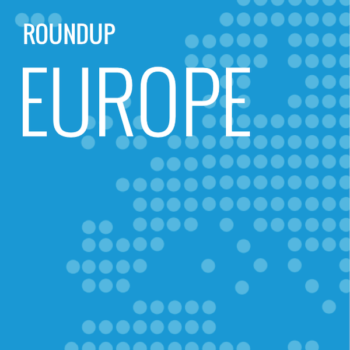 ExchangeWire rounds up some of the biggest stories in the European digital advertising space. In this week's edition: Video overtakes banner ads in IAB ad spend report; Global expands DAX to US; Alchimie and CMP partner; New IAB 'Gold Standard' initiative; TabMo and Integral Ad Science cooperate; Netent and Ve provide media buying for online gaming; Server-to-server integration between Smart and Rubicon Project; V2 for Exoclick platform API; and Yieldbird makes Deloitte Fast 50.
Video ads on the rise
Advertisers continue to invest in video advertising. According to the IAB ad spend report for H1 2017, advertisers spent at total of £699m on video ads. While banner ads generated an ad spend of £685m, video's growth rate is way ahead: video ad spend grew 46% year-on-year, compared to ad spend for banner ads rising only 2%. Thus, video is the fastest-growing ad format, now accounting for 35% of all display ad spend, the IAB concludes.
The strength of video ad spend reflects a number of well-known trends, i.e. video gaining the upper hand over banner advertising, or consumers shifting to mobile. How is the industry reacting to the IAB stats? "The exponential growth of video ads (46% YoY) indicates the growing importance of video for brands to communicate their messaging to consumers", says James Pringle, co-founder and CEO, Suggestv. "With these impressive stats from the IAB, it's evident that the financial reward for publishers is ready for the taking."
Advertisers are catching on, too, says James Collier, co-founder and chief revenue officer, Prism: "With video ads beating banner ads for the first time, it's clear they've accepted that creative digital display execution needs an overhaul. And it's true, formats like banner ads have contributed to the disruption of consumer experience, especially in mobile, in effect 'pre-programming' the customer to ignore them. However, rather than throwing the baby out with the bathwater, it's important to look at why this is happening and how advertisers can provider better ads that wield a greater punch. Right now, video is the simplest path – partly because the emphasis on quality content is greater in traditional TV formats, with more effort being made to ensure the ad complies with basic quality standards. If advertisers and publishers took this approach across the board, they'd have better relationships with customers and an increased understanding of what they want."
"Video ad spend rising 46% year-on-year is demonstrative of media spend following changes in consumer behaviour", believes Nikolai Pietilainen, commercial director UK, Widespace. "People are spending more time than ever watching online video; and mobile is the hub for the consumption of this content. Mobile itself now accounts for 43% of digital advertising, and we can expect that figure to grow over the next few years as more spend is pulled away from desktop and towards where audiences spend most of their time – and, most importantly, where these audiences are engaging with ads. While this is a great opportunity for advertisers to engage one-to-one with mobile audiences, the prominence of video means it will be more crucial than ever to ensure user experience is at the heart of every ad served."
According to the ad spend report, mobile's share of digital ad spend also grew from 35% to 43%, totalling £2.37bn. Mobile accounts for 57% of all display ad spend, 70% of video spend, and 83% of social media spend.
Global launches international expansion
Media and entertainment group Global is expanding to the US by way of an acquisition. The company has acquired the US-based digital audio ad sales company AudioHQ, providing Global with a way into the US ad sales and ad tech market.
Renamed as 'DAX', AudioHQ will continue to work with the existing publishers from offices in locations including New York, Los Angeles, Chicago, and Detroit. According to Global, DAX's global audience thus grows to a total of 160 million people worldwide.
The US branch of DAX will be headed up by Matt Cutair, CEO and co-founder of AudioHQ, aided by chief revenue officer and co-founder Jeff McCarthy. The existing AudioHQ team is to move to DAX, as well. Both Cutair and McCarthy retain a stake in the business.
Stephen Miron, Global, CEO, explains the strategy behind the US acquisition: "In the past three years, demand from advertisers has intensified as the audience has grown and we've continued to innovate to keep DAX ahead of the market. A natural next step for us was to take DAX to the US. AudioHQ is a very impressive business with strong client and publisher relationships and a really great team. For Global, this acquisition is a significant milestone as we enter the US advertising market."
Speaking to ExchangeWire, Ollie Deane, director of commercial digital, Global, believes that the lessons learnt in the UK will benefit programmatic in the US: "We believe this move will have a huge impact on programmatic advertising in the US. The UK is the most advanced programmatic market in the world, and this acquisition offers the opportunity to bring DAX to the US and replicate what we've done for UK advertisers with US clients."
Expanding DAX into other markets had long been in the cards for Global, says Deane: "We've been looking for the right opportunity in the US and AudioHQ is an impressive business with a strong and ambitious team.  Its existing clients and premium publishers are exactly the right fit for DAX.  The expansion of DAX means that US and international publishers can now work with a single partner to monetise their audio inventory in more countries, as well as giving Global an ad sales and ad tech footprint in the US."
And not only there: further expansion is imminent in European markets, with offices in France and Germany opening from November. The EU sales will be led by David Cooper, Global's head of DAX sales (EU), from DAX offices in Paris and Hamburg.
Alchimie & Creative Media Productions team up
A new partnership between Paris-based distribution and monetisation specialists Alchimie and the Australian production company Creative Media Productions (CMP) brings CMP's content on Alchimie's OTT service, Watch it! Additionally, Alchimie is to ensure wide distribution through Telcos or terminal manufacturers and help boost CMP's international presence.
The first phase of the partnership sees Alchimie distributing two cooking programmes by CMP, strengthening Alchimie's position on the market of premium cooking videos.
Alchimie hopes to consolidate their place as a dynamic digital distributor helping production companies anywhere in the world expand their digital presence. The French distribution specialist recently also signed with INVERLEIGH (AUS), DRG (UK), and ZDF Enterprises (DE).
IAB UK introduces 'Gold Standard' in online advertising
A new industry initiative by the IAB UK is aimed at raising the standards in digital advertising. And not only that – with ad fraud and brand safety concerns currently hot topics, the Gold Standards are an effort at addressing the key issues occupying the industry today.
With 23 senior IAB Board members committing to the new initiative, the IAB is proposing three proactive steps that media owners are recommended to take. First of all, ad fraud could be reduced by implementing the ads.txt initiative on all ad-carrying sites. Secondly, the IAB recommends adhering to the so called LEAN principles as well as the standards suggested by the Coalition for Better Advertising. Lastly, the stakeholders of digital advertising could increase brand safety by working with JICWEBS in order to certify their compliance with industry standards.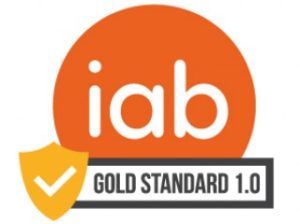 "Everyone agrees that digital advertising standards need to improve to keep this industry sustainable and thriving. The IAB Gold Standard is a practical measure that demonstrates media owner commitment to making this happen", says Tim Elkington, chief digital officer, IAB. "Media owners need to send a clear signal to advertisers and agencies that they take their responsibilities seriously to offer the best environment possible so that brands can confidently use digital advertising."
The IAB is hoping to confirm a deadline for implementing the three actions within in the coming weeks, asking its members to commit to the IAB Gold Standard. The 23 board member signatories are AppNexus, Bauer Media, ESI Media, Facebook, Google, Guardian Media Group, GroundTruth, Immediate Media, Mail Brands, Microsoft, News UK, Oath, Quantcast, RadiumOne, Teads, Telegraph Media Group, TripAdvisor, Trinity Mirror Solutions, Twitter, Vevo, Viant, Videology, and Weve.
TabMo & Integral Ad Science team up for pre-bid integration
Mobile DSP TabMo and measurement specialists Integral Ad Science are cooperating for a pre-bid integration on TabMo's Hawk platform. The platform is to benefit from IAS' brand-safety solutions for mobile in-app and web, as well as fraud detection and viewability targeting for mobile web inventory.
For Chris Childs, UK managing director, TabMo, the partnership is a way to reinforce TabMo's commitment to transparency in the supply chain and an attempt at giving control back to the brands with which they work: "We've seen a vast increase in the amount of mobile premium content that is available to advertisers. This makes it more essential than ever that brands have as much control as possible when it comes to where their ads are being placed", Childs tells ExchangeWire. "Our platform provides an easy-to-use interface on which advertisers can control the devices they are targeting – in terms of who they belong to and where those devices are located – and, crucially, the content around where their ads are being placed. The level of integration we have with iAS further protects the brands we work with, ensuring that their ads are only seen within brand-safe environments, while blocking ad fraud and enabling users to control levels of viewability."
Via the new integration, Hawk DSP users can target consumers as they normally would, aided by IAS' viewability pre-bid segments before a bid is submitted on an impression. This facilitates self-service, targeted ad placements based on viewability rates. At the same time, IAS' real-time fraud detection is also available to Hawk users.
"Mobile advertising is a completely different ecosystem than desktop, and this also concerns brand safety, fraud, and viewability", summarises Childs. "We are happy to give mobile marketers self-serve capabilities to improve their ad segmentation on a pre-bid basis, and eager to continue working with IAS to address mobile marketing issues across mobile web and in-app inventory."
NetEnt & Ve partner on media buying for online casinos
Aiming to reduce player acquisition costs and improve retention for online gaming operators, NetEnt and Ve are creating a media buying platform to provide access to audience data. The two companies are combining Ve's proprietary DSP with NetEnt's statistical insights in order to allow gaming operators more control over their campaigns, as well as providing optimisation opportunities.
Enrico Bradamante, managing director and chief of EMO, NetEnt, explains the intent of the deal: "The partnership between NetEnt and Ve Global is about combining a leading media buying desk platform with a unique source of iGaming data, to serve a demand from international casino operators. We look forward to continuing to help our customers stay ahead of the competition by offering a solution for more efficient marketing."
Why are NetEnt and Ve concentrating on this particular area of the gaming sector? "iGaming customer acquisition has not evolved as quickly as other online sectors and, faced with stiff competition, casino operators need to start leveraging data to cost-effectively present advertising to relevant users across the Web", says Morten Tonnesen, CEO, Ve. "The combination of Ve's technology and NetEnt's unique insights means iGaming operators have the opportunity to execute programmatic media buying as efficiently as possible."
The launch of the new media-buying service is planned for early 2018. Before that, beta- clients will be onboarded towards the end of 2017.
Server-to-server integration between Smart & Rubicon Project
More access to demand-side interest for Smart: the ad monetisation platform is integrating with the Rubicon Project exchange in an effort to provide both buy-side and sell-side players an enhanced transaction ecosystem. The integration is facilitated by Rubicon Project, connecting the Smart ad server to Rubicon Project's global advertising exchange.
"Header bidding has been a positive for publishers as it has allowed them to maximize revenue by putting more of their demand sources into competition. Its downside is that it can be cumbersome to manage and create latency issues which can affect user experience. Our server-to-server connection with Rubicon solves these problems by making it simple for Smart's publishers to quickly add Rubicon demand within Smart's interface without any integration effort. It also avoids the potential latency associated with header bidding. Smart's publishers benefit with greater revenue driven through a more holistic approach to managing their demand partners. With this integration, we bring another level of power and control to publishers to help them maximize their return," Cyrille Geffray, CEO, Smart, tells ExchangeWire.
James Brown, managing director EMEA, Rubicon Project, stresses the integration's benefits for Smart's publishers: "Smart's publishers will see their advertising revenue potential increase as a result of the integration with Rubicon Project, without large investments of both resources and time – not to mention technical integrations. As a result of this integration, hundreds of thousands of brands, agencies and DSPs who connect to Rubicon's exchange will now have access to Smart's premium publishers. These include outstream video, rich media and their highly sought-after in-app inventory. Our integration represents a further step towards building a more transparent and efficient programmatic advertising ecosystem."
The integrated service is available in all markets and all ad formats.
ExoClick releases V2 of platform API
ExoClick improves their platform API with the newly launched second version, including automation of all of the platform features contained in ExoClick's admin panel. Benjamin Fonzé, CEO and founder, ExoClick, believes that the new API will open up new creative possibilities of automation for advertisers and publishers: "By harnessing technology with the recent launch of our ad exchange, and now our updated API, we have provided the tools for both advertisers and publishers to really push their businesses to the next level. Applications could be from the simple automation of time-consuming or repetitive actions, setting thresholds to automatically change underperforming campaign creatives, to creating their own bespoke admin panel in order to tap into the monetisation opportunities that ExoClick's global network offers."
The changes to the API apply to campaigns and variations, such as creating, deleting, modifying, pausing campaigns, or individual variations within campaigns, or targeting features within campaigns. Advertisers can automate their choice of ad formats, daily budgets, tags, even algorithms, gain insight into ad-block statistics, automate their goal settings, and manage offers, zones and sites, amongst other things.
Yieldbird one of the Deloitte 'Technology Fast50'
In a ranking of the fastest-growing Central European tech companies, the 'Deloitte Technology Fast50', yield optimisation companies are represented for the first time. Based on the participants increase in operating revenue, Polish ad management specialists Yieldbird was ranked 21st. Revenues from more than 300 companies from 11 different countries were analysed for the ranking.
Yieldbird specialises in programmatic ad management and operates in Europe, Asia, and Latin America. "Programmatic advertising is evolving at an enormous rate, and so are yield management companies. We're constantly perfecting our tools, expanding our technology partnerships, and working closely with advertisers and media agencies located in the global capitals of spending, like London, Amsterdam, or Miami. We might come from Central Europe, hence our in-depth knowledge of the ins and outs of the region, but we operate globally",  says Bartlomiej Chmiel, managing director, Yieldbird.
Yieldbird has been recording growing revenue since 2013. In 2015, Yieldbird marked an increase of 138%, while the operating revenue grew by 99% in 2016. Between 2013 and 2016 (within the context of the Deloitte ranking) the company's revenue increased by 673%.
"The 21st position in the ranking out of 50 entities, and seventh position among Polish companies, is a great success for us. It's proof that helping digital publishers increase their programmatic ad revenue is a very promising industry", concludes Chmiel.