From Target to Audience: Advertising Strategy Shift for Mercado Livre
by Lindsay Rowntree on 7th Nov 2017 in News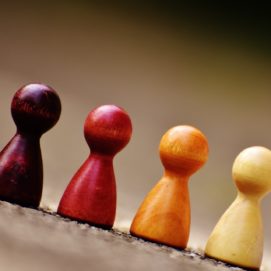 The advertising business unit of Mercado Livre Brazil was created in 2009 to offer solutions for platform vendors, allowing them to take advantage of their inventory, which currently reaches 40 million unique site visits, generating 4,000 searches and 100 purchases per second. From a solution that was basically restricted to sponsored links, Latin America's largest e-commerce site has improved their advertising strategy over the last three years by focusing on a new purpose: enriching the user experience throughout the path to purchase. Originally published on ExchangeWire Brazil.
Beyond volume, technology became key in helping to understand individual user behaviour at the point of decision making – seeking product information, or completing a purchase, across 28,000 product categories. With the implementation of the Google full-stack package for publishers in 2016, integrated with the DoubleClick ad server, it became possible to use the rich data available to combine different attributes and gain access to information about each user's profile.
"We have a deep volume of user information, such as lifestyle and device used, among others. Several other publishers do this, but our differential is that we can know what the user is looking for at the time of the purchase", said Alexandra Mendonça, manager of Mercado Livre Advertising.
Advertising focus shifted from target to audience, thanks to the depth of information gained. Thus, not only have sellers in the market started to benefit from the available inventory, but also brands and advertisers that don't sell on the platform. With this arsenal of available information, the advertising offered by Mercado Livre is oriented to both performance and branding.
The Mercado Livre advertising business unit grew 93%, working with agencies and advertisers, and 153% in long tail, between January and November 2016, compared with the same period in 2015. In specific advertising segments, the highlight was 1050% growth in telecommunications and growth of 280% in technology in the first half of 2016, against the same period in 2015. In an interview with ExchangeWire Brazil, Alexandra Mendonça comments on the advertising strategy of Mercado Livre and the factors that drove this performance.
ExchangeWire: What has changed after this major investment in technology?
Alexandra Mendonça: It changed the way we saw campaign outcomes. Before, we worked with a focus on the category. With the adoption of technology, we gained a broad view of user behaviour. We stopped focusing on the individual target, to instead focus on understanding the audience, and it worked. Previously, we were restricted to those users with a certain profile. For example, in a car campaign, the target was: "Man, AB class, married, etc." With this clustering (creation of niches), we reach certain audience profiles, like other possible car buyers. We grew a lot in revenue, and we started to act in different segments. Today, we have big clients that do not sell on our platform, like banks, companies in the automotive sector, and services; but they can make campaigns directed to certain audiences.
What was the big jump in programmatic media for Mercado Livre last year?
We started working very hard on the programmatic issue and switched from preferred deals to guaranteed deals; and we are moving more and more towards this. We aim to take advantage of increasing investment in programmatic in Brazil, since we have everything on hand (audience, traffic, and technology) and offer maximum inventory for brands. We can also create value by adding to the user experience and showing content at the time the user is buying.
What has been the challenge of this strategy?
Our challenge is to make brands realise that we can focus on branding and performance – and do that in the same environment. Our goal is to bring more branding campaigns to the platform, which is where we can have an effective impact. The consolidation of this came on Black Friday last year, when we ran some branding exercises. We achieved a very high direct selling percentage, which is difficult for any publisher. Brands also need to position themselves with branding – not just retail.
What vision does the company want to show to brands today?
Brands came to us wanting only the final step of the conversion funnel. Why not work brand positioning and awareness into the platform where the user is buying? Ultimately, this translates into adding value to the shopping experience. On the other hand, we better understand the needs of brands – marketing managers find it difficult to run branding campaigns without being able to see results. But we're bringing them a proposal to rework the positioning and deliver results.
What is the maturity level of the market?
Advertisers and agencies already know the importance of programmatic and what to do; but, at the beginning, we saw a difficulty in execution. So, in the last six months, we've brought in a specialist to look at the entire chain – SSPs and DSPs, not just deal negotiations. Now I see the market as much more mature, with more knowledge of how to operate; and, on our side, we have optimisation in the workflow.
How is Mercado Livre positioned in regards to programmatic?
We don't think we will be 100% programmatic, because we have the other side of working the user experience during the purchase. Today, we have enough technology and inventory to be well-positioned in the segment. But this other work that we're doing is also a trend. Nobody in the market today talks about actually looking at this conversion funnel, creating user-oriented strategies at all stages, and in a single platform.
How does the dynamic between the different business units work?
They work in an increasingly integrated way, both from the point of view of the end user and the seller. And advertising is in the middle of it all: we want to offer the best advertising, as our ads have always been native. We don't sell data, but use technology to understand user behavior. The marketplace unit has access to sales data and we work seamlessly with BI focused on a single end goal: making our sellers' store sell more – and who does not necessarily sell here can also take advantage of that information.
You emphasise that the formats offered are native – what has been the result?
Our formats were designed for the areas of user experience and with the aim of not harming the consumer's journey. Native advertising isn't invasive to the user. Some advertisers ask for formats like 'that one that takes over the homepage' – we haven't used these, and we won't. The formats that are more aligned with the identity of Mercado Livre are the ones that perform better, because they follow the behaviour of the user. In the past, we had experiences that were really cool, but only from the brand point of view – from the user's point of view, it's cool when advertising is native. It's part of that context.
What advertising trends are you betting on for 2017?
Mobile and video are pillars of our strategy towards offering the best experience for the user and also offer the best opportunities for advertisers. Today, Mercado Livre is already 100% mobile-first; and we have followed this trend, launching new mobile ad formats, and we believe that we will surf this wave even more. Video is already a reality for us, but we will focus on it even more.
How is e-commerce advertising evolving?
It has a lot to do with the issue of targeting and personalisation of the offer; it's about leaving the target and going to the audience. No one wants advertising that impinges navigation, and that keeps chasing you and offering you something you don't want. The user wants an increasingly fluid navigation, independent of the device. On the advertiser side, some brands are already mature and can understand the e-commerce movement and the importance of showing the right message, to the right person, in the right context. E-commerce has a huge potential in Latin America – today only 4% of the region's retail is digital. Meanwhile, we have a population with a huge appetite and digital engagement. The challenge we've set for ourselves is showing our case studies to brands and attracting new segments – and we are more and more prepared for it.