virtual minds kauft AdClear; Curated Marketplace von smart in Deutschland
by Sonja Kroll on 4th Dec 2017 in News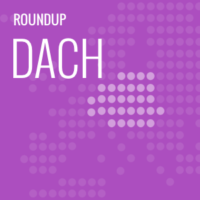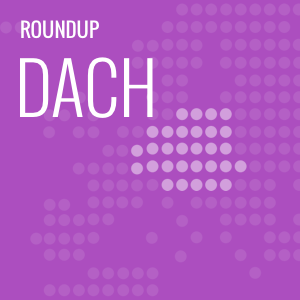 ExchangeWire bündelt die wichtigsten Nachrichten aus der Region DACH mit Schlaglicht-Interviews aus der deutschsprachigen Programmatic-Szene. Diese Woche: virtual minds übernimmt AdClear; smart startet Curated Marketplace in Deutschland; Ad Up von Springer übernommen; und Fünf Fragen an Andreas Kleiser, virtual minds.
virtual minds kauft AdClear
Die Freiburger Ad Tech-Spezialisten virtual minds verstärken sich in Sachen Attribution: Auf dem Weg zum Full Stack verleibt sich virtual minds das Berliner Unternehmen AdClear ein. Neben Attribution geht es bei der Übernahme unter anderem auch um die Stärkung von virtual minds' Technologieplattform. Diese soll mit der Customer-Journey- und Attribution-Expertise von Ad Clear zur Full Marketing Suite ausgebaut werden.
"Mit der Übernahme von AdClear haben wir jetzt ein Adtech-Portfolio, das ansonsten nur noch Google bieten kann. Das stärkt wesentlich unsere Position als unabhängige und neutrale europäische Technologiealternative, die wir offensiv weiter ausbauen wollen. Insbesondere in der zukünftigen gemeinsamen Produktentwicklung über alle virtual minds Unternehmen hinweg – Active Agent (DSP), AdClear, The ADEX (DMP), Yieldlab (SSP) und natürlich ADITION technologies (Marketing Platform) – sehen wir einen massiven Hebel, weitere Marktanteile in der DACH-Region und darüber hinaus auf uns zu ziehen", erklärt Andreas Kleiser, Vorstand virtual minds, die Hintergründe der Akquisition gegenüber ExchangeWire. "Gerade bei performanceorientierten Werbetreibenden wächst die Nachfrage nach leistungsfähigen Attributionsmodellen. Damit sind hochwertige Marketing-Intelligence-Lösungen Schlüsseltechnologien für jedes best in breed Adtech-Angebot und ein entscheidender Wettbewerbsfaktor für jeden Technologie­Anbieter."
AdClear wiederum erhofft sich von der Übernahme weitere Wachstumsimpulse. In der Führungsetage von AdClear weiterhin mit dabei sind Gründer und CEO Dimitros Haratsis, sowi COO Janett Davidt und CTO Jan Krogmann, die AdClear auch unter den Fittichen von virtual minds weiter steuern werden.
"Die große Herausforderung in der Zukunft ist die Nutzung von ganzheitlichen Ansätzen zur Effizienzsteigerung: onsite und offsite, online und offline, synchron und asynchron. Die Full-Stack-Lösung von virtual minds ist der Garant für unsere Vision einer allumfassenden Marketing-Intelligenz und -Kompetenz. Die Übernahme durch die virtual minds Gruppe ebnet uns diesen Weg und eröffnet uns zahlreiche neue Perspektiven", so Haratsis.
2017 war bisher ein erfolgreiches Einkaufsjahr für virtual minds: Zu Jahresbeginn hatten die Freiburger bereits den Data-Management-Spezialisten The ADEX übernommen. Im Februar 2017 folgte der Videospezialist mov.ad, der wiederum den Adverification-Anbieter batch Media im September 2017 kaufte.
Curated Marketplace von smart in Deutschland
Mit einem kuratierten Marktplatz will smart jetzt auch in Deutschland speziell die Supply-Side ansprechen. Nach dem Start des Curated Marketplace in smarts Stammmarkt Frankreich geht die Publisher-Plattform jetzt auch hierzulande ans Netz. Dabei wird das Inventar übergreifend gebündelt und als Komplettpaket den potentiellen Käufern angeboten. Ausschlaggebend ist dabei das Format, das allerdings auch speziell auf Zielgruppen zugeschnitten werden kann.
"Nach erfolgreichen Pilotkampagnen in unserem französischen Heimatmarkt treten wir mit Deal+ jetzt auch in Deutschland an, um den programmatischen Einkauf transparenter und variantenreicher zu gestalten", so Lasse Nordsiek, Country Manager DACH bei Smart.
Der Curated Marketplace ist quasi die Schnittmenge aus sicherem Einkauf wie bei einem PMP und der Reichweite, die bei einem Open Marketplace zur Verfügung steht. So sollen vor allem neue Advertiser-Gruppen erschlossen werden. Vor allem im Visier: Kleinere Publisher ohne Agenturvertretung, die durch die Deal-Bündelungen ihre Reichweite, Transparenz und Skalierbarkeit erhöhen können. Im Umkehrschluss sollen aber auch größere Publisher ihr Inventar an kleinere Advertiser und Agenturen anbieten.
Springer übernimmt Ad Up
Am Wochenende ging es über die Bühne: Springer legt sich Werbetechnologie- und Digitalvermarktungsfirma Ad Up zu, die zur Konkursmasse von Unister gehört. Dabei geht es unter anderem um eine SB-Plattform für Native Performance-Produkte – also eine Akquisition, mit der Springer seine Kompetenzen im Bereich Programmatic stärken will.
Carsten Schwecke, CDO von Springers Media Impact: "Technologie ist neben Trust und Traffic eine unserer drei strategischen Säulen in der Digitalvermarktung bei Media Impact. Von der Zusammenarbeit mit Ad Up Technology werden wir bei Media Impact vor allem im Bereich Performance Marketing und Targeting profitieren und gemeinsam neue native Produkte entwickeln."
Laut Wirtschaftswoche sollen die Arbeitsplätze beim Ad Up Team in Hamburg erhalten bleiben.
Fünf Fragen an Andreas Kleiser, CEO, virtual minds
ExchangeWire: The Adex, mov.ad, batch Media und jetzt AdClear – ist die Einkaufstour bei virtual minds damit abgeschlossen?
Andreas Kleiser: Abgeschlossen ist unsere Einkaufstour sicher nicht. Es war schon immer unsere Strategie, mit einer vernünftigen Mischung aus organischem Wachstum und anorganischem Neugeschäft ein starkes ganzheitliches Technologieportfolio zu­sammenzustellen und damit groß zu werden. Dazu haben wir jetzt die Unter­neh­men, in die wir bisher investiert haben und die technisch bereits sehr eng im Rahmen unseres Full Tech Stack verknüpft waren, übernommen und werden sie jetzt voll­ständig integrieren. Daneben haben wir dieses Jahr massiv in Infrastruktur investiert und ein weiteres Rechen­zentrum gekauft. Auch personell haben wir uns sowohl auf Holding-Ebene als auch bei den Tochterunternehmen im Top-Management verstärkt und werden dies in den nächsten Wochen fortsetzen. Und natürlich sind wir mit Blick auf die Anforderungen des Marktes immer dabei, weitere Schlüssel­technologien für unser Technologie-Setup zu identifizieren und die Investitionen in weitere Zielunter­nehmen zu prüfen – auch wenn wir nicht zwangsläufig jedes Jahr mit dieser Schlagzahl agieren werden.
Ihr nennt eure Strategie "Programmatic Everything" – was genau ist darunter zu verstehen? 
Unsere Strategie ist es, sämtliche Werbung und Media program­matisch plan-, buch- und ausspielbar zu machen. Über unsere Systeme kann man heute schon jede Art von digitaler Werbung realtime automatisiert und datenbasiert buchen und ausliefern – von klassischer Displaywerbung über Digital Out of Home, Audio bis hin zu Addressable TV. Wir machen nicht einmal vor analoger Werbung halt. Dafür haben wir gemeinsam mit einem deutschen Großverlag Programmatic Print entwickelt, ein automatisiertes Buchungssystem für Printanzeigen. Unsere Maschinen vereinfachen dabei die Buchungsvorgänge und machen Werbung effizienter und planbarer.
Gerade attestierte das Wall Street Journal der deutschen Wirtschaft ein Tech-Defizit. Wie siehst du das?
Darüber bin ich geteilter Meinung, zumal Tech weit mehr als "nur" Software ist. Deutschland ist Exportweltmeister in Bereichen wie Maschinenbau, Medizintechnik, Automobil etc., also in durchaus sehr technischen Themen. Bei der Digitalisierung und digitalen Geschäftsmodellen haben wir in Deutschland aber in der Tat keinen sehr ausgeprägten Footprint. Das hat für mich aber weniger mit einem grundsätzlichen Tech-Defizit als vielmehr mit einem Risikokapital- und Infrastruktur-Defizit zu tun. Wir bauen gerade ein neues Bürogebäude in einem neu erschlossenen Stadtteil in Freiburg, und ich war bestürzt, als ich erfahren musste, wie kompliziert es ist, ein Unternehmen zu erträglichen Preisen mit Glasfaser anzubinden. Deutschland hat viele schlaue Köpfe mit vielen schlauen Ideen – es ist Aufgabe der Politik mit entsprechenden Rahmenbedingungen, allen voran flächendeckender schneller Breit­bandinfrastruktur, Gründer- und Wagniskapitalförderung und dem Abbau von Bürokratie bei Existenzgründungen, dafür zu sorgen, dass diese Ideen auch in Geschäftsmodelle umgesetzt werden können. Mit DSL light entwickeln sich nun mal keine Killerapplikationen. 
Hat Deutschland im Programmatic-Bereich international aufgeschlossen?
Das kommt darauf an, welchen Aspekt man betrachtet. Technisch gesehen müssen wir uns überhaupt nicht verstecken. Für Effizienzthemen wie Targeting oder Yieldoptimierung gab es von deutschen Playern bereits hochwertige technische Lösungen, als die Themen in anderen Märkten noch weitgehend unbearbeitet waren. Das gilt auch für so innovative Themen wie Programmatic Everything. Mit unserem Portfolio sind wir technologisch und produktseitig auf Augenhöhe mit dem internationalen Wettbewerb und haben jetzt einen Full Tech Stack, wie ihn ansonsten nur noch Google bieten kann. Das stärkt unsere Position als unabhängige und neutrale europäische Technologiealternative.
Was aber den generellen Entwicklungsstand des Themas betrifft, so ist Deutschland da durchaus hinten dran. Da zeigt sich vor allem, wenn man den Anteil von Programmatic bei uns und in anderen Märkten vergleicht. Die Branche schickt immer noch lieber händisch Faxe durch die Gegend, als Werbung automatisiert abzuwickeln.
Das muss sich ändern, sonst werden die Effizienzpotenziale von Programmatic von anderen gehebelt – und nicht zu Gunsten des deutschen Marktes. Das gilt vor allem auch mit Blick auf die nächstes Jahr zur Umsetzung anstehende ePrivacy-Richtlinie, die nach derzeitiger Fassung beim Thema Programmatic vor allem den großen US-Playern in die Hände spielt, auch wenn sich Teile der deutschen Medienindustrie mit Datenallianzen kräftig rüsten. 
Welche Entwicklungen erwartest du für den deutschen Adtech-Markt im kommenden Jahr?
Datengetriebene Werbung und der Einsatz automatisierter Technologien und Systeme werden sich weiter durchsetzen. Gerade erst hat die OWM Umfrageergebnisse veröffentlicht, wonach die Werbetreibenden beim Mediaeinkauf zunehmend auf Inhouse-Lösungen setzen und programmatischen Planungssystemen dabei eine große Bedeutung beimessen. Hier entstehen weitere Wachstums­poten­ziale für die entsprechenden Adtech-Anbieter. Auf der anderen Seite werden wir im Markt bei den Anbietern und den Lösungen weitere Konsolidierungen sehen. Der Trend geht klar zu effizienten Full Tech Stacks aus Best-in-class-Lösungen. Darüber hinaus wird Programmatic die Konvergenz von Adtech und Martech weiter vorantreiben. Gleichzeitig wird Adtech immer intelligenter – ich scheue mich, in diesem Zusammen­hang schon von wirklicher künstlicher Intelligenz zu sprechen, aber zumindest werden wir eine steigende Systemintelligenz sehen.