Advertisers Must View Black Friday As a Process Rather Than an Event
by Romany Reagan on 10th Jan 2018 in News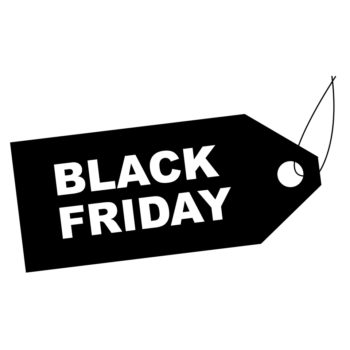 Love it or loathe it, Black Friday has been widely adopted by UK retailers both on and offline. In this piece by Alex Wright (pictured below), head of insight, Blis, he discusses how their exclusive research paints a picture of a busy week for retailers in the run up to Black Friday.
Depending on which forecast you've heard, UK consumers were anticipated to spend anything between £3bn and £10bn on Black Friday sales. In fact, PWC reported that over half of us said we were likely to hit the shops during one of retail's biggest weekends of the year.
Despite the hefty predictions, spending behaviour has perhaps been more constrained than expected. Analysis firm Springboard reported that footfall figures were down 3.6% on 2016; whilst according to IMRG, the UK's industry association for online retail, online sales were this year's real winner, with £1.4bn spent on online sales, up 11.7% on last year.
Black Friday 2017: How it unfolded
Purchase data is only part of the story, however. We wanted to develop a clearer understanding of exactly how this busy period unfolded in London's most famous shopping destination: Oxford Circus. Only by understanding how shoppers act in the days leading up to, and after, Black Friday can one truly understand its impact – and better plan for it.
We measured footfall in Oxford Street from Tuesday 21st November until Sunday 3rd December and monitored five different store types: cafés, electronic, fashion, grocery, and homeware stores. The objective was to gauge a broader understanding of shopper behaviour throughout the week leading up to Black Friday, and then into the following week.
We considered various factors, including the volume of footfall in the run up to Black Friday on 24 November 24; the increase – if any – on the day itself; whether certain demographics engage in the event more than others; what happened afterwards; and how these insights might impact the call-to-action marketers choose for ads. Here are the highlights of what we found out:
Black Friday: A moveable feast?
In the two days leading up to Black Friday, Wednesday 22 and Thursday 23 November, footfall was consistently high. Although Black Friday did see a large amount of footfall traffic, the traffic was, in fact, flat versus the day before.
Christmas (shopping) comes early
For many, this week marks the beginning of the Christmas shopping period. While there was a drop in footfall for a couple of days after Black Friday (which may have been a result of the security scare that evening) footfall traffic around Oxford Circus stayed at similar levels before spiking on 1 December.
Thirsty work
Cafés stand to benefit particularly strongly from this action-packed Friday, it seems – with brands such as illy Caffé, Caffé Nero, and Starbucks amongst those that showed the strongest increase from the day before. It was cafés, in fact, which saw the largest increase in football on Black Friday, followed by fashion stores – no doubt reflecting shoppers' desire to refuel and refresh as they seek out the best deals.

Across most stores – but particularly fashion – footfall was consistently high from the Wednesday 22 November onwards. Our data showed a predominance of fashion brands when it came to stores with the most footfall on Black Friday – household names such as GAP, H&M, New Look, Primark, Topshop, Urban Outfitters, and Zara all feature here.

What's more, if we consider Tuesday 21 a 'normal' day, Black Friday saw an increase in footfall of over 100% across all store types monitored – which numbered almost 200 stores in total.
Generation X: A bargain-hunting demographic?
Interestingly, in terms of demographic, those aged 45 to 55 were the most active group, followed by those aged 35-44. Those in Generation X, it seems, are busy picking up deals – perhaps for their children or parents in anticipation of Christmas. Those aged 56 and above were the least active, which may suggest that these generations have been the slowest to adopt a 'Black Friday' habit.
Black Friday shopping is not a sprint – it's a marathon
The overarching message from our data, however, was that shoppers don't see Black Friday as a one-day-only opportunity. Rather, they view this week as one long shopping (and browsing) bonanza.
Recommendations for brands
In light of these insights, it's crucial that brands show they have their fingers on the pulse and respond to what they can learn from consumer behaviour. We've come up with a few top tips to ensure brands enjoy a Black Friday bonanza:
People

will

browse in-store before buying online: embrace showrooming

Don't just focus on the big day in isolation, but promote deals leading up to and throughout the week so you're not overly reliant on a 24-hour period: our data also showed a clear increase in footfall from 18 November onwards, with the 'Christmas effect' really kicking in as December begins.

Understand the path-to-purchase by vertical

Approaches taken by advertisers need to differ by sector. Fashion brands may opt to focus on directing people to store, for instance, while for others digital engagement will be key in order to drive the online purchases which fared particularly well this year, and which continue to grow year-on-year. Fashion stores saw the most overall uniques, perhaps thanks to a propensity to want to try clothes on in stores for many shoppers, and marketing strategies must reflect this.
Black Friday is here to Stay
Retailers must plan for Black Friday carefully in order to kickstart one of the busiest times in the retail calendar, especially in a climate of economic uncertainty, continued digital disruption, and constraints on spending.This content was originally published in RetailTechNews.
HolidaysIn-storeUKUncategorized