ATS Paris: 8 Reasons Why You Need to Attend the Show
by Ciaran O'Kane on 9th Mar 2018 in News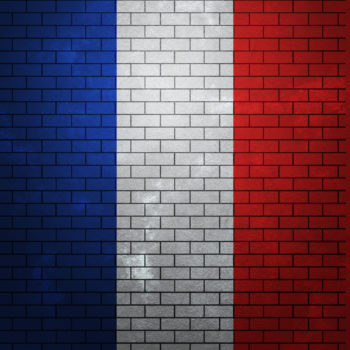 Digital marketing is in flux in Europe right now – with privacy legislation, transparency concerns, and business models all effecting huge change. Our first European event of 2018, ATS Paris, is a reflection of this.
Now in its eighth year, ATS Paris is the biggest programmatic event in France. This localised event brings French C-level executives together to discuss the biggest issues in programmatic advertising. And there is much to discuss this year.
Below are eight areas that will have heavy focus at ATS Paris 2018.
1. The battle for the new service layer
One of the most fascinating battles in digital marketing right now is in the service layer. Consultancies have signaled their intent to disrupt the agencies – but it's anybody's guess what that strategy actually is.
While facing off the threat of consultancies grabbing business with fat margins, holding groups have been trying to deal with the financial fall-out from client cost-cutting. The big FMCG brands are now under pressure to cut the agency fat – and procurement teams are strip-mining marketing spend.
Despite Sorrell's chat of horizontality, agencies are scrambling to understand the new world and build sustainable models. There are still options, as I recently outlined, but can they move fast enough?
At ATS Paris, we will explore what the new service layer will look like – and who will win.
2. Forget about Google & Facebook; publishers need to own the 20%
There is so much noise around the impact of Facebook and Google in the digital ad space. They are perceived to have caused so much destruction. But the truth is, both companies have tapped new digital spend.
Their growth is built on the foundation of small to mid-sized advertisers. The 80% of digital advertising that Google and Facebook control is beyond us. We get a taste of this 80% when the demand from Facebook Audience Network and Google Adwords is sporadically hosed into premium publishers. We are the 20 percenters – let's move on.
The good news is for the remaining 20% of spend not controlled by the top 1000 brands. They have had enough of garbage user-generated content (UGC) and poor brand safety processes. There is a flight to premium underway. Now programmatic must find a way to help premium publishers make more yield – whether that is in desktop, mobile, native, or connected TV. We examine how, in 2018, yield can be improved, and how the publisher can get more access to programmatic spend. Sustainable models are now a necessity for society, as we need great newspaper publishers more than ever.
3. In-housing: The realities of media execution
This feeds into the service layer debate – as it affects the advertiser/service layer relationship. There is much talk about the phenomenon of the practice of in-housing execution, but what's really happening? Are we seeing hybrid models, where technology and supply chain control is in-housed and execution is outsourced? Or is it down to the type of advertiser?
At ExchangeWire, we see two types of advertiser in the ecosystem: 1) enterprise; and 2) outcomes-based. The enterprise advertisers (mostly FMCGs and big brand spenders) are looking to gain control of the supply chain, tech/data and pricing – outsourcing menial execution and operations. The outcomes-focused advertisers are looking to their service partners to de-risk their media investments and return agreed outcomes. Margin would not be an issue in this instance. All of this feeds into the in-housing debate – and we will discuss this in more detail at ATS Paris.
4. GDPR & the future of data usage
Is legitimate interest enough to allow retargeters to serve ads across different sites to the same user? Is catch-all consent enough to opt-in all those third-party ad tech vendors? The problem with GDPR is that nobody really knows.
Until the GDPR is tested in a court of law, all outcomes are subject to the whim of a jury. That won't be good enough for brands wary of spending any time in court over suspected abuses of the GDPR. At ATS Paris we will examine best practices to at least protect yourself – and what effect it will have on, not only brand spend, but publisher revenue.
5. Retail brands understand the power of their data
Retail brands are sitting on the most sought-after first-party data – namely, sales data. Tired of watching Amazon eat them alive, French retailers are looking to leverage their own sales data to build a high-margin advertising business. We talk to Auchan and Temelio about their attempt to build a solution that is competitive with Amazon.
6. Connected TV: The new opportunity for TV cos to win big (again)
Facebook and Google would sell their own grandmothers to get a slice of the TV ad market. Thankfully, the TV companies have seen them coming a mile off – and won't work with them (ever). The connected-TV space offers opportunity and pitfalls for big TV companies in France. It is a potential erosion of their linear TV business as consumption becomes fragmented. The good news is, the French TV companies still have the content. And whether you are linear, OTT, or connected TV, content is still king. We talk to some of the biggest broadcasters about the emerging connected-TV space.
7. Data as an asset – the publisher view
Premium publishers could be in the strongest position they've been in for many years in attracting advertiser spend. Transparency, brand safety, and GDPR could put long-tail targeting to the sword. Publishers now understand the value of their first-party data. The data co-ops look like a good idea. We speak to publishers and co-ops about this first-party opportunity. Do they sell data access to brands and agencies? Or couple the media with the data? ATS Paris will lay bare the strategy for the next 12 months.
8. TRANSPARENCY!
The official word for ad tech last year was transparency. 2018 will likely be no different. Big brands and FMCG ad buyers are taking control of their supply chains – demanding transparency for everything from pricing to inventory buys. What does this mean for everyone else? Could it herald a clear-out, as margin compression kills off the quasi ad tech?
If you want to be involved in these conversations, you need to be at ATS Paris on 8 March. More information and tickets are available here.