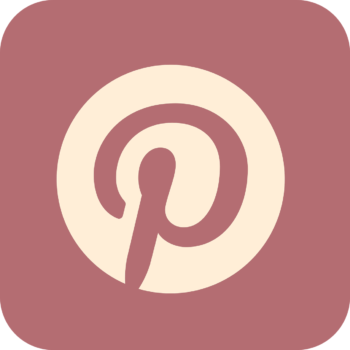 2019 has long promised to be a bumper year for IPOs, with Lyft going public earlier in the year (28 March), reportedly due to be followed by companies such as Zoom, Slack, Global Switch, and the much-hyped Uber. One IPO, which is of particular interest to advertisers, is the upcoming flotation of social media platform Pinterest on the New York Stock Exchange (NYSE).
In terms of the financials, even before launching there has been a shift in the initial price, with an updated prospectus suggesting an initial price per share between USD$15 (£11.5) and USD$17 (£13), giving a maximum company value of USD$11.3bn (£8.64bn), which is below their most recent valuation of USD$12bn (£9.18bn) in 2017. Speculation is rife as to whether they have revised their expectations from their initial prospectus, or whether they simply wish to avoid a post-IPO share price plummet similar to Snap.
Regardless of any pre-flotation nerves, the Pinterest IPO raises an interesting prospect for advertisers, with the company generating revenues of over USD$755m (£578.7m) despite being, in their words, in the "early stages" of their monetisation efforts. So, what opportunities are there for the 20% in Pinterest? Can this platform potentially disrupt the Google-Facebook duopoly? ExchangeWire has spoken to Glen Blake, UK Country Manager at Adglow; Dario Diament, CMO of Headway; Dominic Powers, CEO of CtrlShift; and Maciej Zawadziński, CEO of Clearcode to assess the IPO and its implications on the industry in further detail.
A successful IPO means faster delivery of ad products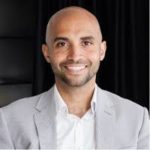 "Pinterest's IPO is exciting news for advertisers. Pinterest has publicly stated its ambitions to make its platform more 'shoppable' – which is effective shorthand for building a deeper set of ad products for e-commerce brands and retailers. As Pinterest fulfils a unique function in the world of its users – getting inspired and planning for future projects – it's a great place to advertise too.
"The key is to offer ad products that entice advertisers and deliver real bang for their buck. Of course, there are already big players delivering products like that to the market – think Facebook, Google, and now Amazon too. A successful IPO can help Pinterest to deliver comparable ad products to the market at a faster pace – and that's great news for advertisers seeking a diverse set of channels in which to reach potential customers."
Glen Blake, UK Country Manager, Adglow
Aggressive moves into advertising should prompt reaction from Google and Facebook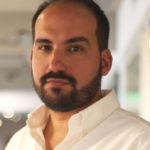 "Pinterest has done a phenomenal job building out its visual search capabilities and transforming itself into the go-to-place for shopping inspiration. The upcoming IPO will increase the pressure for Pinterest to adopt an even more aggressive approach to its ad business. There could be a lot of opportunities for Pinterest to build out a strong direct-response offering; for instance, by acquiring an e-commerce platform and leveraging their user's interests and shopping intention signalling, to build a DSP similar to Amazon's.
"It's a niche platform compared to Google and Facebook, which are still the top platforms for user reach and engagement, but we should definitely expect both companies to react to Pinterest's moves into the advertising space. We shouldn't be surprised to see Facebook develop a look-a-like photo-discovery feature inside Instagram, or Google to make its Photo search more friendly towards e-commerce products."
Dario Diament, CMO, Headway.
Partnerships and integration needed to capitalise on APAC opportunities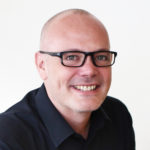 "Pinterest has made some aggressive moves recently to entice advertisers, but I don't foresee it upending the current Google-Facebook duopoly, as at this point Amazon and Alibaba are the more likely contenders.
"As an image-centric platform that focuses on users building occasion-specific projects, in addition to inspirational or aspirational pursuits, Pinterest lends itself very well to affinity-based marketing for many consumer brands.
"At first blush, its value proposition certainly appeals amidst the increased scrutiny around the data and tracking practices of major social platforms; and as the proposition of visual commerce offerings become a reality for online retailers, Pinterest stands to gain the most. However, much will depend on the disposable income of its users, who tend to be skewed towards aspirational millennials.
"I will be watching with interest how the company navigates the expansion and monetisation of it's international presence post-IPO as it plans to 'enter new international markets where we have limited or no experience in deploying our service or selling advertisements'.
"The number of Pinterest's international monthly active users has tripled since the first quarter of 2016; and it has signalled its interest in markets such as India and Southeast Asia since late 2018. However, awareness and usage of its platform still pales in comparison to others, which is both a weakness and a potential opportunity.
"Advertiser buy-in will depend on how quickly Pinterest is able to not only serve the varied content demanded by multi-lingual, heterogeneous, and emerging markets, but also its ability to partner and integrate with the evolving e-commerce ecosystems that have come to dominate the Asia Pacific landscape.
"An endeavour that it wisely admits will require 'significant investment of time and resources'."
Dominic Powers, CEO, CtrlShift
Going public before profits: Pinterest not a platform for all brands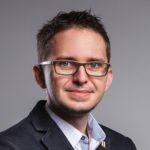 "Pinterest probably won't emerge as a contender nor disrupt the Google and Facebook duopoly, even after their IPO.
"And although Pinterest seems to have fewer active users than other social networks, it's definitely stronger in certain areas and communities. It has already been on the market for nine years and it has proven its position as one of the strongest social networks of the decade.
"As far as opportunities for advertisers go, there would be some brands that would benefit from advertising on Pinterest – especially for awareness campaigns – but, unlike Google and Facebook, it's not a platform that is applicable to every brand.
"One interesting, and worrying, observation of Pinterest's IPO is that it is yet another example of a company going public before making profits."