Five New Year's Resolutions from OnAudience.com for Digital Marketers
by ExchangeWire PressBox on 10th Jan 2020 in News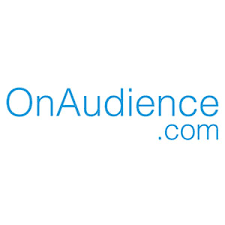 As 2020 begins, big data platform OnAudience.com has released its five key trends to monitor over the course of the year for effective digital marketing.
1. Data transparency and data privacy
One of the top New Year's resolutions for digital marketers should be related to data privacy. As we know, GDPR did not adversely affect programmatic spending – according to IAB Europe, marketers spend 33% more programmatically in 2018 than a year before. But data transparency is still a questionable matter.
We must mention the California Consumer Privacy Act that raises a bar of user data privacy in the USA this year. Marketers need to focus on finding solutions that can help to deal with the new regulations and increase data transparency, such as adoption of IAB Europe's Transparency and Consent Framework v2.0.
2. Post-cookie environment and user IDs
The topic of disabling cookies is major and marketers must react fast to changes in the digital ad environment, such as updates to Chrome in February 2020. So the second resolution is to take a closer look at the use of cookies and review your targeting or data collecting methods.
The question about how marketers can reach their audience with the target message is open. The digital industry will be focused on searching alternative ways of gathering data about internet users and identifying them.
3. Modelling raw data and hyper-targeted ads
Marketers naturally know audience segments well, but to make campaigns more effective they need additional data about users. That is why a good way to master targeting in 2020 is to further your knowledge on raw data. Products such as Data Stream can be used for digital activities and it can be used either to enrich data or to create custom segments.
4. Mobile advertising and mobile data
Mobile was the leading format last year and will be continue to be on top in 2020, so paying more attention to mobile data should be a strong resolution for marketers. Last year, mobile ad spend reached USD$190bn (£145bn) worldwide and is expected to exceed USD$280bn (£214bn) by 2022, according to estimates from Statista.
Besides the regular characteristics, mobile data includes localisation which is not based on cookies that may be treated as a personal data in the eyes of regulatory bodies enforcing GDPR or CCPA.
5. Big data content marketing
Another resolution that is worth considering is to supplement your content marketing by big data analysis. In 2019, over 80% of marketers increased their budgets in content marketing or declared that spending stayed on the same level, according to the Content Institute Marketing report. Content marketing supported by big data analytics lets marketers see, for example, which users who had read specific articles, visited a promoted product website, so it will take targeting to the next level.

OnAudience Ltd
OnAudience.com is one of the biggest data providers in the world. We offer high-quality desktop and mobile data from over 200 markets globally in ready-made segments as well as raw customer data. Our anonymous user profiles are mostly used for target…
TagsData