AdColony Receives TAG Certified Against Fraud Recertification for Third Year Running
by ExchangeWire PressBox on 13th Mar 2020 in News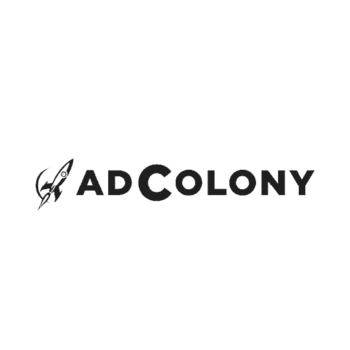 AdColony, the in-app marketplace for brands, announced today that the Trustworthy Accountability Group (TAG) has awarded it the Certified Against Fraud certification for 2020, its third consecutive certification. The certification reaffirms AdColony's continued efforts to directly combat ad fraud and offer increased transparency for its advertising and publishing partners.
For the third year in a row, AdColony is part of a group of media and advertising companies that have met the stringent requirements designed to protect advertisers, publishers, technology providers and consumers from digital ad fraud. Though not required as part of the process, AdColony brought in an unbiased, third-party auditor to examine its technology and internal processes. BPA Worldwide concluded that the advertising marketplace not only met but in fact exceeded expectations.
"AdColony takes tremendous pride in doing its part to fight fraud," said Gabriella Aversa, AdColony's director of strategy and planning. "It is our responsibility to continuously take action where we can to protect all of our key stakeholders, from publishers to brands. TAG helps us as a company and as an industry to remain accountable and AdColony fully embraces the work they do and the standards they hold us to."
Currently, fake clicks generated from bots, along with other forms of fraud such as domain spoofing and reselling of unauthorized inventory, cost the digital advertising industry an estimated USD$20bn per year but could go up to USD$50bn by 2025. As the fastest-growing digital ad platforms, mobile apps and connected TV (Hulu, etc.) are the most vulnerable to ad fraud, with mobile app fraud growing by 6%, according to DoubleVerify.
The high bar and stringent requirements for advertising companies to earn a TAG certification are designed to protect advertisers, publishers, technology providers, and consumers from becoming one of these statistics that cost the digital ad industry billions of dollars each year.
As a compliance partner, AdColony has access to various anti-fraud tools, such as the Payment ID System, which creates a chain of custody for digital advertising transactions, an additional security step to ensure that payments go to legitimate digital ad partners. TAG also publishes a monthly Data Center IP List, which gives AdColony the ability to enable data center IP threat filtering to remove invalid traffic sources across all of its monetizable transactions.
"This third consecutive certification not only speaks to our own long-term commitment to combatting fraud and down our entire technology stack but also gives us even more tools to fight fraud," said Kelly McIvor, AdColony's TAG Compliance Officer, "TAG's Payment ID System and Data Center IP list will be invaluable as we continue to combat fraud as a company and as an industry."