Illuma Technology's Contextual Targeting Outperforming Traditional Brand Uplift
by ExchangeWire PressBox on 2nd Apr 2020 in News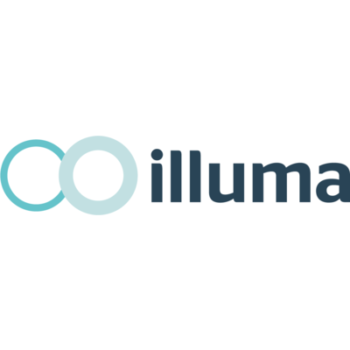 Illuma Technology, an independent contextual AI specialist in London, has been shown to significantly outperform industry benchmarks in areas including online ad awareness and brand affinity, without using personal data or cookies.
A brand uplift study conducted by Kantar shows Online Ad Awareness grew by +11.9 percentage points in a recent Illuma campaign, which is 65% greater than the Kantar UK norm. Illuma also increased Brand Affinity by +14.5 percentage points and successfully communicated brand attributes across the board from high baselines, resonating with as many as 91% of those in the market to donate. Remaining metrics such as Aided Brand Awareness, Brand Favourability and Purchase Intent were maintained also from high levels.
Illuma's AI targeting technology works by reading the real-time contextual signals driving user attention in order to identify new target audiences. The technology significantly increases qualified reach and brand uplift by expanding to find large new online audiences when they are most likely to be receptive to brand messages, and it works without relying on personal data or cookies.
Key findings of the Kantar brand uplift report:
- Online ad awareness grew by +11.9 percentage points, which is 65% greater than the Kantar UK norm. Industry benchmarks indicate that Online Ad Awareness grows by an average of +7.3 percentage points when examining the control vs exposed audiences.
- Brand affinity, which according to Kantar is "a difficult metric to shift", also increased significantly, with exposure to the campaign generating a +14.5 percentage point increase.
- Brand attributes were successfully communicated among the total audience and those in-market to donate; after campaign exposure, 91% of respondents agreed that Shelter stands up for homeless people, and 90% saw Shelter as a trustworthy charity.
- Other metrics including aided brand awareness, brand favourability and purchase intent were maintained at high levels.
Kantar conducted the brand uplift study over a 30-day period in November and December 2019 on behalf of Illuma Technology. The study examined 100 adults in England who were exposed to an advertising campaign for housing and homelessness charity Shelter, and 100 closely matched adults who were not.
Kantar joint head of media effectiveness, Hannah Walley, said: "As the results in this report demonstrate, the Illuma/Shelter campaign was very successful in capturing attention, with Ad Awareness well above Kantar UK norms. Particularly impressive was the 14.5% uplift in Brand Affinity – a very important but difficult metric to shift.
"These powerful results can be attributed to Illuma's unique Moment Targeting method, which works by reacting in real-time, bottom-up, to target people when the content they are reading means they are more predisposed to want to hear from the brand in question."
Shelter's winter campaign was live between November 11 and December 26, 2019 with results gathered until late January 2020. The campaign aimed to drive an increase in the value and number of donations and saw a significant return on investment.
Shelter digital fundraising manager Eoghan Beecher said: "This year we removed television from our campaign – we wanted to focus on digital while also maintaining key brand metrics, particularly Online Ad Awareness, which is how much people notice us, and Brand Affinity, which is the audience perception of Shelter.
"Through its unique targeting method, Illuma put us front and centre with our key audience and delivered strong uplift in both these areas. In Online Ad Awareness, we saw growth more than 65% greater than Kantar UK norms, which was fantastic, and we saw a +14.5 percentage point increase in Brand Affinity.
"We've continued to increase positive brand metrics despite dropping television and we've also maximised the cost-effective potential of a digital-first approach. From a fundraising perspective this means more revenue and more support from the people who care deeply about housing and homelessness issues – which in turn allows us to help more vulnerable people who need our support."

illuma
illuma is a British company at the forefront of contextual AI in programmatic advertising. The illuma technology identifies the real-time content consumption of brand's unique audiences, finding patterns in the page contexts that drive high quality...
Powered by PressBox