AdTonos Launches YoursTruly Technology to Deliver Interactive Radio Ads
by ExchangeWire PressBox on 4th Dec 2020 in News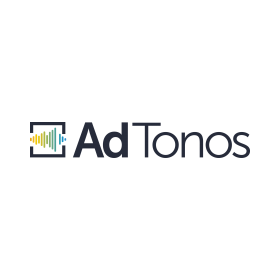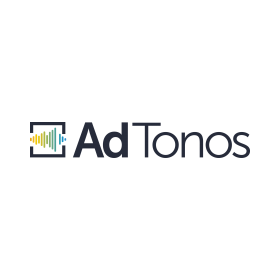 AdTonos, a leading force in audio-centric advertising technology, has brought real-time interactivity to live radio with its new offering: YoursTruly. The innovative technology allows advertisers to reach listeners via smart speakers with engaging two-way, voice-based communications, delivered across Octave's vast portfolio of commercial radio stations.
YoursTruly was developed to realise the significant and fast-growing potential of native audio ad experiences. In practice, an ad featuring an interaction trigger is inserted into an ad break, once broadcast, listeners can react to the ad with a simple voice command to engage the voice assistant and complete a desired action before being returned to the live radio station.
The YoursTruly technology was debuted via an ad campaign that Omnicom Media Group's PHD planned and delivered for Audi and targeted London's commercial radio stations in a worldwide first — including Absolute Radio, Kiss Radio and Magic Radio. Listeners could easily book test drives for the brand's latest model through voice-activation on their smart speakers. The campaign also harnessed intelligent geolocation technology to help listeners select their nearest dealership.
Michal Marcinik, AdTonos CEO and Founder commented: "YoursTruly is set to drive unprecedented progression across the audio advertising industry. By allowing advertisers to dynamically insert interactive ads in live radio content, the tool paves the way for instant, two-way communication that will not only increase conversions, but also forge stronger links between advertisers and valuable radio audiences."
Phil Rowley, Futures Director at Omnicom Media Group said of the campaign delivered for PHD's client Audi: "The first-of-its-kind campaign we deployed for Audi lays the foundation for audio and voice advertising innovation globally. As the channel continues to grow – with the global voice-based smart speaker market predicted to be worth USD$30bn (£22bn) by 2024 – we're keen to continue exploring audio's strengths as part of fully integrated marketing strategies."
Charlie Brookes, Director – Revenue at Octave Audio, which executed the Audi campaign, added: "AdTonos has raised the benchmark for audio engagement with the launch of YoursTruly and we're excited to be working with them as they transform the future of radio ads. The rapid technical integrations via SDKs is testament to how fast the industry can innovate, and the opportunities for broadcasters, brands, and audiences alike are vast."

AdTonos
AdTonos is a programmatic audio advertising platform that connects advertisers with publishers. The marketplace offers multiple ad placements from well-known pre-rolls, through to mid-rolls and real-time ad replacement for live streaming. This provid...
Powered by PressBox