China Mobile Anticipate CN¥56bn in Shanghai Listing; TikTok Venture into Food Commerce Market
by Zara Briggs on 21st Dec 2021 in News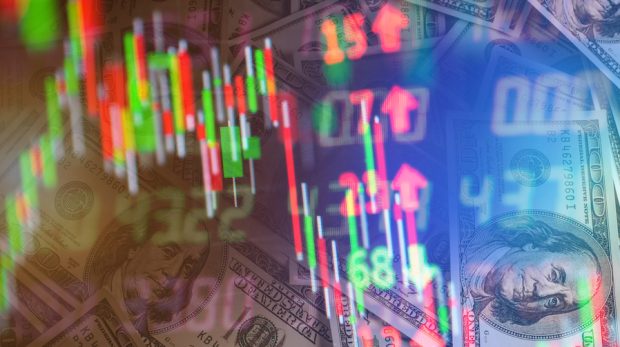 In today's ExchangeWire news digest: China Mobile aim to raise CN¥56bn (£6.6bn) when they list in Shanghai; TikTok have branched out into the food delivery market with the announcement of TikTok Kitchen; and Meta file a lawsuit to identify individuals running phishing scams.
China Mobile aim to raise CN¥56bn (£6.6bn) in their Shanghai listing

China Mobile, the major telecommunications service in China, have announced they aim to raise CN¥56bn (£6.6bn) when they list in Shanghai, just one year after being delisted from the New York Stock Exchange. They join a number of firms fleeing Wall Street after the SEC finalised regulations allowing them to remove foreign public companies from the US stock market for not complying with requests for information. China Mobile are planning to sell up to 845 million shares at an issue price of CN¥57.58 (£6.82) per share within their offering. According to reports, the proceeds from the offering will be used to develop premium 5G networks, framework for cloud resources, and intelligent ecosystems.
One of the most recent platforms to begin their move to China was Didi Chuxing Technology, a Beijing-based vehicle hire company. They announced the news that they would begin the process of delisting on their Weibo account at the beginning of the month. To further this, SenseTime have recently postponed their Hong Kong IPO after a US investment blocklist labelled them as a "non-SDN Chinese military-industrial complex company." The Hong Kong-based company addressed the announcement on the 12th December, commenting that they "strongly oppose" the allegations and "regret to have been caught in the middle of geopolitical tension." They remain committed to accomplishing their USD$767m (£579) IPO, which is expected to be the biggest listing in Hong Kong in months, aiming to publish a supplemental prospectus and an updated listing timetable.

TikTok turn to super-app after TikTok Kitchen announcement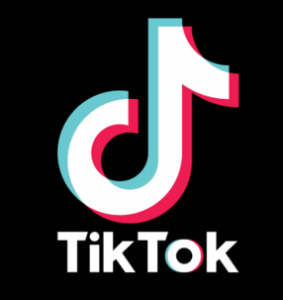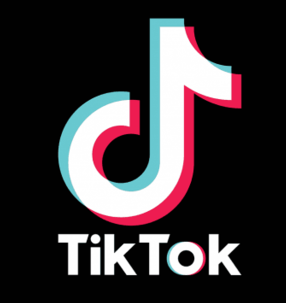 Popular video-focused social media platform, TikTok, are branching out into the food delivery market with the announcement of TikTok Kitchen. The ByteDance-owned firm will partner with Virtual Dining Concepts and Grubhub, as reported by Bloomberg, to launch their delivery-only restaurant service across the US, with plans to open over 1000 restaurants in around 300 locations by the end of next year. Consumers should be able to enjoy the TikTok-branded dining experience as early as March, as the popular service revamp as a super-app.
Initial menu ideas will include viral recipes such as baked feta pasta, the most searched dish of 2021 reported by Google. The menus will be updated quarterly as new trends emerge and creators will receive credit for the dishes that make the cut, TikTok confirmed to TechCrunch. "Proceeds from TikTok Kitchen sales will go to both support the creators who inspired the menu item and to encourage and assist other creators to express themselves on the platform in keeping with TikTok's mission to inspire creativity and bring joy to its users."
The news comes as a recent report from Insider Intelligence has dubbed the platform as the world's third-largest social network, closely behind Facebook and Instagram. The forecast predicts that in 2022, TikTok will reach 755 million monthly users, due to a 59.8% growth in 2020, followed by a 40.8% growth in 2021. The firm are placed just above Snap, who are reported as reaching 464.9 million monthly users.
TikTok have recently received scrutiny for failing to protect users from triggering content such as eating disorders, a report by The Wall Street Journal (WSJ) shows. The investigation, which involved creating a series of accounts, registered as 13-year-olds, found that their algorithms promoted a wide range of weight-loss content within weeks of creating the profiles. After the WSJ alerted TikTok to a sample of 2,960 eating disorder-related videos, 1,778 of them were removed, but by who (the service or the creator) is unclear. However, one day before the report was published, TikTok updated their "safeguard and diversify recommendations" to try and avoid users going down these dangerous rabbit holes. It has been reported that the WSJ contacted TikTok just days prior to their upcoming story for a statement, providing possible motivation for the timing of the social platforms' update. "Getting these systems and tools right will take time and iteration. We'll continue to look at how we can ensure our system is making a diversity of recommendations," TikTok commented in their statement announcing the revamp.

Meta are taking legal action against phishing scams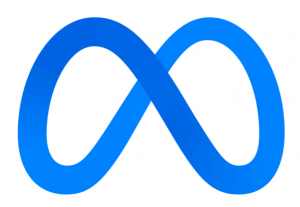 Meta have announced that they have filed a lawsuit to identify individuals running phishing scams, after the attacks have reportedly been on the rise. The tech giant are hoping to "disrupt" phishing violations, due to their deceitful aim of tricking users into sharing login credentials on a counterfeit webpage for Meta owned platforms. Meta have reported finding over 39,000 websites impersonating the login pages of Facebook, Messenger, Instagram, and WhatsApp as part of the phishing scheme.
Back in March when the magnitude of phishing attacks increased, the tech titan reportedly worked with a relay service to suspend thousands of fake URLs to prevent users being scammed. They have since taken legal action due to the severity of these attacks, with high hopes to "send a clear message to those trying to abuse our platform." Meta have commented, "we proactively block and report instances of abuse to the hosting and security community, domain name registrars, privacy/proxy services, and others. And Meta blocks and shares phishing URLs so other platforms can also block them." They add, "this lawsuit is one more step in our ongoing efforts to protect people's safety and privacy."
This move adds to Meta's attempts to crackdown on phishing scams, recently revealing that they took action against four distinct groups of hackers from Syria and Pakistan. The group targeted individuals to uncover private login details. "To disrupt these malicious groups, we disabled their accounts, blocked their domains from being posted on our platform, shared information with our industry peers, security researchers and law enforcement, and alerted the people who we believe were targeted by these hackers," Meta commented in the statement issued last month.
Also in the news:
- Holiday Ad Fraud on the Rise: CTV Advertising Threatened as Fraud on Unprotected Programmatic CTV Inventory Reaches Almost 20%
- Tikin Media have Selected Hivestack as their Supply Side Platform (SSP) to Offer Unparalleled Solutions for Programmatic Buyers Across China
- Pixalate Launches Self-Service Ad Trust & Safety API Suite
CybersecurityE-CommerceMetaSocial Media