Google Tracking Users' Location "Since at Least 2014"; ESL Gaming and FACEIT Merge
by Zara Briggs on 25th Jan 2022 in News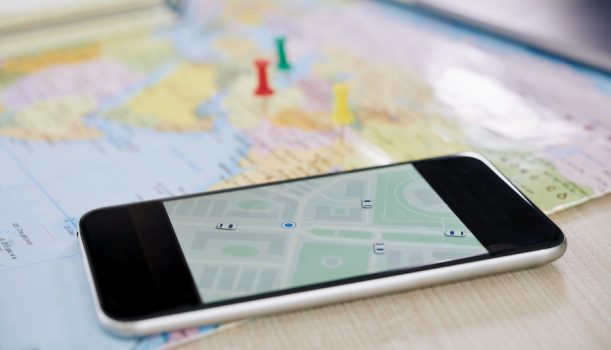 In today's ExchangeWire news digest: Attorney General Karl Racine has sued Google for making it hard for users to prevent the tech giant from tracking their location; ESL Gaming and FACEIT have merged after Savvy Gaming Group bought both platforms; and Nvidia Corp are reportedly second-guessing their acquisition of Arm Ltd.
Google track consumer locations in spite of user preference

Yesterday (24 January), Attorney General Karl Racine sued Google for making it "nearly impossible" for users to prevent their locations from being tracked by the tech giant, according to a press release published by the Office of the Attorney General for the District of Columbia. It has been alleged that Google exploited consumers to gain access to personal location data, making users believe they have control over their privacy "since at least 2014". Customers of Android smartphones have reportedly been impacted by the potential breach, as well as consumers who use Google products, such as search and maps, on alternative operating systems.
Racine commented, "Google falsely led consumers to believe that changing their account and device settings would allow customers to protect their privacy and control what personal data the company could access." He adds, "the truth is that contrary to Google's representations it continues to systematically surveil customers and profit from customer data. Google's bold misrepresentations are a clear violation of consumers' privacy."
Three additional attorney generals, from Indiana, Texas, and Washington, are planning to file complaints in their own state courts to see that Google are held responsible for the claim. Location data is a significant component of Google's ad business, generating nearly USD$150bn (~£111.48bn) in revenue in 2020 alone. Therefore, the bipartisan, led by Racine, desperately seeks to penalise Google, and subsequently enforce an appropriate level of privacy for consumers. 
In contrast, Google is now looking to block ad targeting for users under 18 after facing scrutiny over directed ads published via their platform. "We've already made progress on delivering a safer experience to kids and teens online by expanding safeguards to prevent age-sensitive ad categories from being shown to teens, and we will block ad targeting based on the age, gender, or interests of people under 18," they said in a statement on Monday.

ESL Gaming and FACEIT merge to enhance competitive gaming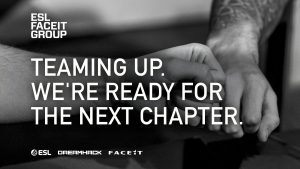 ESL Gaming and FACEIT, two of the biggest esports tournament organisers, have merged to enhance the future of competitive gaming, after Saudi Arabian government-backed Savvy Gaming Group bought both platforms for a combined total of $1.5bn (~£1.1bn). German business newspaper, Handelsblatt, first reported the acquisition. The esports platforms have been renamed to become ESL FACEIT Group, seeing Craig Levine and Niccolo Maisto become co-CEOs under the new title. The deal, which is set to be finalised as soon as Q2 of 2022 according to reports, is subject to regulatory approval.
Social media outlets and live streaming have paved the way for esports investment and revenue to skyrocket in recent months, a trend that is expected to continue in 2022. According to estimates from Insider Intelligence, monthly esports viewers will be up 11.5% in 2022 from last year, to 29.6 million, due to the wide exposure the sector receives.
Maisto commented on the move, "in the past years, ESL and FACEIT had a significant positive impact for the growth of the esports industry, bringing a variety of propositions for players, teams, publishers, and developers. By uniting these complementary capabilities, and with the backing of SGG, we are taking a long-term approach to develop a more robust platform to better support the future of the whole competitive gaming ecosystem and generate more value for all its stakeholders in a sustainable way." Levine adds, "our mission remains unchanged: to create a world where everybody can be somebody. Our merger with FACEIT, along with the backing of SGG, will give us more know-how, capabilities, and resources than ever before to deliver on this vision."
Nvidia are reportedly backing out of Arm acquisition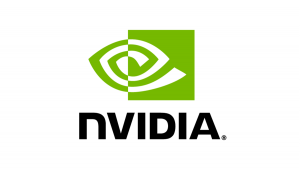 Nvidia Corp are reportedly second-guessing their acquisition of Arm Ltd from SoftBank Group Corp, after proposing USD$40bn (~£29.7bn) for the British software design platform back in 2020. According to Bloomberg, partners of the Delaware-based chipmaker have been told that the deal is not expected to close. The exact reason for the alleged abandonment has not yet been disclosed.
The deal has faced backlash from US regulators after growing unease that the AI firm will become a monopoly. The combined companies will have the incentive to stifle "the innovation pipeline for next-generation technologies," the US Federal Trade Commission (FTC) commented back in December. FTC Bureau of Competition Director, Holly Vedova, added, "the FTC's lawsuit should send a strong signal that we will act aggressively to protect our critical infrastructure markets from illegal vertical mergers," as regulators continuously look to clampdown on big tech. The thoughts also mirror those of UK regulators who expressed their concerns of the deal back in July.
SoftBank is said to currently be preparing for the IPO of Arm, even after CEO Simon Segars said back in July that an IPO would hurt their ability to grow.